2010 Garfield County, Washington, Funeral Notices & Obituaries
Ferd Herres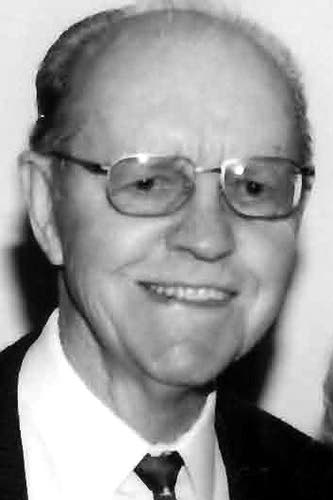 Ferd J. Herres, 89, died peacefully Monday, Dec. 20, 2010, at his Wheatland Village home in Walla Walla, with Audrey, his wife of 68 years, at his side. He was born April 18, 1921, in Pomeroy, to German immigrant parents, Michael and Mary Herres. He was the fifth of their 10 children.
He grew up on the family's farm, where cow milking and other chores inspired him to explore other career options after graduating from Pomeroy High School in 1938. He attended Washington State University, where he received a bachelor of science degree in agricultural education in 1942 and was an ROTC commissioned officer.
While at college, he met Audrey Beechinor one Sunday after Mass. From that day forward, they were devoted to one another. Ferd and Audrey married at St. Patrick's Church in Walla Walla July 12, 1942.
Ferd was immediately called into military service in the infantry, but was transferred to the U.S. Army Air Forces, where he became a B-17 bomber pilot. Capt. Herres flew 33 missions between England and Germany during World War II. He and his crew survived a bailout on their last mission, landing on the coast of England.
Returning to civilian life in Pomeroy after the war, Ferd and Audrey opened a business, Farm and Home Supply. Through the years, they owned and operated a hardware store, a Case farm implement dealership, and a Chevy car and truck dealership on Main Street.
He was steadfastly loyal to his large extended family, community, church and college. He contributed his time and expertise to a variety of organizations, including the Garfield County Hospital board, Pomeroy Chamber of Commerce and the Knights of Columbus. He was an avid WSU Cougar supporter and fan.
Ferd was appreciated by all who knew him for his quiet, good nature, friendly smile and dry sense of humor. His tenaciousness and discipline were apparent in all he did. Ferd worked full time at his business until age 78, when retirement became necessary due to heart surgery. When confronted with the challenges of Parkinson's disease, he met them head on, learning all he could about the disease and taking informed action to maximize his enjoyment of life. He and Audrey participated actively in Parkinson's support groups for more than 10 years. Benefiting from their characteristic teamwork and courage, Ferd continued to live a functional and productive life. They moved to Wheatland Village in Walla Walla in 2008.
In addition to his wife, Audrey, Ferd is survived by their three children, Jerry Herres and Libby of Kennewick, and Carolyn Michael and Virginia Wise, both of Olympia; as well as six grandchildren, six great-grandchildren, one sister and three brothers, and a niece, Joan Kay Herres of Pomeroy. He was preceded in death by one grandson and five brothers.
Memorial gifts may be made to the Garfield County Hospital, Holy Rosary Parish in Pomeroy or the Sisters of the Holy Names in Spokane.
A funeral Mass was celebrated on Friday, December 24, 2010, at Holy Rosary Catholic Church.
Catherine Victoria (McGreevy) Ledgerwood
Catherine Ledgerwood, of Pomeroy, died Monday, Oct. 11, 2010. She was 85.
Catherine Victoria McGreevy was born in Pomeroy, June 5, 1925, to John and Albina McGreevy, and was raised in Garfield County. A lifetime member of Holy Rosary Catholic Church, she moved away from Garfield County only to attend Holy Names College in Spokane.
She married Richard (Dick) Ledgerwood Aug. 26, 1947, and the couple farmed and ranched in the Pomeroy area. Their home was known for good company and good cooking. They encouraged their children's involvement in FFA, 4-H, school sports and business.
Catherine contracted polio in 1950, which left her almost completely paralyzed. When Dick asked her, "What about all our plans," she answered that they would go right ahead living as they were going to. And they did. Through perseverance and extensive physical therapy, she regained much use of her limbs and was able to walk again with the aid of a brace, until the final years of her life.
Catherine enjoyed teaching young ladies to sew and was a 4-H leader for many years. In later years she was active in the Pomeroy Homemakers Club.
Her love for local and family history was expressed in her involvement with the Garfield County Museum, Daughters of the Pioneers and Pioneer Ladies Club. She kept extensive genealogy records for both her and Dick's families.
Catherine is survived by her husband, Dick; sisters Frances and Bill Keller of Portland, Edna Mae and Dick Barnes of Puyallup, Wash., and Patty Ann and Bob Woodward of Wyoming; brothers Bob McGreevy of Pomeroy, Tom McGreevy of Vancouver, Wash., and Ken and Kathy McGreevy of Colfax; sister-in-law Christine Ankney of Pomeroy; sons Jim and Colleen Ledgerwood, Dan Ledgerwood and Sam and Sheree Ledgerwood, all of Pomeroy, Ed and Kerrie Ledgerwood of Scottsdale, Ariz., Pete Ledgerwood of Clarkston and Pat and Terri Ledgerwood of Kaneohe, Hawaii; and daughters Phyllis and Rick Hess of Spokane and Martha and Bruce Lanman of Lewiston. She is also survived by grandsons Larry and Sherrie Ledgerwood and Tracy and Amy Ledgerwood, all of Pomeroy, Rob and Shantell Ledgerwood of Las Vegas, David and Marcia Hess, Stephen Hess and Luke Hess, all of Spokane; and granddaughters Delena and Christian Thomasson of Woodridge, Va., Shawna Hess of Siberia, Russia, Lori and Andrew Sutherland of Garland, Texas, Debi and Jon Riska of Ledgewood, N.J., Rachel Hess, Elizabeth Hess, Suzannah Hess and Jamie and Josh Hames, all of Spokane, Samee Ledgerwood and Tora Ledgerwood of Pomeroy, Cari Brooks of Lewiston and Christy Brooks of Boise; 21 great-grandchildren; and many beloved nieces, nephews, friends and neighbors.
She was preceded in death by her parents; sisters Eileen Pickles, Joan McGreevy, Eleanor Jones and Caroline Lybecker; brother Bill McGreevy; infant daughter Mary Ledgerwood; and granddaughter Janine Ledgerwood.
Services for Catherine include reciting of the rosary at 7 p.m. Friday and funeral at 11 a.m. Saturday. Both services will be conducted at Holy Rosary Catholic Church of Pomeroy.
William L. (Bill) Meyers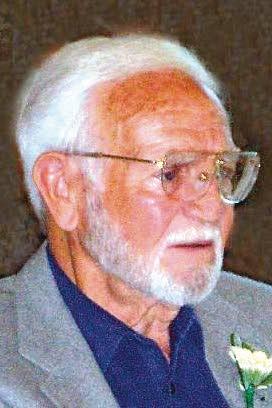 William L. (Bill) Meyers, 86, of Clarkston, passed away Saturday, July 31, 2010, at home. He was born Oct. 9, 1923, in Pomeroy, to William Louis Meyers and Mary Elizabeth Keatts. He grew up in Pomeroy, where his family owned and operated a wheat farm. Bill's father was a well-known master harness maker and sold harnesses for the horse-drawn combines in the Garfield County area. Bill attended Holy Rosary Catholic School through the ninth grade and then attended Pomeroy High School, where he graduated in May 1941.
Bill was accepted to Gonzaga University in Spokane. He was an extraordinary dancer and was able to pay for his college expenses by working as a dance instructor. After completing one year at Gonzaga, Bill transferred to Washington State College and was accepted into veterinary school. In 1945, Bill received his doctoral degree in veterinary medicine. Bill was in an accelerated program at WSC and attended college during the summer months to become the second-youngest to ever graduate from the veterinary school at WSC. After receiving his degree, Bill practiced veterinary medicine in Oregon for two years, from 1945-1947.
In 1947, Bill moved to Clarkston and opened a private practice, Meyers Animal Clinic.
William married Frances M. Culver in June 1947 at Clarkston, and she preceded him in death Feb. 10, 1978. He and Darlene Gorset were married May 1979 in Lewiston. She also preceded him in death November 19, 2006.
In 1959, the animal clinic burned down. However, with just his home and one outbuilding standing, Bill preserved and continued his practice in an old, one-truck garage next to the burned-out clinic with only an operating table and the instruments that could be salvaged from the fire. The rebuilt clinic is now where Walla Walla Community College, Clarkston Center, is located. Bill later moved his clinic and practice to the now-existing Riverview Animal Clinic where his youngest son, William Jr., and Senior have practiced together for 28 years.
Bill was the quintessential sportsman and received great joy being in the outdoors. The most memorable hunting and fishing trips were the ones he shared with family and friends in Washington and Idaho. Many other wonderful hunting and fishing trips were taken to the Yukon, Kenai and Seward, Alaska, Costa Rica and Mexico. On his hunting trips to the Yukon he garnered many great trophies such as: moose, elk, caribou and bighorn sheep.
Bill was also an avid golfer and had been a member for several years of the Clarkston Golf and Country Club.
He was an active member of Holy Family Catholic Church in Clarkston. He was also a former member of the Knights of Columbus and was a former fire commissioner for several years. Bill was a founding member of the Clarkston Jaycees. He was a 4-H leader for Twin Rivers 4-H Club.
Surviving Bill are his sons, Michael J. Meyers of Clarkston, Patrick W. Meyers of Olympia and William L. Meyers Jr. of Clarkston; daughters Kathryn E. Carruthers of Bainbridge Island, Wash., Rebecca A. Meyers of Othello, Mary E. Meyers of Rainier, Wash., Martha S. Meyers-Harris of Cheney, and Stacie L. Meyers-Ellenz of Custer, Wash.; and a brother, Richard J. Meyers of Pauma Valley, California; as well as 16 grandchildren and eight great-grandchildren.
Besides his parents and both wives he was also preceded in death by his sisters, Frances Robertson, Helen Harding, Mary Jane Aiken, Martha Hastert and Dorothy Howe; brothers Robert Meyers and Jack Meyers; and a grandson, Tyler D. Johnson.
The rosary will be recited at 7 p.m. Friday at Merchant Funeral Home in Clarkston. A Mass of Christian Burial will be celebrated at 9 a.m. Saturday at Holy Family Catholic Church in Clarkston. The Rev. Richard Root will officiate.
In lieu of flowers, the family suggests memorials to the Helping Hands Rescue, spay and neuter program or Christian Children's Fund.
Joyce Elizabeth (Halterman) Trosper
Joyce Elizabeth Trosper was born to Alfred and Lida Halterman on April 26, 1908, in Pomeroy. She peacefully passed away on Sunday, June 13, 2010, in Wenatchee. Joyce grew up in Pomeroy and upon graduating from Pomeroy High School, she married her girlhood sweetheart, Wayne Trosper. After residing in Pullman, Walla Walla, and Boise, they settled in Wenatchee in 1935. Joyce was an active member of St. Luke's Episcopal Church, St. Anne's and St. Luke's Guilds and the Altar Guild, P.E.O. and Seattle Children's Hospital Orthopedic Guild. Her greatest joy and sense of accomplishment came from being a wife and homemaker, raising her daughter and being actively involved in the lives of her two grandsons and their families. Throughout her long life, she endeavored to broaden her knowledge by reading and developing an active interest in all things. She enjoyed traveling and took pleasure in recalling those experiences.
Preceding her in death were her parents, Alfred and Lida Halterman; her husband of 55 years, Wayne Trosper; and her brother, Carl Gordon Halterman. She is survived by her daughter, Arliss Trosper (Guy R.) Coe of East Wenatchee; grandchildren, David (Susan) Coe of Wenatchee and Michael (Karen) Coe of Bend; and five great-grandchildren, Erica, Lauren and Ryan and Stephanie and Courtney. Also a first cousin, Al Obenland of Pomeroy.
Memorial Services for Joyce Trosper will be conducted at 12:00 Noon on Saturday, June 19, 2010, at St. Luke's Episcopal Church. In lieu of flowers, donations to St. Luke's Episcopal Church, or a charity of your choice, would be appreciated. Arrangements have been entrusted to Jones & Jones ~ Betts Funeral Home, Wenatchee.
Donald W. Bartlow
Donald W. Bartlow died May 1, 2010, in Lewiston, after a short illness. He was born April 19, 1923, to Amos H. Bartlow and Maureen M. McFaddin Bartlow. Don attended the Philomathean Country School, Pomeroy High School, Northwest Nazarene College and New York University.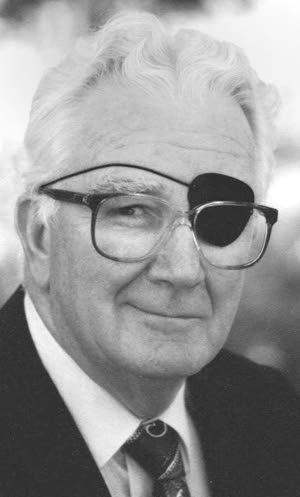 He married IlaMae Johnson on Oct. 30, 1943, in New York City.
He served as a first lieutenant and was trained as a weather officer and B-25 top-turret gunner in the U.S. Army Air Corps during World War II.
In 1945, he settled near Alpowa Summit and farmed with his father and brother until retiring in 1989, and then moved to Pomeroy.
Don was a member of the Pomeroy Nazarene Church, where he served as a board member, song leader, choir director and Sunday school teacher. For many years he was a member of the Northwest District Advisory board and served as a general assembly delegate. He was a former PTA president, a private pilot, president of the Washington Flying Farmers, sang first tenor in a local barbershop quartet, and also sang for many local events and services.
After retiring, Don traveled with his wife, and, in 1993, began wintering in Yuma, Ariz., where he attended Yuma First Nazarene and was an active member of the Senior Adult Ministries Club.
Don is survived by his wife of 66 years, IlaMae; three sons and daughters-in-law, Gary and Pat Bartlow of El Cajon, Calif., Howard and Carol Bartlow of Nampa, and Murray and Dalene Bartlow of Sherwood, Ore.; one daughter and son-in-law, Barbara and Steve Sharp of Pomeroy; 10 grandchildren; 10 great-grandchildren; and his only brother, Wendell M. Bartlow of Nampa.
A memorial service was conducted at the Pomeroy Nazarene Church on Ninth and Columbia.
Jeanne Beatrice (Wolf) Price
Jeanne Beatrice (Wolf) Price, age 80, of Pomeroy, passed away Friday, March 19, 2010, at St. Joseph Regional Medical Center in Lewiston, from a sudden brain hemorrhage.
She was born Jan. 30, 1931. It was a snowy day and her dad, Christopher C. Wolf, drove her mother, Alice King Wolf, by sleigh from Peola to Columbia Center, where they were met by Dr. Sherfey and proceeded to Pomeroy. She was born in the old Pomeroy hospital. She was the eighth of 10 children. In the winter the family moved to Pomeroy so the children could attend school and then they moved back to the ranch at Peola for the summer.
She graduated from Pomeroy High School in 1947. After attending nursing training at Walla Walla Hospital for one year, Jeanne married Kenneth W. Price on May 22, 1949, in Clarkston. They were married for almost 61 years. They made their home 12 miles west of Pomeroy on Kenny's family farm, where he still resides.
Jeanne was a homemaker and a farm wife. She worked at Garfield County Memorial Hospital from 1968 until her retirement in 1993, helping send all four of her daughters and her nieces to college.
Surviving are her brothers, Bob and wife Carol Wolf, and Jim Wolf, all from Clarkston; and her dear sister, Jeanette Fischer of Pomeroy. Also survived by her daughters, Kimberly and husband Jim Burke of Nine Mile Falls, Wash., Cynthia (Cid) and husband Bob Johnson, and Julie and husband Curt Claassen, all of Pomeroy, and Amy and husband Jim Kirschner of Redmond, Wash. She had 11 grandchildren, 11 great-grandchildren with one on the way, and one great-great-grandchild.
When she was raising her family, most of Jeanne's activities centered around them. She hand-sewed and ironed dresses by the dozen, kept up her big home, and canned and cooked for the hired hands. She made two trips to town each day so her girls could attend Catholic grade school. She supported all of their activities in high school.
In her retirement years, she had more time to care for her yard. She loved her flowers, especially her roses. Jeanne will be remembered by her grandchildren and great-grandchildren for the Christmas cookies she made every year for them to frost. She was an avid Mariners baseball and Gonzaga basketball fan. She and Kenny enjoyed traveling together.
Jeanne was a member of Holy Rosary Catholic Church and active in the Altar Society. She was also a member of the Spade Swingers Garden Club and was chairman of the local Multiple Sclerosis Society.
She was preceded in death by her mother, Mary Alice Wolf; her father, Christopher C. Wolf; brothers, Joe, Sam, Wilbur and Phil Wolf; and sisters, Mildred Baden and Helen Wolf, who died as a child.
A rosary was recited and a Mass of Christian burial wwas celebrated at Holy Rosary Catholic Church in Pomeroy.
Memorials may be made to the Inland Northwest Chapter of the Multiple Sclerosis Society, 818 E. Sharp, Spokane, WA 99202; (please specify that the memorial is given in memory of Jeanne Price) or to a charity of the donor's choice.
Bert Martin McCabe
Bert Martin McCabe passed away February 8th, 2010, the day after his 84th birthday. Bert arrived in this world in the town of Pomeroy on February 7, 1926.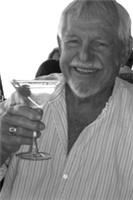 At 17 years of age (claiming to be 18), Bert was accepted in the Navy Air Corps. Navy sent him off to spend the rest of the war in college at the University of California at Berkeley where he pledged Phi Delta Theta fraternity. Upon graduation from UC Berkeley Bert accepted a commission as a reserve officer in the Navy. When the Korean War broke out, Bert was called on to active duty off the Korean coast.
Returning to a life post-war, Bert entered the business world in southern California where he held marketing positions with such corporations as Swift and Company, Paper Mate, Avery-Dennison, and several other companies. Upon retiring Bert made his way back to Washington, eventually settling in La Conner where he continued to embrace his love of sailing, skiing, Bombay Gin martinis, and where he revived his passion for watercolor painting within the area's noteworthy arts community.
His final adventure was living with cancer. When diagnosed six years ago, Bert decided to chronicle his experience in a watercolor sketchbook, with the resulting journal packed with Bert's offbeat humor and his joie de vive. Demand for copies of his sketchbook grew, compelling Bert to publish his final work last month. "Laugh Away Cancer Blues" is in print and available for purchase at www.lulu.com, with profits from book sales donated to fund cancer research.
Bert is survived by his wife (Mindy McCabe of La Conner); his four children and their spouses (Sean McCabe of Huntington Beach, CA; Pat & Lisa McCabe of Seattle; Maggi & Doug McClure of Vashon Island; Molly & Dan Black of Seattle); his stepson, Grant Olin of Orange, CA; his six grandchildren and countless nieces, nephews.
A celebration of Bert's life will be held 11:00 AM Saturday, February 13, [2010] at Sacred Heart Catholic Church in La Conner. Memorials can be made to Skagit Valley Hospital's Cancer Care Fund at lfrizzell@skagitvalleyhospital.org.
Richard (Dick) Francis McKeirnan
Richard (Dick) Francis McKeirnan passed away Tuesday, Jan. 5, 2010, at Garfield County Hospital in Pomeroy.
Dick was born Oct. 7, 1926, at Pomeroy, to Raphael and Jennie B. McKeirnan. He attended Pomeroy parochial and public schools, graduating with the class of 1944.
He enlisted in the U.S. Marine Corps, receiving his training in San Diego and serving in the Pacific and China theaters of operations. He was discharged in August 1945, at the conclusion of World War II. Upon his return to Pomeroy, he worked for a period of time at McKeirnan Hardware and Implement.
He and Patricia L. Knettle were wed Sept. 25, 1948, at Holy Rosary Church. The couple took up farming on Wildhorse. Six children were born to this union: Richard Wynne and wife Virginia of Beaverton, Ore.; Shaleen and Steve Waldher of Richland; Eric and wife Linda McKeirnan of Pomeroy; Kevin McKeirnan of Pomeroy; Shaun and Dick Martin of Pomeroy; and Shuvaun and John Wolpers of Ferndale, Wash. He is also survived by 16 grandchildren and 18 great-grandchildren.
Richard was preceded in death by his wife, Patricia, and a great-granddaughter, Pam.
He was active with Holy Rosary Church projects and served as a Boy Scout leader for 10 years. He was elected to the Garfield County Hospital Board, serving for eight years, including four as chairman. The McKeirnans donated mountain land to Camp Fire Girls for Camp Anita. Both served the county council for five years. He was a member of the Knights of Columbus and had served as a volunteer firefighter with the Pomeroy department. He was a member of the American Legion, Post 38, and a life member of the Veterans of Foreign Wars Post 235, as well as a lifetime member of the Lewiston Elks.
A rosary was recited at Holy Rosary Catholic Church with a Mass celebrated the next morning. Services were under the direction of Richardson-Brown Funeral Home in Pomeroy.
Memorials may be made in Dick's name to Holy Rosary Catholic Church, Garfield County Fire Department, Garfield County Memorial Hospital or the Garfield County Food Bank.