1997 Garfield County, Washington, Funeral Notices & Obituaries
---
Michael Eugene Lueck
Michael Eugene Lueck, 39, a U.S. Marine Corps officer and former Pomeroy resident, died Friday, November 28, 1997, at the University of Washington Medical Center here of melanoma cancer.
He was the son of Larry Leon and Lillian J. Ferrell Lueck, born Sept. 17, 1958, at Pomeroy. He grew up there and graduated from Pomeroy High School in 1977.
He then attended Washington State University at Pullman and earned a bachelor's degree in physical education. He participated in ROTC and was commissioned as a second lieutenant in the U.S. Marine Corps Feb. 22, 1982.
He married Caroline Louise Kazda September 10, 1982, at Pomeroy.
Lueck was stationed at Pensacola, Florida, for flight school training. He received orders in November 1983 for attachment to a helicopter squadron for seven years at Camp Pendleton, Calif. He was promoted to captain, then major, while with the squadron.
He was selected to attend Amphibious Warfare School at Quantico, Va., for a year in 1990.
He returned to Camp Pendleton and was stationed there from 1991 to 1995.
During the Persian Gulf War, he was selected to attend Command and Staff School at Quantico and was later attached to Manpower at Quantico Headquarters Marine Corp.
During his military career, Lueck was deployed five times each for six-month periods to Okinawa aboard the USS Pelilu and the USS Okinawa.
Lueck was diagnosed with cancer in December, 1994. At the time of his death, he was working on a master's degree in education and was being considered for promotion to lieutenant colonel.
He was a member of the First Assembly of God Church at Triangle, Virginia, and taught Sunday school there. He also assisted with the church's sound system and with church maintenance and sang and played during services.
He participated in ten different sports. He enjoyed working with wood and refinishing furniture. He also loved animals, especially German shepherds.
He played piano, guitar, viola and drums and was a member of a Pomeroy band when younger.
Survivors include his wife at the family's Quantico home; three sons, Nathan, Isaac and Joshua Lueck, all of Quantico; his mother of Pomeroy; and four brothers, Kevin Ferrell of Phoenix, Steve (Bud) Lueck of Walla Walla and Doug and Zack Lueck, both of Pomeroy.
The funeral will be at 11 a.m. Saturday at Richardson-Brown Funeral Home at Pomeroy. The Rev. Cliff Burroughs of Triangle will officiate and a military graveside service will follow at the Pomeroy City Cemetery.
Memorials may be given to Children's Missions in care of the Rev. Cliff Burroughs, First Assembly of God Church, P.O. Box 123, Triangle VA 22171.
Mike Lueck commissioned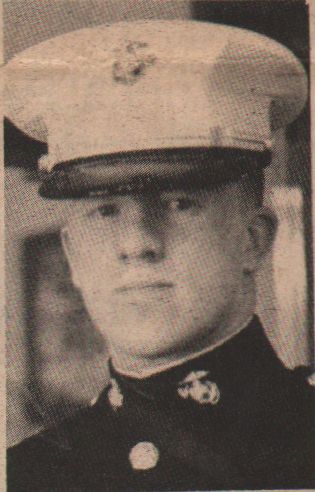 A reception honoring Mike Lueck was held at the home of Mr. and Mrs. Doug Lueck, Saturday, Feb. 13. He was commissioned a second lieutenant in the Marine Corps and will be leaving in May for Quantico, Virginia where he will be stationed.
He has been attending a flight school in Spokane for the past two months.
Friends and relatives attending included his aunt, Mrs. Mickey Freeburn, Walla Walla; Mrs. Myrn McBride and Mr. and Mrs. Steve Lueck, also of Walla Walla; and Mr. and Mrs. Zack Lueck of Spokane.
-- East Washingtonian, February 18, 1982
James R. Keatts
James R. Keatts died Sunday, May 4, 1997, at his Pomeroy home of congestive heart failure.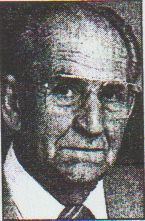 He was the son of James Nicholas and Belvia Steele Keatts, born December 5,1918, at Pomeroy. He grew up and attended school there, graduating from Pomeroy High School in 1936.
He then attended the University of Washington at Tacoma for a year and the Dunwoody School of Baking at Minneapolis, Minn.
He married Betty Shawley Aug. 25,1940, at Pomeroy.
He served in the U.S. Army during World War II as a sergeant from 1942 to 1945.
Returning to Pomeroy, he worked as a baker at the family-owned bakery for three years. He also owned and managed the Revere Hotel at Pomeroy for seven years, then a motel at Hermiston for two years.
He worked for Garfield County farmers before leasing the Gable Farm, 12 miles east of Pomeroy, in 1956.
The couple adopted three daughters in 1957.
The couple farmed until 1983, when they moved to a home in Pomeroy.
He was a member of St. Peter's Episcopal Church at Pomeroy. He served as the church's treasurer for 25 years and was an ex-officio member of the Bishop's Committee. He was a member of the VFW Post at Pomeroy and a life member of the Lewiston Elks Lodge.
He is survived by his wife at the couple's Pomeroy home; three daughters, Suzanne Burge of Genesee, Linda Jackson of Spokane and Dorothy Bausch of Lewiston; eight grandchildren; four stepgrandchildren; three great-grandchildren; and five stepgreat-grandchildren.
His funeral was at the Richardson-Brown Funeral Home here. The Rev. James C. Bean of St. Peter's Episcopal Church at Pomeroy officiated. A family committal service followed at the Pomeroy City Cemetery.
Memorial contributions may be made to St. Peter's Episcopal Church at Pomeroy or the American Cancer Society.
Marilyn K. (Evanson) Kimble
Mrs. Kimble, who died Friday, February 21, 1997, was born in Pomeroy on January 3, 1950.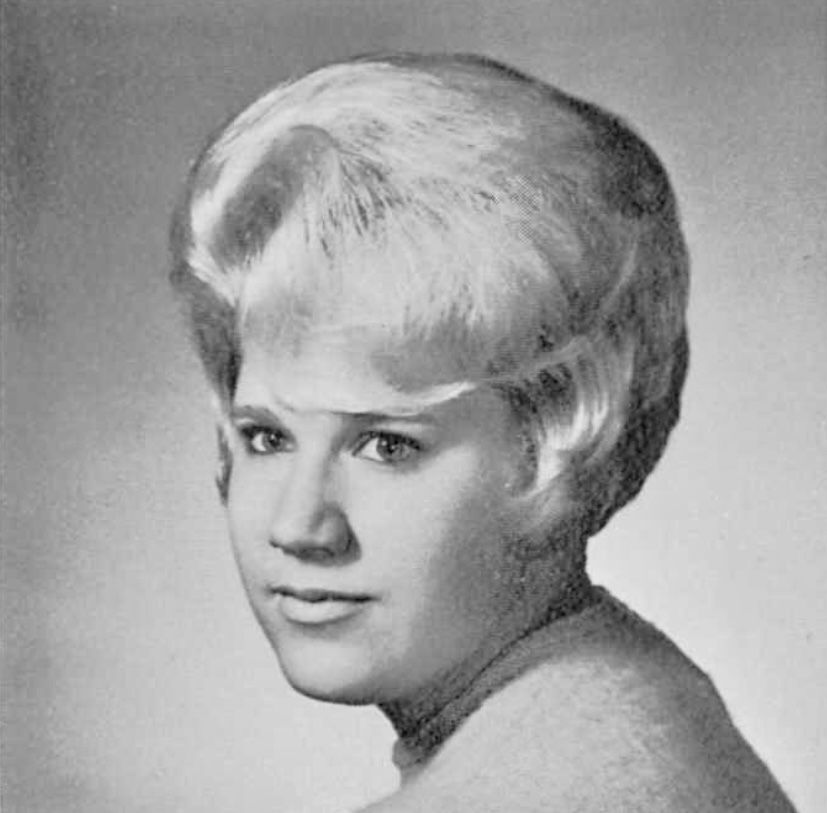 She graduated from Eastern Washington University in 1970 with a master's degree in special education. She also had her superintendent's credentials.
She taught in Plummer, Idaho, at the Panhandle Child Development Center and in Spokane at Educational Service District 101 for the past 17 years. She was also the director of state services regional projects.
She is survived by her husband of 20 years, Marvin; two stepsons, Tom Kimble of Warner Robbins, Ga., and Scott Kimble of Charlotte, N.C.; her mother and stepfather, Mary and Archie Bryan of Pomeroy; three sisters, Jenness Evanson and Billie Robisch, both of Spokane, and Nancy Herres of Pomeroy; a stepsister, Nickie Halterman of Spokane; and a brother, John Evanson of Cheney.
Services for Mrs. Kimble, 47, were at Richardson-Brown Funeral Home with burial at Pomeroy City Cemetery.
Memorial contributions may be made to Inland Empire Special Olympics in care of Washington Special Olympics, 2150 N. 107th Ave., Suite 220, Seattle, WA 98133.
Anna C. (Kucklick) Schmidt
Anna C. Schmidt of Pomeroy who traveled the world with her late husband, died Saturday [January 4, 1997], at Garfield County Memorial Hospital here from causes related to age. She was 97.
She was born May 10,1899, at Freudenberg, Germany, to Anton and Veronica (Pohi) Kucklick. She came to the United States in 1906 and attended grade school at Holy Rosary Catholic School at Pomeroy.
At the age of 14, she entered Blair Business College at Spokane. After completing college, she was a secretary in Seattle.
She married Richard O. Schmidt in Seattle on Dec. 15, 1923. After their marriage, she joined her husband as he traveled throughout the world with the U.S. Army Motion Picture Service. He became a regional manager for the service division for the eastern and western regions.
They lived in California, Alaska, New York, Georgia, and Washington, D.C., during his career. After his retirement, they built a waterfront home in St. Petersburg, Fla. He died in 1968 and she moved to Pomeroy in 1982.
She enjoyed traveling, needlepoint, designing hats, walking, and playing cards. She was especially fond of water and enjoyed swimming.
She is survived by one sister, Anastasia Hoffeditz of Vero Beach, Fla.
She was preceded in death by two sisters and three brothers.
Memorials may be made to Sisters of the Holy Names, Marion Rose House, in care of Richardson-Brown Funeral Home, P.O. Box 928, Pomeroy 99347, or Garfield County Memorial Hospital, Long-Term Care Unit in care of Maurene Allen, Pomeroy 99347.
--Lewiston Morning Tribune, January 5, 1997