2020 Funeral Notices and Obituaries for Pomeroy Related People
Sally Jane Ogden, 1942-2020
Sally Jane Ogden, age 78 years, passed away December 27, 2020, in Granite Falls, Washington, after a battle with cancer. Sally was born December 7, 1942, in Spokane, to Otto and Mary (Dixon) Fitzgerald.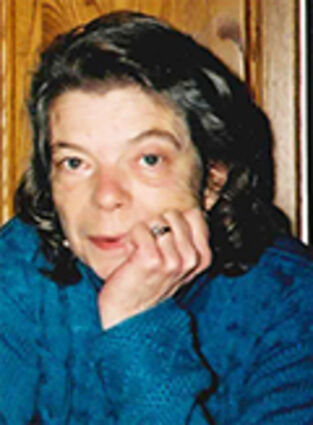 She attended school in Pomeroy. She was a drummer in the band and a member of Job's Daughters. She graduated from high school in 1961 and attended WSU. She met her husband Gary at a Grange dance in high school and they married on July 1, 1962. Early in their marriage, they began a family, with Sally raising the growing family at home as Gary's teaching jobs took them to Grenada, Colorado, and then back to Washington state where they lived in White Salmon, Benton City, and Waitsburg, finally settling in Walla Walla in 1972, to raise their family.
While her children were young, she devoted herself to all kinds of activities focused on them: she was a Blue Bird and Girl Scout leader, a Sunday school teacher and involved with the school as an aide.
As the kids grew older, went back to college and fulfilled her lifelong dream of becoming a nurse. She graduated from Walla Walla Community College, received her Registered Nursing degree in 1984 then worked for the Odd Fellows Home until she retired.
She and Gary moved to Dayton in 2000 where Sally enjoyed volunteering in the community. She devoted time to the Dayton Depot and Boldman House, was active in the United Brethren Church, made new friends in Dayton and renewed friendships from her youth, enjoying weekly coffee dates with the girls.
Sally is preceded in death by her husband Gary, sister Judy and parents Otto and Mary Fitzgerald.
She is survived by her daughters Lori (Rick) from Granite Falls; Dee Anne (Mark) from Wrangell, Alaska; son Jimmy (Stephanie) in Dayton; and her beloved grandchildren Kelsey, Daniel, Kacie, Erin, Sam, Emmie Sue, and Seth, and great grandchildren Charlie Anne and Hank along with several cousins, nieces and nephews.
In lieu of flowers, please consider a donation in Sally's name to the Columbia or the Garfield County Food Bank.
Roger William Koller, 1951-2020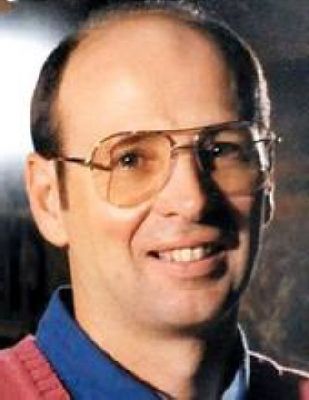 Roger William Koller, 69, passed away peacefully Thursday, Dec. 24, 2020, at Whitman County Hospital in Colfax, from pancreatic cancer. He was surrounded by family and friends up until his passing.
Roger was born June 9, 1951, to Edwin and Doris Shelton Koller, in Pomeroy. He grew up on a farm 20 miles outside of Pomeroy, on the edge of the Snake River bluffs. Roger attended grade school and high school in Pomeroy, where he was active in 4-H, Future Farmers of America (FFA), and numerous sports in high school including football, basketball and baseball. He graduated from Pomeroy High School in 1969.
Roger started school at Washington State University (WSU) in the fall of 1969 and immediately became a member of FarmHouse Fraternity, of which he was very active in, holding roles as high as Business Manager. He was also involved with Intercollegiate Knights, a group responsible for hauling around Butch the Cougar during sporting events. Roger graduated from WSU with a degree in political science in 1973. Upon graduating, he enrolled in graduate school at Colorado State University, where he obtained a Masters of Arts in 1975. It was during his time in Colorado where he developed a love of skiing, which became a lifelong passion.
Following graduate school, Roger immediately moved back home to help with the family farm, which he believed was his calling in life. Initially working for his dad, he lived on the Oscar and Cleo Victor place in the little house. Upon their passing, he moved into the big house where he lived out his life. Farming in Mayview was the only thing he ever wanted to do.
Roger's life was rather boring until one fateful May in 1983, while he was attending the Spokane Jr. Livestock show. It was then he met the love of his life, Diane Lee Shade. They were married on New Year's Eve in 1983, in his parents' living room. Roger was able to share his love of the WSU Cougars with Diane, as well as his passion for skiing, even taking her to Steamboat, Colorado, for their honeymoon.
Roger was involved with and served on the boards of Washington Wheat Growers, Garfield County Wheat Growers, Garfield County Cattleman's, Garfield County Fair, Mayview Grange, Northwest Red Angus, FFA Alumni, Pioneer Association, Spokane Jr. Livestock Show, and FarmHouse Alumni Council. He shared his enthusiasm of showing cattle with his sons, Nolan and Wyatt. His love of WSU, FarmHouse Fraternity, and skiing automatically became part of their lives.
Roger is survived by his wife of 36 years, Diane; sons Nolan and Wyatt; brothers Larry, Loren and Randy; and many nephews and nieces. He was preceded in death by his parents, Edwin and Doris.
In lieu of a funeral, Roger wished for a celebration of life, which will be planned for summer 2021. The family requests memorials be sent to the Garfield County Pioneer Association, care of Marilyn Myers, P.O. Box 677, Pomeroy, WA 99347, or a charity of your choice.
Betty Capwell
Betty Louise Farley Capwell passed peacefully Monday, Dec. 21, 2020, in Pomeroy.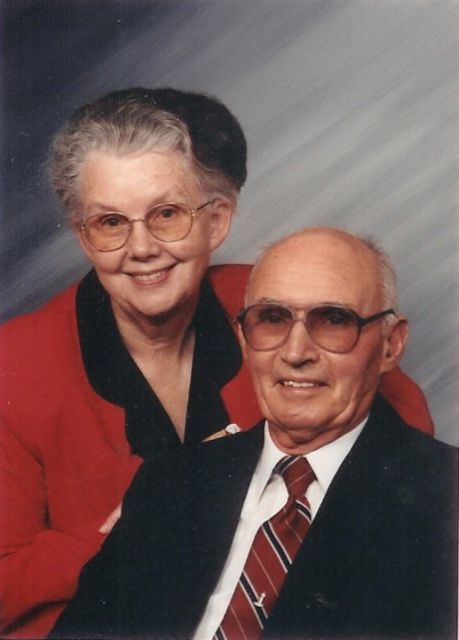 Betty was born June 8, 1931, in the Tucannon River area to Ross and Maggie Broyles Farley. She was the youngest of eight children. Her family lived there, where she attended school in a log one-room schoolhouse, until she was in the fifth grade. At that time, the family moved to Tenino, Washington, but returned to the Pomeroy area when she was a sophomore in high school. She graduated from Pomeroy High School with the class of 1949.
She married Johnny Capwell August 20, 1950, in Pomeroy. Two months later, Johnny was recalled to active duty in the U.S. Navy during the Korean Conflict. He was again honorably discharged in January 1952, and returned to his bride in Pomeroy.
Betty worked as a bookkeeper for Farm & Home Supply and Ferd Herres Chevrolet for 18 years. She then was the Garfield County deputy clerk for 12 years, prior to being appointed, then elected county clerk in 1993 and served until her retirement in 1998.
Throughout her life, she enjoyed working in her flower gardens. She and Johnny created a bird sanctuary at their home in Pomeroy, where they enjoyed watching the birds that came to nest and feed. Betty was active in the community. She volunteered for the America Reads program with the first graders at Pomeroy Elementary School, and at the museum. As a board member, she represented the Senior Center at Aging and Long Term Care (ALTC) meetings. She belonged to the Evergreen Home Ec club, the Daughters of the Pioneers, the Senior Center, and Washington State Retired Employees and was active in her church.
She is survived by her three children, Colleen of Spokane, Clark and Lillian of Colfax, and Kim and Carl Wade of Pomeroy. She is also survived by seven grandchildren and six great-grandchildren.
She was preceded in death by her parents, five brothers and two sisters, and her husband, Johnny.
A private graveside service will be held Tuesday, December 29. A celebration of life will be held at a later date. Memorial donations may be made to Garfield County Museum, the Pomeroy Senior Center or a charity of your choice.
Derek Steven Anderson
Loving husband, son, brother, uncle, and friend, Derek Steven Anderson, passed away Tuesday, December 15, 2020, in Pomeroy.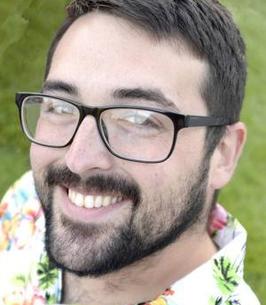 Derek was born January 6, 1993, in Othello, to Sandy Clarno Anderson, joining brother Donald and sister Kim. They moved to Pomeroy in 1998, where Derek became a 12-year member of the Pomeroy High School Class of 2011. He played saxophone and drums in band, and was a member of Knowledge Bowl, swim team, and PHS track and field. He was a state placer in throwing events for the Pirates.
He enlisted in the U.S. Navy in 2014 and served as a corpsman at Naval Base Pensacola. He married his soul mate, Amanda Bingman, July 25, 2015, in Pomeroy. He completed his service in 2019, and they returned to Pomeroy. At the time of his death, he was a student at Walla Walla Community College's Clarkston branch and worked in the fishing department at North 40 in Lewiston.
Derek loved movies, video games, fishing, bowling, grilling, nature, playing with their Labrador, Bear, and music, especially the Beatles and Pink Floyd. His favorite holiday was Independence Day. He loved to joke around and make people smile. His infectious laugh and smile lit up the room. He always helped others and worked hard. He had the biggest heart. Derek was very loved and is greatly missed.
He is survived by his wife, Amanda Anderson, in Pomeroy; mother Sandy Clarno Anderson and sister Kim Anderson, in Pomeroy; brother Donald Davidson, of Aberdeen, Washington; grandparents Roy and Jeannie Clarno, of Winnemucca, Nevada; nieces and nephews Talyn and Teigen Anderson (Pomeroy) and Bryant, Blake and Lilly (Aberdeen); in-laws including father- and mother-in-law Bob and Teresa Bingman, of Pomeroy; and numerous aunts, uncles and cousins. He was preceded in death by grandmother Joan "Nana" Clarno. He was loved by all.
A service and celebration of life was held at a later date.
Sandra Kay (Beckwith) Rennewanz
Sandra Kay Beckwith Rennewanz went to be with the Lord Dec. 15, 2020, due to heart failure.
Sandy was born Nov. 15, 1948, in Astoria, OR. Her childhood was spent on the Snake River ranch/orchard near Pomeroy. She graduated from Pomeroy High in 1967, and from WSU in Pullman, WA, in 1971 with a degree in speech pathology and education.
She married William (Bill) Rennewanz Jr. and they were happily together 41 years until his death. They lived in Walnut Creek, CA, Vancouver, WA, and her last 21 years were in Las Vegas, NV. Sandy sold real estate in each of those locations.
Sandy is survived by her loving partner, Randy Sauber; mother, Virginia Beckwith; sister, Beverlee (Ralph) Funk; brother-in-law, John Blattner; sister-in-law, Betsy Buerk; and numerous nephews and nieces.
Sandy was preceded in death by husband, Bill Rennewanz; father, John Beckwith; sister, Sharon Blattner.
A memorial service was held at a later date.
Thelma Eilene (Morris) Brock
Thelma Brock passed away peacefully on December 10, 2020.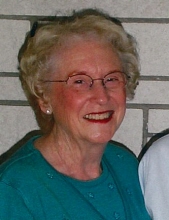 Thelma Eilene (Morris) Brock was born in Pomeroy to William and Olive (Green) Morris on September 28, 1929, the oldest of 4 girls. She married George Sam Brock on March 7, 1953. He was the love of her life for 53 years, until his passing. Together they had two children, David (Kathy) and Anne and one granddaughter, Katie (Andrew) Barker.
Thelma was a 70-year member of Beta Sigma Phi, holding many positions over the years. Her sorority sisters were very dear to her. She worked as the manager Sears Employee Credit Union for 19 years before retirement. She was also very involved in organizing the class reunions for Milton Freewater High School (graduating in 1948), which celebrated 50 years in 2019.
Thelma is survived by numerous brothers/sisters-in-laws, nieces, and nephews. She was preceded in death by her parents, George, her 3 sisters; Dell Pisca, Dorothy Palat, and Shirley Engman.
Thelma was greatly loved by her family and friends and will leave a huge hole in their hearts. There will be a private family internment later this spring or summer. In lieu of flowers remembrances may be sent to Alpha Mu Master Chapter, Beta Signa Phi for their Bags for Kids service project c/o Heritage Funeral Home, 508 North Government Way, Spokane WA 99224 or to a charity of your choice.
Genida Agnes (Manuel) Purcell
Born May 30, 1926, in Walla Walla, Genida Purcell passed away peacefully December 8, 2020, in Parkview Manor, Walla Walla at the age of 94 with family by her side. Born Genida Agnes Manuel, Genida was the daughter of Remo and Edna Manuel. She was preceded in death by brothers Ray, Jerry, and John Manuel, sister Margaret Chadek, and step-brother James McCoy.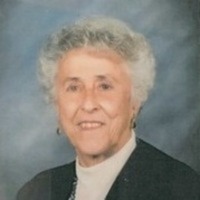 Genida lost her mother at the early age of 2 and was raised at the Mill Creek farm of her mother's sister, Wilma Gilkerson and her husband Fred Gilkerson. She was given her lifelong nickname of "Sweet," so named by her brothers when she was just a toddler because they always claimed that she was just "so sweet"- truer words were never spoken!
She attended Walla Walla High School. One of her favorite activities was being a member of the rifle club where she excelled as a sharpshooter. Upon graduation she soon entered into nurses training at St. Mary Hospital. Her training was interrupted after one year by illness resulting in a year of hospitalization. Shortly thereafter she met and married Ray Purcell at St. Francis Catholic Church in Walla Walla on April 12, 1947.
Ray took a job in Walla Walla with National Cash Register Company resulting in many career moves made over the duration of their marriage. In chronological order, Genida lived in; Clarkston (5 years), Novato, California, (5 years), Eugene, Oregon, (4 years) Portland (3 years), Yakima (4 years), Spokane (1 year), Butte (2 years), and Billings (20 years). Ray passed away in 1988 while they resided in Billings. Shortly thereafter, Genida moved back to Walla Walla to be with her siblings in her hometown.
Genida raised and is survived by five children, Michael Purcell (Becky) of Portland, Margaret Guitard (Dave) of Smyrna, Tennessee, Barbara Miletich (John) of Gresham, Oregon, James Purcell of Walla Walla, and Maria Medley (Duane) of Beaverton, Oregon, 8 grandchildren and 7 great grandchildren and many nieces, nephews, and cousins.
Genida was a devoted wife and mother, focusing her life's energy on her husband and on raising her five children. She was an active member of the Catholic parishes in the many cities in which she lived and selflessly volunteered at a wide range of activities to primarily help people in need. Genida was also a voracious reader, often reading three books at a time. After the children grew up and moved away, she and Ray had the best of times exploring the wonders of Montana. Genida would accompany Ray on his frequent business road trips around the states of Montana and Wyoming. The two of them always chose the routes less travelled with Genida as chief navigator.
Genida enjoyed her later years traveling with her family and friends with trips and cruises to Europe, Medjugorje, California, Hawaii, Oregon and Tennessee.
She belonged to St Francis Catholic Church where many of the life changing events in her life took place. She volunteered in many social and administrative capacities at St. Francis. Her lifelong devotion to Christ was demonstrated in her selfless and patient welcoming nature, always listening and wanting to help her fellow person.
A funeral mass was held for Genida at St. Francis Catholic Church on December 30, 2020. Following the funeral, she was interred at the Catholic Cemetery in Pomeroy. Memorial donations may be made to St Francis Church or the Walla Walla Catholic Schools.
(Note: Genida was related to Betty (Purcell) Waldher through marriage. She was the sister of Jerry Manuel of Walla Walla, who was a son-in-law of Loree (Thorn) Hatlee of Pomeroy.)
Vernon Lewis "Vern" Landkammer
Vernon Lewis "Vern" Landkammer passed away on December 5, 2020. Vern was born July 20, 1931, in Pomeroy, the second of three sons to Edward and Rosrene (Sura) Landkammer. In his youth, he participated in the Boy Scouts of America, FFA, Key Club, and graduated from Pomeroy High School in 1949.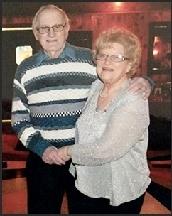 Vern worked on the family wheat farm until he enlisted in the Navy during the Korean War. He trained in San Diego as a diesel mechanic, and was stationed in Subic Bay, in the Philippines for two years. He was then transferred to Long Beach, California, where on a blind date, he met the love of his life, Norma Jean Heller, a school teacher from Pilger, Nebraska. They were married December 31, 1954. On a coin flip they decided to start their new life together in Spokane. Vern was employed by Brende Machinery, and then worked for Washington Water Power, repairing and reading meters. He loved his job and spent the next 27 years walking the streets of Spokane chatting with anyone he met on his routes.
He served 10 years in the National Guard, and still found time to help with the wheat harvest in Pomeroy in the summers. In the mid-sixties, he bought property just north of Spokane where he built his family home, started his own little farm, and jokingly referred to himself as a "stump farmer." He tended a large garden and raised an assortment of animals, as well as six children. He was active in the Knights of Columbus, and St. Joseph's Parish in Colbert.
In 2015 he was presented with a Quilt of Honor for his military service. He enjoyed fishing, hunting, traveling (especially to Fairmont Hot Springs, British Columbia), and talking with anyone who would listen, even his kids' friends or a wrong phone number. Vern was well known for his antics, including participating in Bloomsday wearing jeans and cowboy boots, sharing Limburger cheese with unsuspecting family members, and singing "Born to Be Wild" karaoke at his niece's wedding. Most of all he enjoyed time spent with his large family, hosting 40 or more people for gatherings such as Christmas Eve at the family homestead.
Vern passed away peacefully in his sleep at the age of 89, in the home he built, after visiting with family one last time. He was preceded in death by his parents, brothers Alvin and Lyle, and granddaughter Jennifer Walker. He is survived by Norma, his wife of almost 66 years, their children: Chuck (Debbie), Bill (Ivy), Merry Myers (Mark), Julie Johnson, John (Vickie), and Lorri; 13 grandchildren: Chrystal, Mark, Cari, Michael, Katy, Willy, Jeremiah, Jessica, Alex, Nick, Hailey, Zoey, and Heidi; and 10 great-grandchildren: Cole, Malcolm, Iris, Everett, Arloe, Atlas, Ryan Jr., Evan, Sam, and Jennifer.
A Celebration of Vern's life will be held in July 2021.
Joseph Silas Benson, 1935-2020
Joseph Silas Benson entered into eternal rest on November 17, 2020, in Coeur D'Alene, Idaho at 85 years of age.
Joe was born on July 15, 1935, in Minot, North Dakota. He was the 6th of 8 children born to Lawrence and Milla Benson. He grew up with his 7 siblings, Arnold, Ruby, Eleanor, John, Paul, Lillian and Sharon in Minot and later in Auburn, Washington.
After he graduated high school in 1953, he joined the Army. When he entered college he met his first wife, Marlene. Born to this union were his daughter Gloria Elizabeth on May 24, 1958, and his son Douglas Robert on June 8, 1961. They divorced in 1967. He met Alynda Tate Payne in March of 1971 and they were married June 30, 1972. Alynda brought to their marriage, her daughter Elisa Catherine Payne born March 8, 1969. To their union was born one son, Joseph Douglas on February 8, 1974.
Joe was an elevator mechanic for 13 years. He and Alynda ran an elevator company in Seattle for 10 years. In 1999, He and Alynda moved from Lynnwood, Washington, to Pomeroy. There he was a dryland farmer for 25 years and ran his own museum, Lewis and Clark Pioneer Museum.
Joe was a collector of unusual items, a John Wayne fanatic, and a lover of gospel music. He was skilled at the organ and a great singer. He loved all the cats he and Alynda had over the years. In his final years at Pacifica Assisted Living, he loved to share the gospel with anyone that would listen. Joe wasn't afraid of death because he knew where he was going.
A memorial service was held on November 21, 2020, at Yates Funeral Home in Coeur D'Alene with Pastor Dave Roberts officiating.
He is survived by his wife, Alynda, his 4 children Gloria, Doug, Elisa, and Joey, 13 grandchildren, and 5 great grandchildren.
The family requests memorials to be sent to the Garfield County Food Bank, P O Box 15, Pomeroy, WA 99347.
Michael Keizer, 1950-2020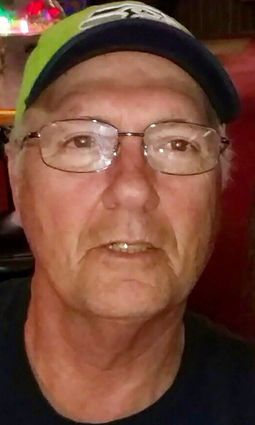 Michael D. Keizer passed away in Spokane, on November 17, 2020. He was born on December 15, 1950, in Wilbur to Lester and Thelma Keizer.
Mike graduated from Pomeroy High School in 1969.
He spent the majority of his professional career as an iron worker at Hanford. He enjoyed spending time with family, playing his guitar and golf.
Mike is survived by his wife, Darlie; children, Tricia (Jason) Brown of Clarkston, Christopher (Gabrielle) Keizer of Vancouver, and Joshua Keizer of Spokane; Stepchildren Tony Reynolds, Kimbi (Lance) Beckley and Gabe (Tina) Coleman; a dozen beloved Grandchildren and his brothers John Keizer and Bill Keizer. He was preceded in death by his parents, his sister, Valerie, and brother, Bob.
Norman "Ells" Ellsworth Bartlow
Norman "Ells" Ellsworth Bartlow went to be with Jesus on October 29, 2020. He was 96 years old and died in his home of the infirmities of age.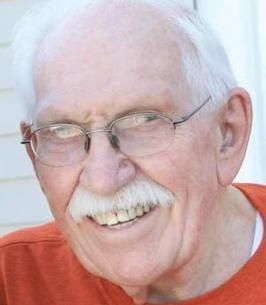 He was born January 8, 1924, to Oscar Creighton Bartlow and Martha Doris Fitzsimmons Bartlow in Pomeroy.
Ells graduated from Pomeroy High School in 1942. He attended Northwest Nazarene College for one year and enlisted in the U.S. Navy Air Corp, where he served for two years and three months. When the war was over, he received an honorable discharge as an aviation cadet and returned to Pomeroy to marry his high school sweetheart, Eloise Myrn Dye, on Dec. 29, 1945. Ells attended Whitman College from 1946 to 1948, where he played basketball, was a Phi Beta Kappa scholar and earned a Bachelor of Arts in business.
Ells and Eloise returned to Pomeroy, where he became the owner-manager for his father's farm implement business until retirement in 1988. Ells and Eloise raised five children in Pomeroy, Janie (Mike) Field, Jerry (Donna) Bartlow, Scott (Debbie) Bartlow, Jon (Shelley) Bartlow and Jeff (Lori) Bartlow. Ells was an active member of the Pomeroy Church of the Nazarene, where he taught the high school Sunday school class (Ells' Angels) for 35 years. He served on the Board of Regents for Northwest Nazarene College for 24 years. He was active in his community and served on the Pomeroy City Council and Garfield County Health Foundation. Without a doubt, his favorite community activity was attending PHS sporting events and particularly the many years that he served as statistician for the Pirate basketball team.
Ells' spiritual gift was encouragement. He loved writing letters. Young men all over Garfield County will remember receiving letters of encouragement from him. He believed in the young people he wrote to. He encouraged them to make good choices and reminded that what really mattered was where they would be in 100 years.
He is survived by his wife, Eloise; 19 grandchildren; and 15 great-grandchildren. He was preceded in death by his daughter-in-law, Donna Bartlow; son Scott Bartlow; and a still-born daughter, Jody Lynn Bartlow.
Sue Annis Peters, 1932-2020
Sue Annis Peters, 88, of Pomeroy passed away on October 26th 2020, at Providence Holy Family, Spokane.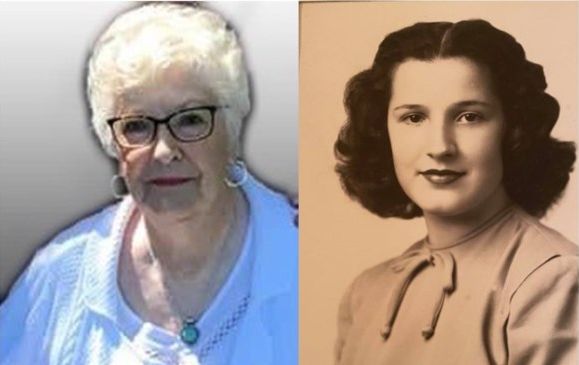 Sue was born August 25th, 1932, in Pomeroy to Noah and Mary (Gimlin) Peters and was 1 of 3 children. She graduated from Pomeroy High School in 1951.
She was a Bluebird and Camp Fire Leader for over 10 years and received a National Award recognizing her leadership. She studied as a Medical Laboratory Technician at Clover Park Technical College in Lakewood, Washington, class of 1967 and worked in clinics and hospitals for over 20 years until she retired in 1995. She moved back to Pomeroy where she later worked for the Umatilla Forest Service from 1996 to 2014 where she retired for a second time at age 82.
Her interests included spending time with her dogs, reading, cross word puzzles, picnics and taking drives in the mountains. Her strength, humor, candor and friendship will be remembered by all, she will be dearly missed.
Sue was preceded in death by her parents, Noah and Mary Peters; brother, Willard Peters; daughter, Susan McKinnick; son, Steve Crabb; ex-husbands, John Crabb and Paul Stump. She is survived by her sister, Alice Martin; daughter, Holly (Stump) Steiner; 4 grandchildren, 5 great-grandchildren and 1 great-great grandchild.
A graveside service was held November 7th at noon, in the Pomeroy City Cemetery. In lieu of flowers please make donations in Sue's name to the Lewis-Clark Animal Shelter.
Kathleen Gail Douglas, 1959-2020
Kathleen Gail Douglas of Pomeroy passed away at her home on October 22, 2020. She was 61.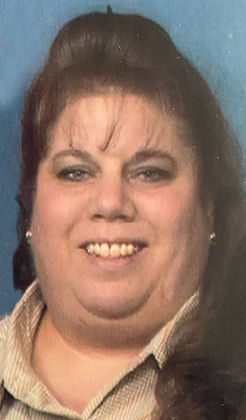 Kathy was born April 9, 1959, to James and Dorothy (Snelson) Douglas in Moses Lake. She was the eldest of four children. James and Dorothy moved to Pomeroy when she was a child and she attended Pomeroy schools through her high school graduation in 1977.
Following graduation, she moved to central Washington where she worked for orchard farmers. In 1981, she welcomed her only child Terry to her life. She moved back to Pomeroy where she went to work for the State of Washington counting fish at Lower Granite Dam and remained there until her retirement.
Kathy loved to spend time outdoors in the mountains and going swimming at the river. She loved to go for drives and explore new places. Kathy had a great love for all animals, with great affection for her dogs and cats. Wherever she went she always made new friends. She greeted people with a smile and was blessed with gift of gab. If you ever wanted just to talk, she was your go to.
Kathy had three grandchildren who were the center of her world. She loved to take them to the park and the swimming pool. She would call them every week and talk to them on the phone for hours. Kathy loved and spoiled them to moon and back. Kathy was a kind and loving person and never met someone she could not talk with. She was a part of the Pomeroy community her whole life and will be greatly missed.
Kathy was preceded in death by her father, James Douglas, and is survived by her son, Terry Douglas, his wife Maya, and their three children Colten, Camryn and Ciara. She is also survived by her mother, Dorothy Douglas, two brothers, Jim and John Douglas, and a sister, Cindi Slaybaugh.
Kathy's desire was for a celebration of life at her favorite campground on the Tucannon. When the weather is nice this spring, her family would like her friends to gather with them at the campground and join in on conversation, share memories and have a picnic in her memory.
Gerald Harget Mock, 1929-2020
Gerald Harget Mock, 91, died Thursday, October 22, 2020, at Memory Manor in Pomeroy.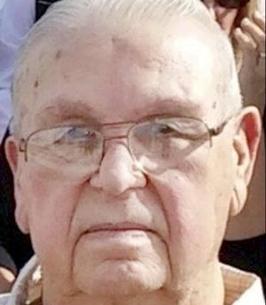 He was born January 8, 1929, to Frank Arnold Mock and Sarah Jesstina Harget Mock at St. Mary's Hospital in Walla Walla. Jerry grew up on the family farm on Robinette Mountain outside of Dayton until he was 16. He and his mother moved to Pomeroy in 1946 after Jerry's dad passed away.
After moving to Pomeroy, Jerry met the love of his life, Maxine, with whom he celebrated 70 years of marriage in 2019. They lived in the same home for 65 years where they raised their five children, Cathy Mock, Rich (Jolene) Mock, Julie (Kevin) Knodel, Ronnie Mock and Diana (Mark) Schmidt.
Over the years, Jerry worked at Emerson Hull, People's Market and eventually co-owned Central Market in Pomeroy. He worked at Dye Seed Ranch, Scott Seed Ranch and eventually retired from the Pomeroy Grain Growers.in Growers.
Jerry enjoyed many outdoor hobbies throughout his lifetime, deer and elk hunting, making Mock sausage, fishing, trapping, gardening, mushroom hunting and searching for arrowheads.
He was preceded in death by his wife, Maxine; parents, Frank and Sarah; brother, Carl; and sister, Lora.
Jerry is survived by his five children, 12 grandchildren and 17 great-grandchildren.
The family wishes to thank the very kind and caring staff of Memory Manor, who provided both of their parents with the best of care.
No service was held near the time of Jerry's passing, but a celebration of his life will be held in the spring of 2021 in the Blue Mountains, a place he loved dearly.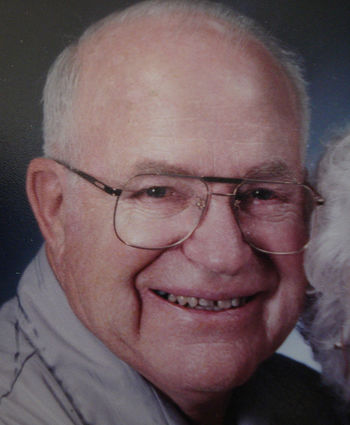 Norman Martin, 1925-2020
Norman Martin, 95, of Lewiston and formerly of Pomeroy, died Sunday, Oct. 18, 2020, at his home. Mountain View Funeral Home of Lewiston was in charge of arrangements.
Vicki Adair Fitzsimmons Brenner, 1949-2020
Vicki Adair Fitzsimmons Brenner, 71, of Pomeroy, died Saturday, Oct. 10, 2020, at St. Joseph Regional Medical Center in Lewiston.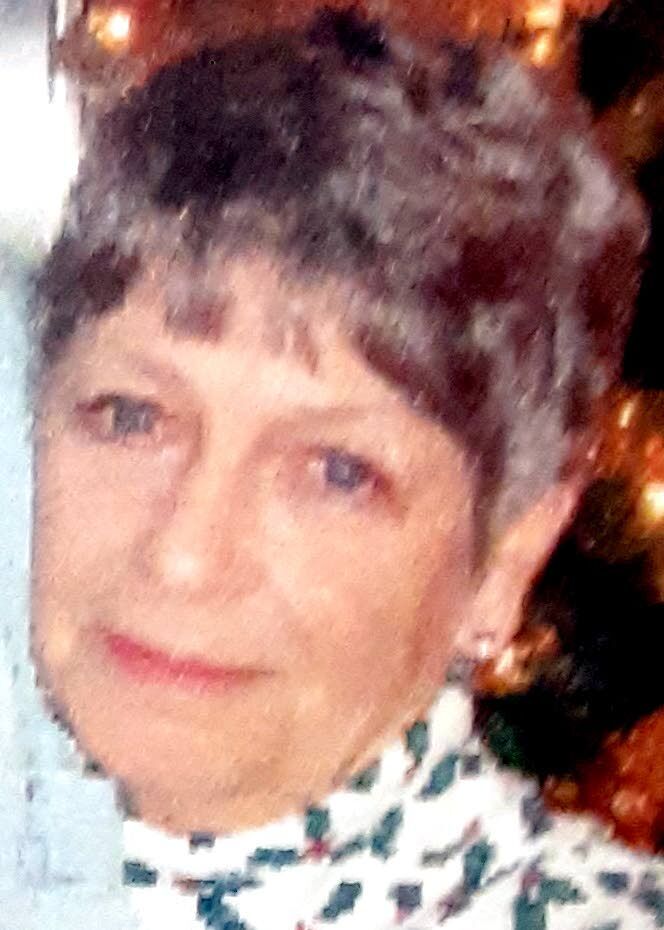 She was born August 3, 1949, in Pomeroy to Marion Katheen McCarty and Marcus Creighton Fitzsimmons. Vicki grew up in Pomeroy and graduated from Pomeroy High School in 1967.
She and Gilbert Edward Brenner were married October 28, 1967. They had three children, and they lived on the family farm in Garfield County. Gilbert died in December of 1994.
Vicki later found work as a fisheries technician with the National Oceanic and Atmospheric Administration Fisheries at Lower Granite Dam. She retired from there after working for 15 years.
In 2010, Vicki and her classmate Tim Collier reconnected, and she felt fortunate to find the second love of her life. The two had a ceremony of commitment December 12, 2012. They resided at his home in Pomeroy.
From an early age, she was involved with the First Christian Church of Pomeroy. She also loved mushroom picking, fishing, hunting and was involved for many years with the Pendelton Roundup Wagon Train. One of her favorite skills was creating stained glass art, many of which are on display at the Lewis and Clark Country Pioneer Museum in Pomeroy.
The most important thing in Vicki's life was her family. She is survived by her partner, Tim Collier; mother, Kathleen Fitzsimmons; brothers, Tom (Jamie) Fitzsimmons and Dave (Carol) Fitzsimmons; sister, Linda (Jim) Vandeweg; daughters, Jennifer (Shaun) Bristol and Kolleen Koppang; son, Bob (Anita) Brenner; stepsons Shane Collier and Josh Collier; 10 grandchildren, 14 great-grandchildren and numerous nieces and nephews. Vicki is preceded in death by her husband, Gilbert Brenner; father, Creighton Fitzsimmons; brother, Clifford Fitzsimmons; and sister, Colleen Fitzsimmons.
A graveside service was held October 15 at Holy Rosary Cemetery in Pomeroy, with the Rev. Fr. Steven Werner of Pomeroy officiating the service. A gathering followed at her home at 2202 State Street.
In lieu of flowers, memorial donations may be made in her name to the American Heart Association.
Betty J. Travis, 1925-2020
Betty J. Travis died Wednesday, September 30, 2020, at Prestige Care Center in Clarkston where she enjoyed her last years with her special friends there.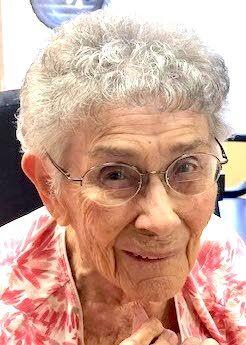 She was born May 14, 1925, in Utica, Illinois, to Thomas C. and Lucille (Johnston) Niebuhr. Her brothers, Bill and Jack, were born earlier and 20 years later a sister, Karol, came along.
When she was 2 years old, her parents decided to move, looking for work and a drier climate for my mother. Following an overnight stay in Winnemucca, Nevada, the family lived there until Betty and her brother Jack graduated from high school in 1943. Daddy was a carpenter and his first job in Winnemucca was helping build the Scott Shady Court Motel. He also owned and mined quicksilver at the Niebuhr Mine in the Bottle Creek District. Mom took care of us.
In 1943, her parents moved to Roseburg, Oregon, where they bought a walnut farm from the John Travis family. Betty and Jack stayed in Winnemucca to finish school. After graduation they rode on a bus to "about" Roseburg, where the driver let us off. Then we had to walk to our new home.
She started working at Western Battery Plant in Roseburg and joined the United Brotherhood of Carpenters and Joiners of America. After World War II, Randall Travis came home from the U.S. Navy and he and Betty started dating. He moved to Pomeroy to farm with his brother in 1948.
Betty married Randall December 28, 1950, and she moved to Pomeroy, where they lived on the Deadman Creek until moving to the house they built on Rice Bar Hill Road, living there until 1982, when Randall died.
She then moved to Pomeroy. During this time she golfed, traveled the world and became a snowbird spending many winters in Mesa at my second home with Arizona friends.
Betty is survived by two daughters, Carmel and Leta (Terry John); grandchildren Daniel Howell and Erin Howell, whose children are Avery and Claudia Van Orden. Her sister, Karol, lives in Roseburg and nephews and nieces are scattered. She was predeceased by her husband, parents and brothers.
Betty belonged to the Gould City Home Economics Club, was a 4-H leader for the Gould City-Mayview 4-H Club, was on the Garfield County Equalization Board, attended weekly Ladies Golf, and was a 77-year member of the American Legion Auxiliary. She joined the American Legion Auxiliary in 1943 under her father, who was a soldier in WWI. Betty was a member of the United Methodist Church.
Arrangements have been made through Richardson Brown/Merchants Funeral Home. The Pomeroy United Methodist Church was her memorial choice. There was not a service scheduled.
Samuel James Weimer, 1938-2020
Samuel James Weimer passed away September 30, 2020, at the age of 81.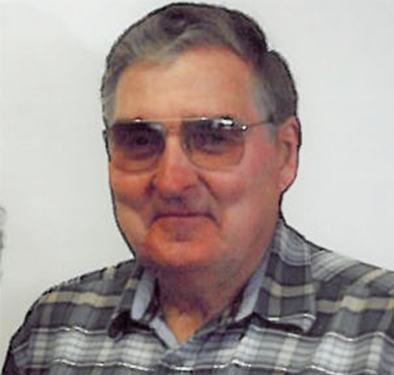 Sam was born in Pomeroy to James L. Weimer and Ardis Irene (Ruark) Weimer on December 17, 1938. His sister, Sharon, joined him October 31, 1943. He was raised in Pomeroy and graduated from Pomeroy High School in 1956.
Sam was united in marriage to Sally Ann Wade on June 28, 1958, and welcomed Shelly and Sheila. The family lived in Pomeroy until a job transfer with his company, Dye Seed Ranch, provided a move to Hermiston in 1966. When the company returned to Pomeroy, the family stayed in Hermiston.
Sam accepted a position with Pendleton Grain Growers in 1968 in the irrigation sales and design department and continued in that field for 36 years until his retirement in 2004. Sam learned to fly while working for PGG and would mix business and pleasure when the opportunity arose. He continued working in the irrigation field by accepting a position with Valmont NW Industries for six years until his second retirement in 2010.
Sam's faith was an integral part of whom he was. He attended St. John's Episcopal Church and served on the vestry as a board member, junior and senior warden. He participated in the Sunday Eucharist as a lay reader and a part-time member of the altar guild. He loved singing and joined a local community gospel choir. The choir would sing once a month and would try to sing at various churches that their service times permitted. He also worked as a team member at Ascension Camp during their retreats for a number of years.
Tennis was a favorite playing sport of his until an injury sidelined him. Then there was his jogging. You could tell who it was running behind you just by his foot placement on the pavement. His gait was his own, a gait that you immediately associated to be his. Spokane's Bloomsday became a family affair for 10 years.
Boating was a lifelong passion of Sam's from his youth and up until his late 70s. RVing and boating at Lake Roosevelt became a family gathering. When not fishing, Sam and his family would take the RV to Wallowa Lake, Lincoln City or Ft. Stevenson, Washington.
Sam was a 33-year member of the Hermiston Kiwanis Club and lifelong member of Fraternal Order of Elks.
Sam married Leslie Anne Batease on October 4, 1980, and brought to this marriage her sons, Robert and Michael.
Sam is survived by his wife of 40 years, Leslie, and stepsons Robert and Michael; his first wife Sally and their children Shelly (Temby Zander) and Sheila (Frank Ashbeck) of Pendleton; his grandchildren Shelby (Brian) McQuinn, Jennifer (Conan) Fisher and TJ (Erin) Zander of Pendleton, Tonya (Nate) McFarlane of Echo, Jake Batease, Caleb Batease and Rebecca Batease of John Day, and Knox Batease of Boise, Idaho; and his sister Sharon (Wayne) Davis of Pomeroy, Washington. He also survived by nine great-grandchildren, and numerous cousins, nieces and nephews.
As the kids would say, Dad loved life, and that he was a caring husband, father, and grandfather. He supported and gave of himself to numerous individuals and their causes.
In lieu of flowers, remembrances can be made to St. John's Episcopal Church, 665 E. Gladys Ave., Hermiston, OR 97838, or Ascension School Camp and Conference Center, P.O. Box 278, Cove, OR 97824.
A celebration service was held on October 17, 2020, at New Hope Community Church, Hermiston.
Carolyn Raye Myers, 1942-2020
Carolyn Raye Myers, 77, passed away September 22 in Pasco after suffering from Alzheimer's.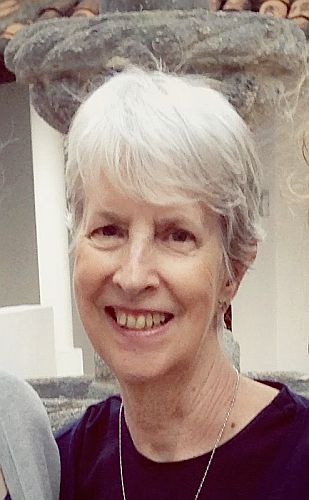 She was born December 22, 1942, in Cottonwood to Ray and Zelda Shuck, the youngest of three girls. Born premature, Carolyn was always delicate and tiny along with being sweet, kind and compassionate. At the age of 2, Carolyn was crawling up onto a stool by herself to play the piano. She taught herself to play by ear, and after many years of lessons, went on to become a Concert Pianist and Organist.
She grew up in Pomeroy and graduated from Pomeroy High School in 1962. She earned the title of Miss Pomeroy during her high school years. Carolyn later went on to attend Northwest Nazarene College in Nampa, Idaho, and graduated in 1967. During this time she met Dean Myers, eventually getting married and enjoying 51 years together. While at NNC, she continued her love of education in music and became a teacher. Carolyn started her teaching career in the Kennewick School District as a Music Specialist from 1972-1998 at both Vista and Eastgate Elementary Schools where she shared her music background with all her students. She put on many concerts with them over the years including the 5th Grade All-City Choral Festival.
Carolyn and Dean had 2 daughters, Amber (1975) and Kim (1976). They thoroughly enjoyed the girls and considered them the biggest blessing in their lives along with having them live close by as they got older and started their own families, spending time with their 4 grandkids (and granddogs too). Carolyn was an active member and also very involved with music in our churches locally both at Columbia Community (C3) and Richland Nazarene Church. She would often play the piano or organ during church services or when people needed accompaniment. Through the years she enjoyed her baby grand piano, always practicing church hymns along with fun songs with her grandkids to teach them the love of music. She enjoyed sharing God's word during the many prayer groups and bible studies she was a part of along with ministering to youth.
Carolyn and Dean loved to travel, spending many trips over the course of 40 years in Puerto Vallarta, Mexico. This is where their heart was as they loved the sweet people and their culture and took our family several times with them. In 1994, they built their dream home together on the Columbia River, a collection of many of ideas incorporating their love of contemporary art and furnishings. Over the years, Carolyn cherished many long lasting friendships with close friends but valued family and grandkids the most! She enjoyed many walks by the river, reading her bible, our Oregon Coast family beach trips, along with the beauty of flowers in nature.
Carolyn was preceded in death by her husband Dean Myers, parents Ray and Zelda Shuck. She is survived by her daughters, Amber (Tim) Rosenthal, Kim (Jeff) Coleman, sisters Myrna Mussetter and Beverly Richardson, grandchildren Katie (Keaton) Wrathall, Lindsay Rosenthal, Kenyon Coleman, Sawyer Coleman, along with numerous nieces, nephews, and cousins.
Our family would like to thank the Chaplaincy Hospice Care Team, entire staff at Rosetta Pasco, and Sylvia for all the compassion, love and support. Your kind and patient hearts were so comforting during this time of need. Due to covid restrictions Carolyn's family chose a small celebration of Carolyn's life. She was laid to rest on September 28, at Einan's Sunset Gardens in Richland.
Bridgette Fulmer, 1967-2020
Bridgette Fulmer, 53, of Pomeroy, died Monday, Sept. 21, 2020, at her home. Richardson-Brown Funeral Home of Pomeroy was in charge of arrangements.
Norma Jean Fellows, 1936-2020
Norma Jean Fellows, 84, of Pomeroy passed away Sunday, September 13, 2020, in Spokane. She was born January 1, 1936, in Gilroy, California, to Chester and Violet Goodrich.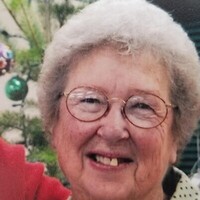 Norma attended School in Gilroy and graduated from Gilroy High School in 1953. Norma married Dale L. Fellows on January 5, 1957, at Gilroy Presbyterian Church. Norma's first job was a teller for Bank of America. In 1973, Norma took over duties as the main organist at Gilroy Presbyterian Church and in 1975, she was hired as full-time church secretary. She retired from the church in 1991 when the couple moved to Pomeroy, WA. Norma has worked the last 25 years as a bookkeeper for Meyer's Hardware and was also one of the pianists for the Pomeroy Methodist Church.
She was a member of the Pomeroy P.E.O.
Norma taught a morning swim exercise class 3 days a week and thoroughly enjoyed her "swim ladies".
Norma is survived by her husband of 63 years, Dale of Pomeroy; son, Ron (Lisa) Fellows, of Gilroy; daughter, Pam (Paul) Gimenez, of Gilroy; son, Tim (Cindy) Fellows, of Gilroy; son, Jerry (Cindy-Lynn) Fellows, of Albany, OR; 9 grandchildren and 11 great-granchildren; sisters, Peggy (Bill) Kroeger, of Shady Cove, OR; Barbara (George) Dequin, of Hollister, CA , and numerous nieces & nephews. She is preceded in death by her parents, Chester and Violet Goodrich; infant brother, Robert I Goodrich; and Great-grandson Henry Gimenez.
Private Family Services have been held.
Donations may be made in her name to the Garfield County Ambulance Fund c/o Diane Koller, 3102 Kirby Mayview Rd. Pomeroy, WA 99347; to the Pomeroy United Methodist Church, P.O. Box 37; Pomeroy, WA 99347; or a charity of your choice.
Elton Eugene Brown, 1924-2020
Elton Eugene Brown, 95, of Pomeroy, passed away Thursday, Sept. 10, 2020, a couple months shy of his 96th birthday.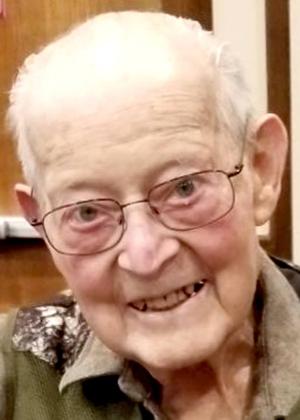 He was born in Pomeroy on Dec. 1, 1924, to Dewey and Lois (Dixon) Brown.
Elton graduated from Pomeroy High School in 1942. He and Barbara "Bobbie" Wallace were married on Dec. 26, 1945, in Coeur d'Alene. They moved to a ranch near Dayton, where they lived until returning to Pomeroy in 1953. They had two children, Christina "Tina" and Doug. They also adopted siblings Don and Janet in 1950 to complete their family of four children.
Elton started hunting at the early age of 10, in the fall of 1935 and bought his first shotgun, a 20 gauge model 12 Winchester, at a Lewiston pawn shop for $22. This year, he purchased his 85th straight consecutive Washington State hunting license. He hunted in nine states, from Alaska to Texas, three Canadian Provinces, Africa and Argentina. He was a life member of the NRA (National Rifle Association) for more than 65 years, life member of the ATA (American Trapshooting Association), life member of the Washington State Rifle and Pistol Association and life member of the International Cartridge Collectors Association. Elton was inducted into the Washington Trap Shooters Hall of Fame in 1992. He started the Pomeroy Jr. Rifle Club in 1953, which later became the Jr. Trap Shooting Club, and was involved with that for over 50 years. Elton was also one of the first instructors for the Washington State Hunters Safety program when the state started requiring youths to take and pass the Hunters Safety test. He received his 25 year pin before retiring from that program. He was a past president of the Pomeroy Pioneer Association and past president of the Pomeroy High School Alumni Association.
Elton is survived by his son, Don; daughter Tina; 12 grandchildren; many great-grandchildren and quite a few great-great-grandchildren.
He was preceded in death by his parents; wife, Bobbie; daughter Janet; son Doug; and sons-in-law David Smith and Tracy Beale.
There was no service per his request. Memorials can be made to the Pomeroy Jr. Gun Club (38 Gun Club Road, Pomeroy, WA, 99347) or Helping Hands Rescue.
Evonne Gwinn
Evonne M. Gwinn, 89, of Pomeroy, passed away Friday, Aug. 21, 2020, at Brighton Court in Spokane Valley.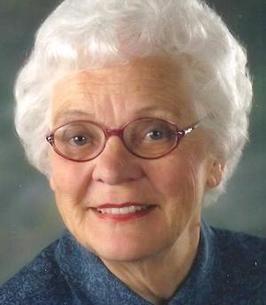 Evonne was born in Williston, N.D., to Peder and Esther Pederson. She grew up with dirt floors and moved more than 20 times during her first 18 years.
Evonne graduated from Pomeroy High School in 1948 and began working as a telephone operator before marrying Jim Gwinn. They farmed until Jim's death in 2003.
Evonne was a member of the Pomeroy Methodist Church and loved singing in the choir.
She loved gardening, cooking, sewing and quilting, and her favorite saying was "Better to wear out than rust."
Evonne's most important goal in life was raising her four children to be good citizens. She was often heard in the halls of Brighton talking about her children: "Diana can fix anything, Nanette is a great cook, Mike is a great singer, Kris plays piano."
Evonne's pride and joy were her 11 grandchildren and 12 great-grandchildren. She bragged about them every chance she could.
One of her highlights at Brighton was leading the singing events.
In lieu of flowers, please make donations to Horizon Hospice & Palliative Care, 608 E. Holland Ave., Spokane, WA 99218, or Pomeroy United Methodist Church, 796 Columbia St., Pomeroy, WA 99347.
Brent Carl Koller, 1964-2020
Brent was born February 8, 1964, to Larry and Nelda Watson Koller in Lewiston and lived there for a short time before moving to a farm north of Pomeroy.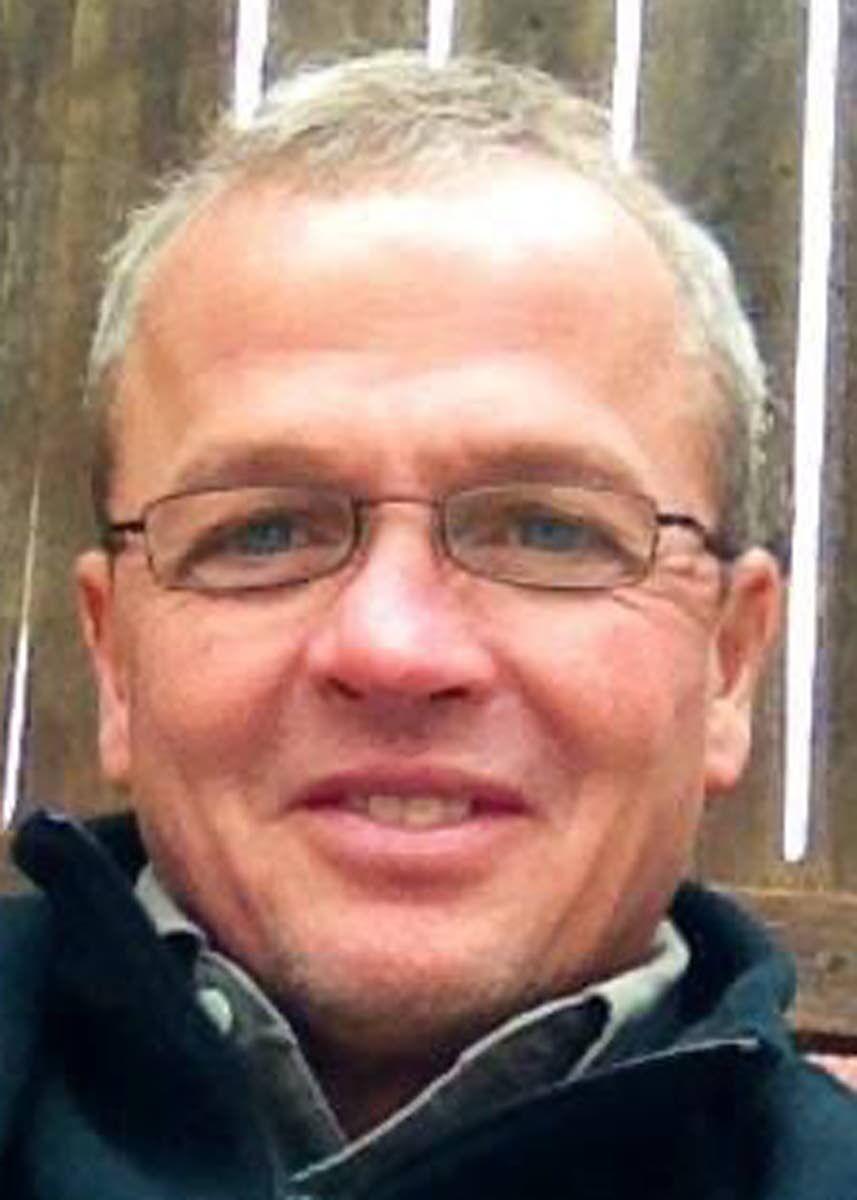 He attended Pomeroy schools, graduating in 1982. Brent was active in football, wrestling, 4-H and FFA. He qualified for the state wrestling tournament for three years, placing in his junior and senior years.
Brent attended Washington State University, was a member of Alpha Gamma Rho fraternity, graduating in 1986 with a bachelor's degree in Animal Science and Nutrition. He worked for 25 years for Cactus Feeders in Amarillo as Director of FED Cattle Sales before retiring two years ago.
Brent enjoyed spending time with his family, hunting, riding horseback, music and following the Washington State Cougars.
He is survived by his wife, Elizabeth; son, Jared Koller of Amarillo; father Larry Koller; brothers Jim (Terri) and Brian (Jana) of Pomeroy; sister-in-law Shanna Koller of Amarillo; nephews Nick (Ashley) Koller and their two sons, Kanin and Carson, and Craig Koller, all of Pomeroy, Darren (Madison) Koller and son, Kolt, of Amistad, N.M. and Dalton of Amarillo; nieces Karla (Phillip) Luft and their children, Evelyn and Jace, of Endicott, Alyssa (Mike) Lehmitz and their sons, Kaysen and Holden, of Pullman, HayLee (Owen) Dudley of Everson, Washington, Torrie (Judah) Burton of Stephenville, Texas, and Darbi of Amarillo.
He was preceded in death by his mother, Nelda Koller; brother Monty Koller; and grandparents Clarence and Lottie Watson and Edwin and Doris Koller.
A memorial service was held on October 16, at the Pomeroy Christian Church. The family suggests memorials to the Pomeroy FFA Alumni, c/o Kayleen Bye, 22 Sullivan Road, Pomeroy, WA, 99347; the Pomeroy Christian Church, PO Box 699, Pomeroy; or a charity of your choice.
Bob Heitstuman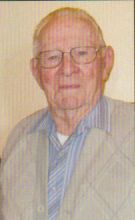 Robert "Bob" Heitstuman, 94, passed away Friday, August 14, 2020.
Bob was born July 8, 1926, in Uniontown. He was one of 7 children. He attended Hall Country School and later Colton High School.
Too young for World War II, Bob served his country as a soldier during the Korean War. Following the war, he farmed with his brother, Harold, in Uniontown. He married Ann Schultheis in June of 1956 and they had four daughters. Bob and Ann were members of Holy Rosary Parish.
Bob loved restoring old cars, making sausage, and crushing cans to raise money for the Holy Rosary Religious Education program.
Details about a funeral had not been released as of this writing.
Viola L. "Bonnie" Hill, 1930-2020
Bonnie Hill entered her eternal rest August 11, 2020. Bonnie was born in Pomeroy to Melvin and Theo in October 1930.
In February 1947 she married Robert T. Hill and together they raised their family in Northern California. She enjoyed being at home raising her four children while they were young and as they grew, she re-entered the work force. Upon retiring from Mervyn's, Bonnie and Bob moved back to Kettle Falls, Washington.
Bonnie had joined the Order of Eastern Star in California and became active in Jobs Daughters with her granddaughters serving with Bob as Bethel Guardian and Associate Bethel Guardian to Bethel #312 in Sacramento. She went on as Worthy Matron, with Bob as Worthy Patron, at Pine Tree Chapter #77 in Kettle Falls. Bonnie was chosen as the Grand Representative to British Columbia Yukon in addition to serving as a Deputy Instructor across the years. Upon her return to Spokane she became an active member of Adelphi Chapter #188, again serving as Worthy Matron.
Bonnie enjoyed sewing, cake decorating, any craft project, camping, fishing, time with her family, loved ones, and friends.
Bonnie is survived by her children, Sharon (widowed); Linda (Gil); Robert James; seven grandchildren, five great grandchildren, and two sisters. She was proceeded in death by her husband Bob, son Ronnie, a brother, and a sister.
Ruby A Roberts, 1926-2020
Ruby Alice Roberts passed away August 6, 2020, in Clarkston.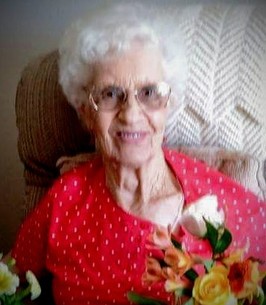 Ruby Alice, was born April 26, 1926, to James and Elma Jenkins, in Nezperce. She was the youngest of nine children. She met our father in Lewiston while he was on a weekend pass from the U.S. Navy, and they were married July 16, 1944. They moved to Orofino and 17 months later a daughter, Shirley, was born. A son, Lloyd, followed 20 months later.
In 1950, Dad took a job with McMonigle Chevrolet, later known as Herres Chevrolet, in Pomeroy, and they bought a house and raised their family. In 1964, they had a surprise when daughter Debbie arrived. Mom worked at a few restaurants in town and in the early 1960s went to work for Stan Wolf at Pomeroy Rexall Drug. She continued working there after Brad Gingerich purchased it and she retired in the late 1980s.
Mom loved her flowers; she had more than 20 roses and a beautiful yard. She attended the Pataha Mill Church and, through the years, she made many afghans and blankets, as well as many crafts. She loved a good card game and wouldn't let you stop playing unless she won a hand. During her first trip to Las Vegas, she was winning on a slot machine and paid us to leave so she could keep on playing. She had a wonderful sense of humor and loved her family.
She leaves behind daughter Shirley Huyette and Joe, of Vancouver; son Lloyd and Lyndy, of Clayton, Washington; daughter Debbie Roberts-Landgren and Dave, of LaCrosse; grandchildren Jason Huyette and Lilli, Chad Roberts and Nicole, Heather Huyette and Mike Fletcher, Jessica Hale, Carli Roberts (born on her birthday), Tyler Roberts, Justin Roberts, Dacee Hale, Courtney Florek and Anthony, and J.B. Willoughy and Ryan; and great-grandchildren Dominic, Jonah, Ruby (her namesake), Brent, David, Sebastian, Izaiaha, Blake, Quinn, James, Arlo, Brayden, Everly, Joshua, Mordecai, Alexander and Taeya; many nieces and nephews; and her longtime friend, Leona Mattoon.
She was preceded in death by her husband, John; her parents; and siblings Raymond, Ben, Elmer, Mabel Byers, Dorothy Bolen, Cleo Gillespie, Roy and Vera Elliott.
Walter William "Bill" Wolf
Walter William "Bill" Wolf, 94, passed away Monday, August 3, 2020, at Memory Manor in Pomeroy.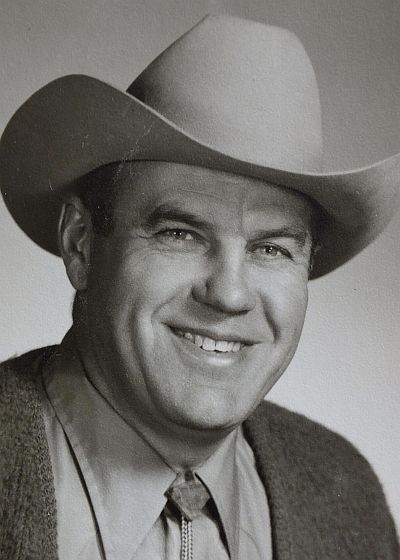 He was born Tuesday, January 5, 1926, to Frank Joseph Wolf and Elizabeth M. (Feider) Wolf, in Pomeroy. Bill grew up on the family farm on Washboard Road, along with his brothers and sisters. He attended grade school in the country at the Bratcher Schoolhouse and then attended high school in Pomeroy.
He and his elder brother, Dick, farmed with their father. They raised wheat, barley, dry land alfalfa and registered horned Hereford cattle. Bill loved farming and the cattle business. He was still driving combine and tractor when he was in his early 80s. He served in the Air Force between 1950-1954. He was stationed at Lackland AFB, San Antonio, Texas, and Elmendorf AFB in Anchorage, Alaska. He was assigned duty on the Distant Early Warning line. He worked on power plants and heavy equipment.
Bill met Doris Ann Gimlin while she was home in Pomeroy on summer break from teaching school. They were married on Dec. 28, 1957, at Holy Rosary Church in Pomeroy. As Bill would often say, Doris Ann was the best thing that ever happened to him. They enjoyed 57 years of marriage before her passing on February 7, 2015. They were loving parents to their three children, Ray, Kayleen and Lee.
Over the years, in addition to his farming activities, Bill was active in the community. He was appointed by the governor to the Beef Commission in 1978, was on the State Noxious Weed Board, director of the Walla Walla PCA (now Farm Credit Services) and a member of the Cattlemen's Association. He was a member of Holy Rosary Church in Pomeroy. He enjoyed all his associations with his church family and had a very strong faith.
Bill is survived by his three children, Ray W. (Cindy) Wolf, of Pomeroy, Kayleen (Jim) Melena, of Pomeroy, and Lee F. (Elisabeth Rumpelsberger) Wolf, of Mukilteo, Washington; brothers Stan (Mona) Wolf of Post Falls, and Dennis (Beatrice) Wolf of Spokane; grandchildren Ashton Counts, Devin Norquist, Coralee Yeakel, Joe Wolf, Colton Wolf and Aidan Wolf; one great-grandson, Franz William Yeakel; and many nieces and nephews. He was preceded in death by his parents; brothers Francis Christopher and Edward J. (Dick); and sisters Virginia, Rosemary and Betty.
A funeral Mass took place on August 7, 2020, at Holy Rosary Church, with immediate family members attending, followed by burial service at Holy Rosary Cemetery in Pomeroy.
Richard Ernest "Dick" Ames, 1944-2020
Richard Ernest "Dick" Ames passed away at his home on July 25, 2020, surrounded by his family after a short battle with cancer.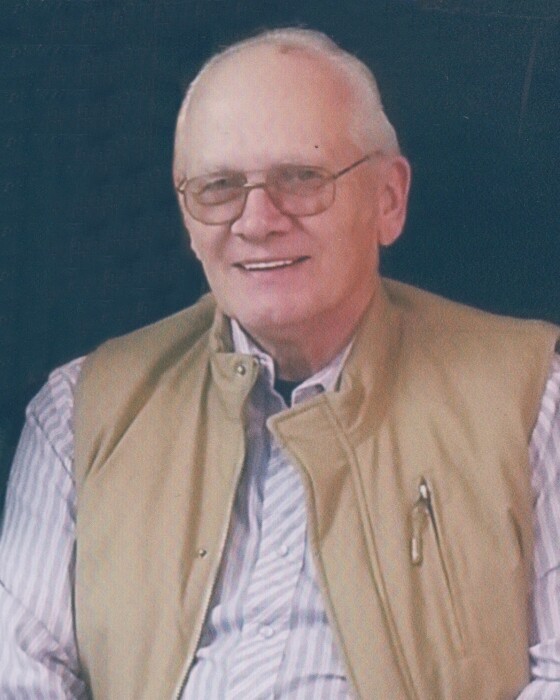 He was born October 27, 1944, to Ernie and Gen Ames in Oakesdale. He lived most of his young years in Tekoa, moving to Lacrosse in his junior year of high school where he met the love of his life who would later become his wife. He enlisted in the Army after graduation in 1962 and spent 13 months in Korea before returning to Ft. Lewis in Tacoma, WA. He and Rosemarie Saylor were married in 1964 and had two children.
After leaving the military, he and his wife made their home in Pomeroy for eleven years, later moving to Spokane Valley where they raised their family. Dick loved spending time with his family fishing, camping, and boating. He also enjoyed hunting and just being out in the forest.
He was preceded in death by both his parents, and a brother, Fred Ames. He is survived by his wife of 56 years, Rose at the home; two children Shannon (Travis) Billigmeier of Cheney, WA, Shane (Jwanita) Ames of Spokane Valley; and two grandchildren Sidney and Madison Billigmeier, as well as three step grandchildren and six step great-grandchildren.
A memorial will be planned at a later date due to the current coronavirus situation.
Everette D. Greeley, 1924-2020
Everette Greeley, devoted husband and loving father of three children, ten grandchildren, and nine great-grandchildren passed away at the age of 95 during July, 2020.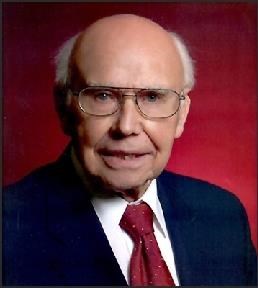 Born 1924 at home in Tacoma, Washington to Everette Sr. and Juanita Greeley, he was the first of six children. Everette and his siblings, Floyd Greeley, Bernadine Clarkson, Eugene Greeley, Virgil Greeley and Beulah Lund, moved often, as their father and mother served as ministers throughout Washington and Oregon. In 1953, Everette joined Spokane Machinery as a sales engineer - and would remain with the company for the next 37 years, ultimately serving as the vice president of the company until his retirement in 1990. Everette and Jean called Spokane their home for 67 years and were longtime members of Valley Assembly of God Church. He will be remembered for the things he valued and sought to leave as his legacy: his devotion to God, an unwavering love for his wife and children, his generosity and care for his grandchildren, and his kind and gentle presence in the lives of all who knew him. He and his wife relocated to California four years ago to be closer to their daughter Camela Maier (Lonn) and grandchildren.
Despite Jean passing away shortly after their move, Everette was well-surrounded by family and friends in Gold River, California, until his final day.
A military honor service was held July 16 at the Sacramento Valley National Cemetery in Dixon, California, with the Rev. Harley Allen officiating.
Edwin L. Hays, 1939-2020
Edwin L. Hays, 81, of Pomeroy, died June 5, 2020, at St. Joseph Regional Medical Center in Lewiston. Richardson-Brown Funeral Home was in charge of arrangements.
Erma Louise Oldenburg Ward, 1928-2020
Erma Louise Oldenburg Ward died Monday, May 4, 2020, at the age of 91, in Coeur d'Alene. She was born August 2, 1928, in Pomeroy, to Virgie Mae (Koller) and Leo Otto Herman Oldenburg; the first of three children. The family lived on the farm on the Snake River on the Wawawai Grade Road, in Garfield County.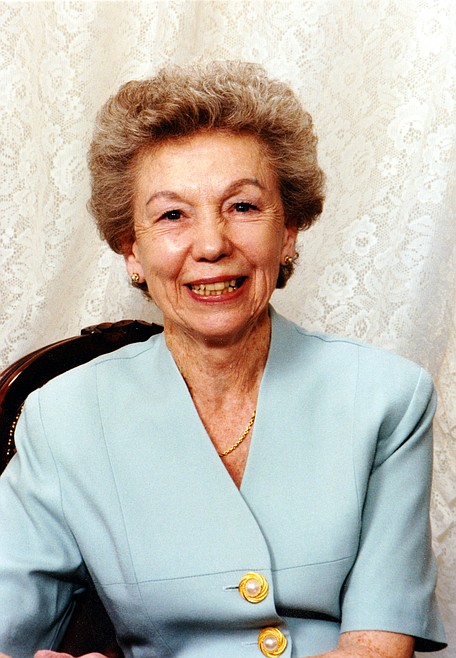 Erma and her sister, Maxine, walked two miles to attend the one-room, Long Glen School House, until she completed the fifth grade. The homestead was three miles to the top of the hill where the school bus picked them up to go into Pomeroy for grades six through high school. When the weather was bad, Erma stayed with her grandparents, Richard and Ollie Koller, and rode the bus to school.
Erma graduated from Pomeroy High School in 1945 and went on to Kinman Business University in Spokane. During this time in Spokane, Erma worked in the Paulson Building for a realty company. On weekends, she and a girlfriend would attend local dances. It was at one of those dances where she met her future husband, Darrel "Dick" Ward.
On November 6, 1948, Erma married Dick in Clarkston. Initially, they settled in Spokane, where they both worked, but an opportunity came up for Dick to practice his vocation in a smaller shop, so they moved to Coeur d'Alene. In 1951, they bought the business and renamed it Lake City Radio and TV. They sold primarily Motorola products, but serviced all makes and models. In 1964, Erma and Dick bought the building and property on East Sherman Avenue in Coeur d'Alene. In 1988 they retired and closed the business.
Erma and Dick worked six days a week at the business, but managed to join bowling leagues, the Democratic Party in the area, keep up with both of their families and travel all over the western United States. The two big trips they both enjoyed were to Mexico City and Maui for the Motorola Conferences.
Erma is survived by her brother, Charles Oldenburg (Gwen) of Pullman and numerous nieces and nephews. She was preceded in death by her husband, Dick; parents, Leo and Virgie (Koller) Oldenburg of Pomeroy, and sister, Maxine Morgan (Lloyd) of Rosalia.
Due to the current quarantine, services were limited to immediate family only. Memorial donations may be given in her name to the National Alzheimer's Association for Alzheimer's Research.
Margaret Flaten
Margaret Flaten, 80, of Pomeroy, died Tuesday, April 7, 2020, at her home. Richardson-Brown Funeral Home of Pomeroy is in charge of arrangements.
Byron Dwaine Ogden, 1940-2020
Byron Dwaine Ogden, 79, passed away Friday, April 3, 2020, in his home in Anatone.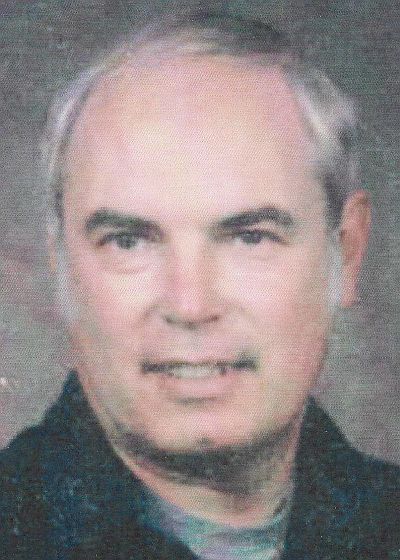 He was born September 18, 1940, to Eldrich and Lois Ogden, in Clarkston.
He graduated from Charles Francis Adams High School in 1958, after which he started his banking career in Pomeroy. After 44 years and working for several banks, he retired from First Security Bank in Hamilton, Montana. He was a life member of the Masonic lodge. He loved fishing, dancing, hunting, snowmobiling, bowling, softball, four-wheeling, boating, camping and basically anything outdoors.
He is survived by his wife, Elsie; six children, Danita Ogden, of Clarkston, Darla (Sean) Saulsbury, of Genesee, Susan (Damion) Lahnum, of Clarkston, Darren Ogden, of Pomeroy, Brian (Terra) Davis, of Lacey, Washington, and Rebecca Beale, of Belle, Missouri; 11 grandchildren; nine great-grandchildren; brother Steven (Susan Lee) Ogden; and family of Snohomish, Washington.
Byron was interred next to his parents at Vineland Cemetery in Clarkston.
Makayla Lynn Miller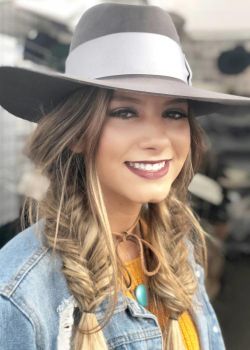 Makayla Lynn Miller passed away from a 4-wheeler accident in Tyler, Texas, March 29, 2020.
Makayla was born in Richland, Washington, to Jason Miller and Tracie Ann (Lawrence) Shawley on February 6, 2001. In 2002 she moved to Pomeroy.
Makayla was active in many activities from dance lessons, swim team, cheer camps and 4-H growing up. She was in FBLA, competing in many events, and was a participating FFA member where she showed animals throughout junior high and high school. She competed in Cross Country and went to state her eighth, ninth, and tenth-grade years, receiving All-League all three years. She placed fifth in state track in the 3,200 meter run, and played volleyball her senior year where the team placed third at state.
She was very competitive, from showing animals, playing sports, competing in rodeo and even family game nights.
Makayla loved rodeo. She competed in the Central Idaho Rodeo Association, Cayuse Jr. Rodeo Association in barrel racing, pole bending, breakaway roping, and goat tying, which was her favorite. Makayla was princess for the 2018 Pro Rodeo Lewiston Roundup Association. She enjoyed traveling to all the different rodeos, meeting many people whose friendship and memories she cherished. The bust-out wall runs were her favorite where she could ride as close to the rail as she could get.
She volunteered many times for the Rascal Rodeo, which is a special needs rodeo, that was dear to her heart. She loved cheering on those kids and seeing their big smiles. With the love of rodeo came her love of western fashion. She was so excited to put together outfits, talk with boutique owners, and help anyone get a look, just for them.
Makayla wasn't one to back down from hard work. At an early age she helped on the farm and worked harvest in the summer. During the school year, she worked at Twisted Wire coffee shop as a barista until she graduated High School. She had worked at Beans & Franks Coffee Shop as a barista and at Paisley Reese Boutique. She had a smile that could light up a room and make everyone feel welcomed.
She accepted a position in Chelan, Washington, with the United States Forest Service as a wildland firefighter. She pushed herself to make their manifest team and went on her first fire in the Alaska fire of 2019. When she came back from her fire assignment, she and her coworkers went skydiving. She was hooked and wenton to do two more jumps later on.
Makayla graduated Salutatorian from Pomeroy High School in 2019. She went to Washington State University and joined Delta Gamma sorority. After finishing her first semester, she decided to take a break from school and moved to Stephenville, Texas. Makayla quickly made many friends, leaving a lasting impression. She was a Texan through and through even for a short time. Texas was where she belonged. It was her plan to go back to Chelan this summer to fight fire, then return to Texas in the late fall.
She was proceeded in death by her grandparents Betty and Gary Lawrence, Gary Miller, Clyde Miller and Jim Shawley.
She is survived by her mother Tracie (Derek) Shawley, father Jason (Kathy) Miller, brother Kyle (Sadie) Miller, sister Kelsi Miller, sister Cheyenne (Clayton) King, brother Tyler Fishback, brother Lane Shawley, numerous nieces and nephews, aunts and uncles, grandparents, and cousins.
While her time with us was short, her impact was large. Don't wait on adventures, take the chances and live with no regrets. Makayla, you will always be in our hearts, forever missed, and never forgotten.
A celebration of life will be held in Pomeroy at a later date.
Donations can be made in honor of Makayla Miller to Rascal Rodeo (a special needs rodeo) and mailed to PO Box 811, Pomeroy, WA 99347, and also the Makayla Miller Memorial Fund (a scholarship fund) PO Box 910, Connell, WA 99326.
Bill Eugene Slaybaugh Sr, 1922-2020
Bill Slaybaugh passed away on March 28, 2020 at the age of 97 in Sun City West, Arizona. He was born in Pomeroy on December 27, 1922. Bill was the eldest son of Aubrey and Alvina (Brockman) Slaybaugh and grew up in Pomeroy with his siblings Bob, Betty (Koller) and Bert working on the family farm.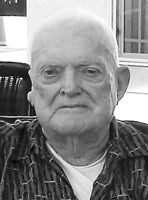 Bill joined the Army after high school and served as part of the occupation forces in Japan at the conclusion of WWII. After the Army, he moved to the Seattle area and met the love of his life, Genera Bell Browne. They were married for 64+ years before she passed in 2012 at the age of 90. They lived in Pomeroy, Seattle, Bellevue, Camano Island, and LaConner, Wash. and Surprise, Ariz.
Bill had his own construction company and built homes in the Bellevue area, Camano Island, and LaConner, Washington, over a 25-year time span. He enjoyed boating, fishing, and crabbing in the San Juan Islands for many years which also included a lengthy boating excursion to Alaska with their yacht club friends before redirecting their travel niche to motor homing.They toured every state in the US in their RV before moving full time to Arizona.
He is survived by his three children: Bill Jr (Annette), Cheryl (Rodger Green) and Karen; four grandchildren: Colin (Valerie), Jason, Krystal (Eric Chapman) and Willie (Katie); and two great-grandchildren: Liam and Mirabelle Chapman. He is also survived by brother-in-law Robert Koller and sister-in-law Carole Slaybaugh. Bill has several nieces, nephews and cousins in Pomeroy and the surrounding Western Washington areas.
Pauline Lampoltshamer
Pauline Lampoltshamer, 90, of Pomeroy, died March 28, 2020, at Garfield County Hospital. She was preceded in death by her husband, Bernard Martin Lampoltshamer, who passed in 1968. Richardson-Brown Funeral Home is in charge of arrangements.
Kathryn (Hatch) Klaveano
Kathryn Klaveano, born in Woods Cross, Utah, passed away on February 23, 2020, at the age of 96, leaving to mourn family and friends.
She was predeceased by her parents, Wilfred Hatch and Emmorett Hatch (Sessions); her brothers, Clarence Argyle and Virgil Klaveano; her grandchildren, Jacob Argyle and Tifani Klaveano; and her great grandchild Hayden Klaveano.
She is survived by her husband Virgil Klaveano; her children, Elizabeth Sontheimer (Richard), Barbara Olsen (John), Leslie White (Dan), Eric Argyle (Brenda) and Thomas Argyle (Lori); her step-sons, Jerry Klaveano (Danielle), Butch Klaveano (Cindy), Keith Klaveano (Martha) and Dan Klaveano (Kris); and her sister Mary Jorgensen. She is also survived by 24 grandchildren and 55 great-grandchildren.
In lieu of flowers, donations may be sent to American Red Cross.
Aurelia Fanning Campbell, 1931-2020
Aurelia Fanning Campbell, 88, died at Banner Baywood Medical Center in Mesa, Arizona, on March 14, 2020, following surgery for a bleeding internal hemorrhage of the brain.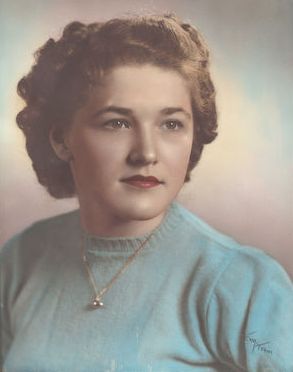 Aurelia was born in Pomeroy to Edgar and Madelyn Fanning on October 16, 1931. She attended Pomeroy schools graduating in 1949. In the fall of that year she attended Kinman Business College at Spokane, then worked for an insurance company in Spokane. She transferred to Seattle at a later date, where she met and married Charles Campbell. They later divorced.
Aurelia moved to Mesa, Arizona, in 2005, then moved to Apache Junction in 2008. She loved playing the piano and also loved clogging. She belonged to a clogging organization and met many friends, and was very active in the program until her death.
She is survived by her brother, Richard (Lou) Fanning of Pomeroy, a nephew Steve (Tami) Fanning of Arlington, Washington, three nieces, Kathy Evanson of Boise, Cindy (Wally) Brenner of Pomeroy, and Kisanna (Terry) Tibor also of Pomeroy. She has many great nephews and nieces.
She was preceded in death by her parents, Edgar and Madelyn Fanning.
Richard Ruchert
Richard Ray Ruchert took his first peaceful steps into Heaven on Sunday, February 2, 2020, at Pomeroy. He was 37-years-old.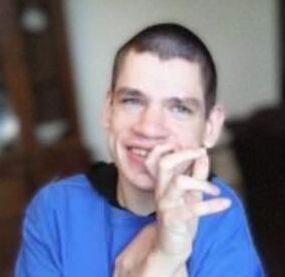 Richard was born to Rick Ruchert and Brenda Ruchert in Pomeroy, on April 4, 1982. When he was just 7-months-old, he had an ear infection that turned into spinal meningitis, leaving him disabled. Richard attended school at Pomeroy School District where he had wonderful teachers and fellow students who all supported helping Richard achieve different milestones. He could be seen walking down the long hallway in the elementary school with a teacher, an aid or another student by his side, usually wearing a smile.
Richard's greatest love was food and car rides. A day will not go by where we don't think about his mischievous smile, beautiful blue eyes, and the impact that he had on each one of us, teaching us empathy, patience, and gratitude.
Richard is survived by his mom and stepdad Eric and Brenda Argyle, his sister Kyle and Sarah Gingerich, nephews and niece Chance Robison, Briielle Robison, and Bradley Gingerich, grandparents Steve and Tressie Stilson, and Hal Warren, and multiple aunts, uncles, and cousins.
Richard was preceded in death by his father Rick Ruchert and grandmother Dorothy Ruchert.
A Celebration of Richard's Life was held on February 23, 2020.
John Paul Fitzsimons
John Paul Fitzsimmons, age 83, passed away on January 31, 2020 in Odessa, Washington. John was born on March 5, 1936 to John V. & Lois Fitzsimmons in Pomeroy. John graduated from Pomeroy High School before attending and graduating from Washington State University in 1959 with a BS degree. The degree included a minor in Horticulture, minor in Animal Husbandry and a minor in Soils and business.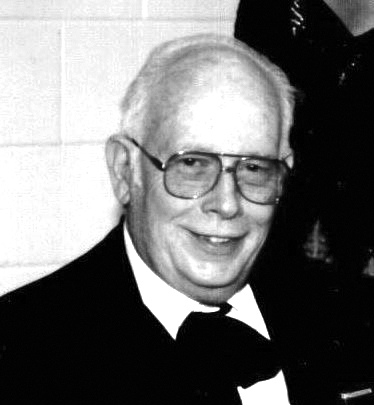 While attending WSU John married his high school sweet heart Florence Burns on June 15, 1957, in Pomeroy. After graduating John went to work for the National Bank of Commerce where he began managing and training banking employees, working in Kennewick, Quincy, Seattle, and Endicott just to name a few. After 20 years of service with National Bank of Commerce he then joined the Wheatland Bank group where he finished his banking career retiring in 2001.
John was a very community minded and giving man in whatever community he lived in. He was a member of the Scottish Rite, Masonic Brethren, El Katif Shrine, Order of the Eastern Star, Royal Order of Scotland and the National Camping Travelers. He has served in many capacities in each of these organizations throughout his life. He had been active in three Junior Chamber of Commerce Chapters, two Volunteer Fire Departments, two Kiwanis Clubs, three Lions Clubs, and served as president on the United Fund Board. After retiring he was very active in setting up and volunteering at the local rest stops passing out coffee and cookies to many travelers.
John is survived by his wife of over 62 years, Florence Fitzsimmons, his son, John Wylie Fitzsimmons; daughters Sherri Poplin, Susan Chesser, 5 grandchildren, 1 grandchild and a sister Betty Lee Gray.
A celebration of Life was held March 13, 2020, at the Chapel of Strate Funeral Home, Davenport, Washington. Strate Funeral Home was serving the Fitzsimmons family.
Larry A. Wilson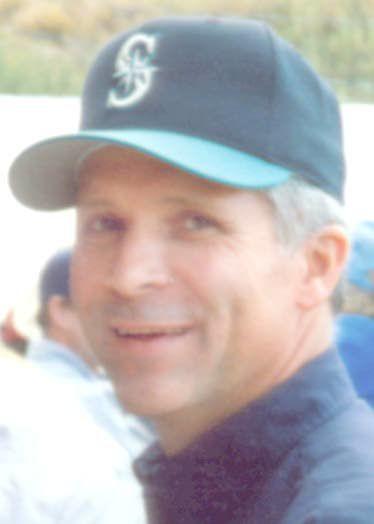 After 51 years of loving our mother, our beloved father, Larry A. Wilson, went home to be with the Lord on Tuesday, January 14, 2020, at the age of 74.
Dad was born January 10, 1946, in Council, Idaho. He was raised in Touchet, Washington, in his early years and then his dad's job, as a school superintendent, moved the family to Asotin, where Larry went to school from grade school through his high school graduation in 1964. He met his lifelong sweetheart, C. Christine Ausman, when he was a senior and she was a freshman at Asotin High School. They dated while she finished high school and he attended college at Washington State University, majoring in agricultural education. Dad joined FFA while in high school and loved it so much that he decided to become an agricultural teacher and FFA adviser. Mom and Dad were married April 6, 1968. They raised three children in Pomeroy.
His first teaching job was in Arlington, Washington, where he taught for three years. He made many meaningful friendships and was blessed with two daughters during this time.
After finishing school in 1972, he learned that the ag teaching job was open in Pomeroy, and as it was closer to family, he decided to apply and move the family over the mountains. He was blessed with a son while living in Pomeroy. He taught in Pomeroy and served as the FFA adviser for the Pomeroy "kids" for 27 years before retiring in 1999. After his retirement, he served as the executive secretary of the State Ag Teacher's Association, where he organized conferences for Washington state ag teachers and was able to do some traveling with them, creating many wonderful memories.
Through the years of raising his three kids, Dad enjoyed snow and water skiing with them on the weekends. During the summer, you would find him driving a boat on the Snake River by Central Ferry, pulling any kid who wanted to come for the day on knee boards or water skis. In the winter, you would find him on one of the nearby mountains, skiing with his family or his extended family of FFA kids. He also organized weeklong camping trips to Loon Lake and attended every state and many national FFA conventions with his students. Dad ran the Beef Barn at the Spokane Jr. Livestock show and the FFA side of showing at the Garfield County Fair and Spring Preview. He loved giving his students the opportunity to work hard and perform to the best of their ability and was always happy to step back and let them shine.
Later in life, after his 12 grandchildren got older, he enjoyed traveling with their families to Disneyland, the Oregon coast and Hawaii, as well as visiting many other fun locations with family friends the Bartels, Loaders and Kellys.
Dad was preceded in death by his parents, Lawrence and Marcella Wilson, and his in-laws, Dean and Charlotte Ausman.
Dad loved his friends and family fiercely and unconditionally and leaves many loving memories to be cherished by his wife and three children and their spouses, Rick and Cari Fisher, of Spokane, Michael and Nicole Denny, of Prosser, Wash., and Dean and Ellen Wilson, of Spokane; his sisters, Marlene Snyder, of Juliaetta, and Lorene Ellis, of Clarkston. In addition, "Hoppa" leaves behind 12 grandchildren and three great-grandchildren, along with many nieces and nephews and their families.
Special thanks to Avalon Residential Progressive Care and Carol and her team of caregivers for the care Dad received while he was living there.
A celebration of his life was held at the Christian Church in Pomeroy.
The family asks that, in lieu of flowers, donations be made in Larry's memory to the Pomeroy FFA Alumni, Larry Wilson Memorial, Attn: Laura Dixon, P.O. Box 186, Pomeroy, WA 99347, or to the Washington State FFA Foundation, Attn: Jesse Taylor, 13211 109th Ave Ct. E., Puyallup, WA 97374.
Orleatha Marie Gasseling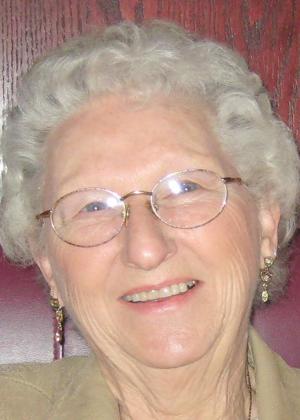 Orleatha Marie Gasseling passed away Monday, January 6, 2020, at Providence Holy Family Hospital, in Spokane.
Orleatha was born June 8, 1929, to Joseph A. and Alice E. Halbur in Alliance, Nebraska. She attended a country school out of Hemingford, Nebraska, until age 10, when the family moved to Denver. She graduated in 1947 from Cathedral High School. She graduated from business school in Denver and was then employed at U.S. Bank and later Montgomery Ward as a calculator operator.
She married Kenneth W. Gasseling on April 15, 1950, in Denver. After their wedding, they moved to a farm and ranch just outside Alliance, Nebraska, working as a hired hand. In November, 1956, they moved to Pomeroy with their three young children to a farm at Central Ferry and worked for the Brown Brothers. In 1970, the Browns' home place and land surrounding that was purchased by Washington State University and became a research farm. Dad and Mom were blessed that Dad was hired by WSU to run the research farm. Mom worked hard while on the farm in many capacities. In 1991, Dad retired from WSU and they moved into town and lived in the house previously owned by Orleatha's mom, and before that her grandparents.
She is survived by two children, Doug (Cristie), of Cheyenne, Wyoming, and Debbie (Gerry) Schultheis, of Mead, Washington; five grandchildren, Jason Schultheis, Joe (Ashlee) Schultheis, Ryan (Renae J.) Schultheis, Reneé (Garrett) Bursch and Kelsey Gasseling; and eight great-grandchildren.
She was preceded in death by her husband, Kenneth, on August 4, 1996; and her son, Gary (Sally), in September 2018.
She was a member of the Holy Rosary Catholic Church, Altar Society, and sang in the choir for many years. She enjoyed sewing, crafts, crocheting, traveling, her grandchildren and great-grandchildren.
A rosary was held on January 31, followed by funeral services the next day. All services were at Holy Rosary Catholic Church in Pomeroy.
In lieu of flowers, donations may be made to the cancer society or the backpack program in Pomeroy.