Remembering Our Friends and Neighbors
2016 Funeral Notices and Obituaries for Pomeroy Related People
---
Eileen Lois (Petty) Weimer
Eileen Lois (Petty) Weimer passed away at Riverview Care Center, Spokane, on Monday, November 21, 2016. Eileen was born August 11, 1926, in Lewiston, to Wilbur and Pearl Petty. She was joined by a sister, Mary Ellen, a year later.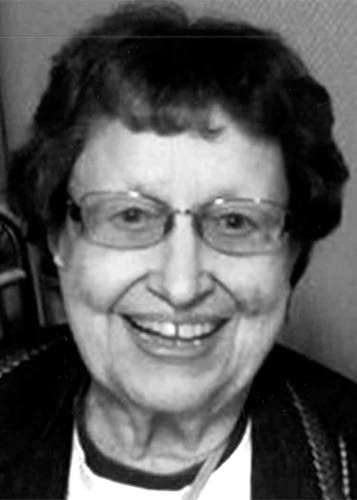 Eileen spent her childhood growing up on a farm in Anatone. She graduated from Anatone High School in 1944 and then attended Washington State College in Pullman for two years living in Stimson Hall, which was a men's dorm, because World War II was in progress.
She went to work for the American Bank and Trust Company as secretary to the bank president. During this time she met a young farmer, Howard Newton Weimer from Pomeroy. They were married in 1948 and farmed the family farm on Kuhl Ridge Road.
Eileen faced several challenges in her life. At age 14, she had a cerebral hemorrhage, where she was given a 50 percent chance of survival. She completely recovered from this illness. Then in 1949, she was one of the people to contract polio in Garfield County. She and Howard had just returned from a trip to California to celebrate their first wedding anniversary. She spent several months in rehabilitation at St. Luke's Hospital in Spokane. She had residual deficits from polio for the rest of her life. Despite these difficulties, she and Howard raised four children on the family farm.
Eileen lived in Pomeroy from 1948 to 2016, when she moved to Spokane for assisted living.
She was preceded in death by her husband, Howard, her sister, Mary Ellen Browne, and numerous cousins and in-laws. She is survived by her four children, Rebecca Christner and Jennifer Tuttle of Spokane, Paul and Juyne Weimer of Pomeroy, and John and Bea Weimer of Vancouver. Along with her four children, Eileen is survived by seven grandchildren, Scott Stevens of Clayton, Wash., Traci Russell and Amy Compestine of Spokane, Chad Weimer of Pomeroy, Chelsea Botts of Coeur d'Alene, Courtney Weimer-Earnest of Hayden and Michelle Whitten of Sandy, Utah. Eileen also had seven great-grandchildren.
Eileen was a member of the Pomeroy United Methodist Church. She volunteered at the church, museum, and the nursing home for several years. She also belonged to P.E.O.
In lieu of flowers, donations may be given to the Pomeroy United Methodist, Memory Manor, or the charity of your choice.
Services for Eileen will be held at 2 p.m. Saturday (December 3) at the Pomeroy Methodist Church. A reception and dinner will be held at the Episcopal Fellowship Hall. The family would like to thank all those who showed kindnesses to Eileen during her declining years, and the 90th birthday cards.
Ryan Blaine Foertsch (McQuary; Melvoen)
Ryan Blaine Foertsch, 53, of Pomeroy, passed away Wednesday November 9, 2016, at St Joseph Regional Medical Center in Lewiston.
Ryan was born September 6, 1963, in Renton, Washington, to Cheryl Miller and Michael Foertsch. He was a longtime resident of Pomeroy.
Ryan is survived by his children Deanna and Steven Melvoen, mother and stepfather Cheryl and Bill Morris, father and stepmother Mike and Judy Foertsch, sisters Michelle Peterson and Lisa Howell and brother Timothy Foertsch. He also had many cousins, nieces, and nephews. He was preceded in death by his maternal grandparents Esther and Stub Miller.
Ryan enjoyed fishing, camping, and spending time in the mountains cutting wood and hunting for mushrooms. During his time in Pomeroy he worked for local farmers, notably Dave McBrearty and Gary Houser.
At his request, Ryan was cremated and there will be a private family ceremony. A celebration of life will be held at the Church of the Nazarene on December 10th at 2:00 pm and will be open to the public.
Margaret Wolf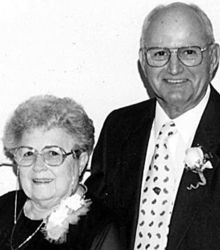 Margaret Frances (Buck) Wolf was born on Feb. 21, 1922, in Rhodes, Iowa. She was the first child of Frances Steward Buck and Alfred Christopher Buck. Margaret grew up in Rhodes, and in her own words, had a wonderful childhood. In high school, she played basketball and saxophone. When she finished high school, she continued her education at the University of Iowa and was a lifelong Hawkeye fan. She graduated magna cum laude, in the top 10 percent of her class, and with a Phi Beta Kappa key. She majored in English and went to Glidden, Iowa, to teach high school. She taught for two years in Glidden, and during that time she took flying lessons with the goal of joining one of the women's air force groups. Margaret owned her own car, which was pretty much unheard of back then, and she enjoyed the freedom to go where she wanted; she was quite independent.
After two years of teaching in Glidden, she was recruited to teach in Pomeroy by the superintendent of the Pomeroy schools, who was in Iowa visiting relatives. Margaret was recommended to him and he subsequently contacted her. She decided to take the opportunity and came to Pomeroy in August of 1945. Margaret and her mother drove across the country to Pomeroy on their own.
In the spring of 1946, Margaret and three of her friends drove from Pomeroy over to the coast, where they drove south on Highway 101 to San Francisco. They then cut across country to Iowa. Margaret loved telling stories of that trip and how much fun it was to share it with her friends. When she got to Iowa, Margaret announced to her parents that she was marrying Wilbur Wolf in September. So they got busy planning a wedding. Wilbur took a train east in September and on Sept. 28, 1946, Margaret and Wilbur married. After the wedding, Wilbur got to fly in an airplane for the first time when Margaret's flying instructor volunteered to fly the couple to Des Moines, Iowa, for a few days honeymoon before packing up and heading to Washington to begin their 60-year marriage.
Margaret and Wilbur raised seven children in Peola and Pomeroy. Summers were spent on the farm in Peola and when school was about to begin, the family packed up and moved to town, where she taught high school English for many years before she took over the library to finish her career. She loved working in the library as she had a lifelong love of books and reading. Margaret was an active community member as well. She was one of many community members who advocated for a Garfield County museum; once the museum was complete, she began volunteering and continued that for as long as she was capable. She was also a member of the Garfield County Historical Society, Daughters of the Pioneers, Evergreen Home Ec. Club, Holy Rosary Altar Society, PEO FN and probably others.
After Wilbur died, Margaret continued to live in the family home in Pomeroy for as long as she could, then she moved to Preferred Care in Clarkston Heights and lived there for her final years. She passed peacefully on Tuesday, Nov. 1, 2016. She is survived by all seven of her children, their spouses, grandchildren and great-grandchildren.
They are Linda and Dick Bartels and their children: Rick Bartels and Grace Leaf, and Ben; Brian Bartels and his children, Brandon, Evan, Jayson and Kiersten; and Deron and Ryan Bartels; Steve and Michelle (Fitzsimmons) Wolf and their children: Chris and Kimi Wolf, their children Ryan and Alyssa; and Brooke Wolf; Janice and Gary Short and their children: Rebecca and Chad Brewer, their children, Victoria, Alexander and Elijah; Rachael Short; her children, Duncan and Tyrza Lamma; Barbara and Tim Fournier and their children: Shawn and Lana Fournier, and Dane: Tim and Kim Fournier, their children, Kendra, Victoria and Macie; Tony and Jackei Fournier, their children Isabel and Mia Margaret; Todd and Erin Fournier, their children Bradlee, Chloe, and Landon; Dorothy Wolf; Dan and Lynelle (Squires) Wolf and their children; Kelsie and Adrian Washington, their children, Sylvie, Ari and Isley; Danielle Wolf and Dennis Wagner, and their son Hudson; and Derek and Randi Wolf, their children, Blake, Rubi and Penny; David Wolf and his children: Jessica and Matt Ingersoll; and Melinda Wolf and Ryan Lipp, and their children, Ayla and Leah.
She is also survived by her two brothers, Don Buck in State Center, Iowa, and Bob Buck in California, as well as numerous nieces, nephews, cousins, etc.
Margaret's family want to thank the staff at Preferred Care for the personal, loving care they gave her. Special thanks to Mary Ann Garges and Melinda Fleming, who went above and beyond at the end. They are special.
A Funeral Mass was said at Holy Rosary Catholic Church, Pomeroy, on November 12, 2016. Memorial donations can be made to either Holy Rosary Catholic Church in Pomeroy or to the Garfield County Museum.
(Information courtesy of Merchant Memorial Group.)
Richard Hill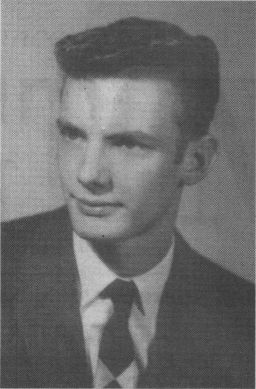 Richard Ellis Hill, 74, passed away Friday, October 21,2016, at Santiam Memorial Hospital in Stayton, Oregon.
He leaves his wife of 52 years, Renate; his sons, Mark and Matt "Tia" and Tia's wife, Donna; his daughter, Stephanie; his brother Roger; five grandchildren; Celina, William, Taylor, Alexis, Ryan, Joshua and many close friends.
Born and raised in Pomeroy, the son of Clarence and Helen Hill, he moved to Shaw in 1978.
In his early years, Richard worked on the family farm raising wheat, milking cows and enjoying life. After graduating from Pomeroy High School in 1960, he entered the Army as a mechanic and was stationed in Hardheim, Germany, where he met his wife Renate. They were married in 1965.
Richard was a role model husband, father and grandfather who always put his family first.
Richard has a passion for cars that has been passed down to his sons and grandson. His favorite car was a '55 Pontiac.
Barbara Gray
Barbara E. Gray, 79, died October 18, 2016, in Vancouver, Washington. Barbara was bom October 6th, 1937 in Pomeroy to Edmund E. and Inez Watson Gray.
Having been born with severe physical limitations Barbara made the most of her life and was an amazing person. She played hard as a child and worked hard as an adult within the jobs developed for the physically and or mentally challenged. She was especially proud of her graduation from High School. She also learned to sew and produced some wonderful projects.
Before her passing, Barbara lived in Natalia's Adult Care facility, where she was loved by all who lived and worked there. As her family, we were so happy for the care she received there. She attended an adult day center 4 days a week, and she was able to do crafts and take part in music therapy there. Barbara had lived in the Seattle area for many years before moving to Vancouver.
Barbara is survived by her brother Edmond A. Gray (Sherry); her sisters, Cora Wohlsein (Art), Dorothy Clawson (Michael), Linda Lowe (Roger) and Christina Brown, as well as special cousin Nelson DePartee and numerous cousins, and an uncle, Lyle Watson. She loved to tease and joke with Michael. She was preceded in death by her mother, father, stepmother Mary and a brother, Walter E. Gray. There was a graveside service for Barbara at the Pomeroy Cemetery.

Edward Huss
Edward Huss, 77, of Pomeroy, died Monday, October 17, 2016, at the Garfield County Hospital. Richardson-Brown Funeral Home of Pomeroy is in charge of arrangements.
Patricia Lee (Appleford) Thornton of Anatone and Asotin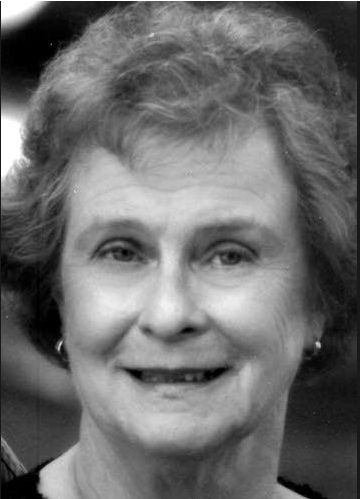 Patricia Lee was born March 14, 1939, to R. Lee and Matilda (Hendrickson) Appleford at the old White's Hospital in Lewiston. Pat joined her three sisters, Elizabeth (Swantz), Harriet (Ennis) and Rachael (Gustafson) on the family cattle and wheat ranch near Anatone on Mill Creek, where she became the little boss lady.
Pat attended Anatone School through the second grade, when her dad's health moved them to Asotin. Pat enjoyed her town life, making many new friendships. She and several girlfriends formed an exclusive club they called the River Rats, keeping those friendships to this day.
Pat married Jim Thornton on Oct. 7, 1955. Together they raised four children and returned to work the family ranch in 1960. She began cooking at Tri-State Memorial Hospital in 1976 and retired in 2004.
Pat and Jim moved to Asotin in 1980. Age was no barrier for Pat. She made and kept many friendships with the young girls she worked with. She was always there for advice and comfort.
Pat enjoyed reading, planting flowers around her home, traveling and camping in the Minnie Winnie. She also enjoyed shopping. She always knew what gift to get for you. Christmas and birthdays were always made special. Pat was an excellent cook, and everyone had a favorite meal they can remember her making. She passed surrounded by her family on Wednesday, Sept. 28, 2016.
She is survived by her husband, Jim; daughters Carrie Calkins and Becky (Wayne) Heitstuman; son Kenny (Stacey) Thornton; sister Harriet (Bill) Ennis; brother-in-law Alex Swantz; 10 grandchildren; and nine great-grandchildren.
She was preceded in death by her parents, Lee and Matilda; her sisters, Rae and Beth; and her son, Tod.
A celebration of life will be held at 3 p.m. Friday (October 4) at Floch Hall at the Asotin County Fairgrounds. In lieu of flowers, the family asks that any donations be made to the Lewis-Clark Animal Shelter or the American Cancer Society.
Shirley Williamson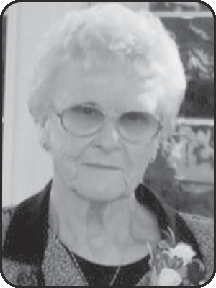 Shirley Williamson, 84, was reunited with the love of her life and husband of more than 50 years, Larry Williamson, in the house of our Lord on September 11, 2016.
Shirley was born the youngest of 5 girls to William and Iva Milliron on April 7, 1932, in Pomeroy. Her father worked for the railroad so her family moved often while she was growing up. They lived for a while in Pomeroy, Marengo, Walla Walla, and even homesteaded in the Tucannon for a while as a young girl. As a young adult Shirley lived in old Wallula.
It was while living there she was introduced to Larry Williamson on a blind date. They fell in love and six weeks and 2 days later were wed on August 12, 1950, in Wallula. They moved to the Tri-Cities, settling in Richland where they raised 3 children, their daughter, Pam Shelton (Ken Artz), son, Mike (Debbie) Williamson, and daughter, Teresa St. George. Shirley was a homemaker and took great pride in her family. Shirley and Larry spent many camping and fishing trips together with friends and family. Memories she always cherished. On spare weekends she liked going to yard sales, always looking for that special treasure she couldn't live without. She also truly enjoyed her beautiful yard and spent endless hours working in her many flower beds and gardens.
Shirley is preceded in death by her husband, parents, and sisters. She is survived by her three children, four grandchildren, and four great-grandchildren and her four legged companion, Tiny.
At Shirley's request there will be visitation Monday, September 19, 2016 from 5:00 p.m. to 7:00 p.m. at Einan's at Sunset in Richland (915 By Pass Hwy, Richland). A graveside service will be held on Tuesday, September 20 at Sunset Gardens in Richland at 11 a.m.
(Information courtesy of Einan's Funeral Home, Richland, Wash.)
Margaret Melquist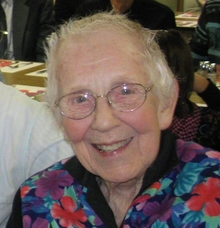 Margaret, aged 101, passed away on Sept 7, 2016, at Memory Manor in Pomeroy.
Margaret was born on March 25, 1915, to Harry R. Porter and Harriett Hasbrouck Porter in Vancouver, Washington. She graduated from Oregon State University in 1938.
Margaret married Ralph Donald Melquist on July 28, 1940. They lived in Tacoma where they had three children and were very involved at the Sixth Avenue Baptist Church. When the children were all in school Margaret taught at Lincoln High School for 21 years. She retired in 1977 but continued sewing almost every day and kept scrapbooks with photos and fabric swatches of the hundreds of quilts, banners and projects she so lovingly made for all of us.
Margaret is survived by her daughter Carla Heytvelt of Pomeroy and her daughter-in-law Miriam Melquist of Auburn, Washington, 12 wonderful grandchildren and 15 beautiful great grandchildren. She was preceded in death by her husband Ralph, daughter Mary Jane Nelson and her son Donald Porter Melquist.
Memorial services will be held at the First Christian Church in Pomeroy on Oct 15 at 11:00 am and in Tacoma Oct 21st at 2:00 pm at Mountain View Funeral Home.
Information courtesy of Merchant Memorial Group.
Richard "Rich" N. Cutler

Richard "Rich" N. Cutler passed away after a brief illness on August 23, 2016, at the Spokane Veteran's Home in Spokane.
Richard was born in Colfax to Lola and Howard Cutler on July 20, 1934. He was raised as a farm kid on the family ranch on the Palouse River near Endicott, Wash. He loved raising animals and was active in 4-H and FFA. Rich attended all 12 years of school in Endicott graduating from Endicott High School in 1952 where he played football.
Rich was stationed in Korea while serving in the US Army. After the military, he worked for a rancher in Pomeroy, demonstrated and sold pancake mix for Krusteaz in Seattle, worked on Eddie Bauer's jeep while employed at a gas station in Moses Lake, was a tool maker for North American Aviation building the B-70 in California, and worked at Union Iron Works in Spokane before returning home to Whitman County. He worked for Palouse Producers in Colfax for several years and retired from St. John Hardware in St. John after keeping farmers' equipment working in the fields for many harvests.
He served as the mayor of Endicott and retired from the St. John Volunteer Fire Department.
Rich is survived by a brother, Everett Cutler of Colfax; a sister, Shirley Cutler of Palmdale, Cal., his wife of 53 years, Francine Cutler of Endicott; and their children, Elizabeth (Rick) Lally of Valleyford, Wash., Rebecca (Joe) St. John of Tekoa, and Jeffrey (Sheri) Cutler of Broken Arrow, Okla., grandchildren: Erin Lally (Donovan Suko), Scott St. John (Janae) of Asotin, Brenna VanDalsen (Brandon) of Tekoa, Hannah Lally (Donnie Frazee) of New River, Ariz., and Brad Cutler of Bozeman, two great-grandchildren and numerous nieces. He is also survived by two children from a previous marriage, Connie Miller and David Cutler and their four children.
Richard enjoyed watching his children and grandchildren while they participated in various sports and activities. He loved to go fishing and camping with family and friends. Rich loved animals and was especially fond of anything with an engine and wheels. He was always ready with a helping hand for anyone who needed it. His family's favorite memories are of the gag gifts Richard liked to receive and give at Christmas. Rich enjoyed joking and laughing with his family and many friends who will greatly miss him.
A Memorial to celebrate Richard's life was held on August 30, 2016, at Trinity Lutheran church in Endicott, after a private burial at the Endicott Cemetary.
Memorials can be made to the Union Gospel Mission or the St. John - Endicott School Foundation.
(Information courtesy of Bruning Funeral Home of Colfax, Wash.)
Dorothe Newton

Dorothe Newton was born in Pomeroy, on June 19, 1919, to Matilda Weimer and Adam Rubenser.
She was one of three children, her brother and sister being Cecil and Bernice Rubenser.
Active in school basketball, musicals and tap dancing, she graduated from Pomeroy High School in 1938. She excelled in swimming and diving including the 20' high dive tower. She was a familiar figure at the local pool where she worked as a lifeguard to earn her season ticket. On a dare from her older brother she once swam the width of the Snake River near Lewiston. After that, she did it for fun. "Showing the world she could" became a lifelong habit.
In late 1943, she married Richard H. "Smokey" Newton in Glendale, Calif. 'Smokey' was in the Coast Guard during the war and they were stationed in San Francisco through VJ Day where she vividly remembered the overturned streetcars and general exultation and mayhem that ensued.
Dorothe and 'Smokey' produced two offspring, Michael, and his sister Robyn. After an eventful and interesting marriage, they parted ways in 1955.
Dorothe was a self sufficient and independent woman before there were many role models to follow. As the need presented itself, she simply made her way forward and was proud not to have been beholden to anyone, including the state. She enjoyed her years working at the Zink General Store, the Walla Walla Elk's Lodge and then, for more than two decades at the Walla Walla Country Club where she became a well-loved and highly skilled mixologist. Dorothe took as much pride in making a perfect martini as someone might have in painting a beautiful landscape.
She was a survivor. One of her greatest life challenges came with a massive case of Guillain-Barré Syndrome at age 44, accompanied by the doctor's ominous prognosis of 2 weeks left to live. She simply said "Well, I CAN'T die. I have my children." After almost a year in the hospital, she managed to stand, walk and eventually, to work again.
A second such challenge came at age 69. She was diagnosed with inoperable colon cancer that had spread throughout her body. The unanimous prognosis of "90 days to live," from two cancer centers, was rejected by Dorothe and following that lifelong habit, she "showed the world she could," and lived on for another healthy 28 years, much to the consternation of her doctors.
In later years, Dorothe became a member of the board of directors at the Walla Walla Senior Center where she was also an avid player of Bridge and always loved to bid a slam. Other later-in-life activities included Muddy Frogwater square dancers, the Happy Hoofer's tap group and being a participant in Senior Center aerobics. She also enjoyed her rose and vegetable garden.
Dorothe enjoyed her travels to Banff, Canada, New Zealand, Australia, China, the Bahamas, and Hawaii. While life sometimes required of Dorothe that she be tough as nails, her latent sweetness was never far away. While not much for organized religion, she did believe in God, and her heart was open to the Spirit. She passed quietly from this life, at peace in her own home, just "showing the world she could," one last time.
Dorothe was pre-deceased by her parents; and her dear brother, Cecil. She is survived by her son, Michael of Baker City, Ore.; her daughter, Robyn of Walla Walla; her sister, Bernice Novell (Donald) of Port Hueneme, Calif.; two grandchildren, several great-grandchildren, and two nephews and a niece.
At Dorothe's request there was no funeral. Memorial contributions can be made to Walla Walla Senior Center, 720 Sprague, Walla Walla WA 99362.
(Information courtesy of Herring-Groseclose Funeral Home, Walla Walla)
Gerald Van Ausdle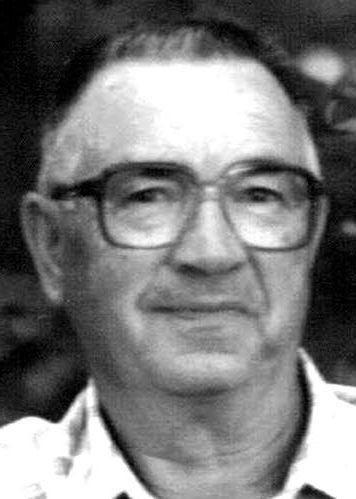 Gerald Leroy Van Ausdle, 92, passed away of congestive heart failure Sunday, Aug. 21, 2016, at Memory Manor Nursing Home in Pomeroy.
Gerald was born Dec. 9, 1923, to Oscar and Cleora Van Ausdle in Pomeroy. He was an only child, but you could never tell his mom he was spoiled.
Gerald was in the U.S. Navy two years, eight months and 27 days in World War II as a machinist 2nd class, maintaining the steam engine. He made $116 a week and said he saved up more money at that time than he ever did in his whole life. After returning back home, he went into the carpentry business with his dad, although he truly wanted to be a farmer. He is and was always a true farm boy at heart. In 1986, they sold the latest house he built in town to finally live on a few acres to farm, raise cattle and enjoy his horses.
In 1946, Gerald met a new, young school teacher who had come to town. Apparently, there was some competition, but he eventually won her heart and married Bonita Robinson on Nov. 22, 1947.
Gerald and Bonnie raised two sons and two daughters: Kim Van Ausdle, Joe (Sue) Van Ausdle and Chris Ankney, all of Pomeroy, and Carol (Mike) Whittaker of Clarkston. He also leaves behind eight grandchildren, Dana (Bryce) Newell, Dru (Brooke) Van Ausdle, Lara (Scott) Hagerman, Natalie (Scott) Urbiha, Ryan (Ronda) McGreevy, Hope (John) Carroll, Jacob Whittaker and Brielle (Brandon) Oswalt; 13 great-grandchildren, Ava and Layton Van Ausdle, Alex, Kitiara and Katrina Hagerman, Brooks, Chase, Kinsey and Kaycie Urbiha, Caitlin and Braden McGreevy, Elisabeth and Ben Carroll.
Gerald gave all of himself and more for the love and well being of his family. His family always came first. He was well known in the community for his humble and kind disposition. Gerald left his handprint on Garfield County, whether it was grain bins, houses, remodeling a kitchen or bathroom or as simple as repainting a white picket fence. Throughout Pomeroy and Garfield County, no matter what street or road you drive, you will find that Gerald has left his legacy. Gerald dedicated his life to living with a purpose, giving his best effort and being proud of the outcome.
He was preceded in death by his parents, Oscar and Cleora; his wife, Bonnie; sons-in-laws Bill McGreevy and Jack Ankney; and stepgrandson Jayson Ankney.
Memorials may be made in his name to the Pomeroy Ambulance Fund, care of Diane Koller, 3102 Kirby Mayview Road, Pomeroy, WA 99347; or Senior Round Table Nutrition Program, to be used in Garfield County, P.O. Box 23, Pomeroy, WA 99347.
Services were Friday, September 2, at Richardson Brown Funeral Home, 750 Columbia St., Pomeroy, followed by a lunch at the Episcopal Church at 710 High St.
(Information courtesy of Richardson Brown Funeral Home, Pomeroy, and Merchant Memorial Group.)
Johnny P. Custodio
Johnny P. Custodio, 70, of Pomeroy, died Saturday, Aug. 20, 2016, at St. Joseph Regional Medical Center in Lewiston. Mountain View Funeral Home in Lewiston is in charge of arrangements.
Erma "Jean" Greeley

Erma "Jean" Greeley was born in Pomeroy Washington on March 22, 1927 to Edward and Velma Young.
She graduated from Pomeroy High school where she was actively involved in drama, track, and was most notably a band drummer. She attended Northwest College in Seattle and later completed a bachelor's degree in counseling at Eastern Washington University in 1978, graduating with honors. In 1945, she met the love of her life Everett Greeley who was honorably discharged from the army, and they married August 9, 1947. They called Spokane their home for 67 years until earlier this year when they moved to the Sacramento area to be closer to their family.
She is survived by her husband Everett, daughter Camela Maier of Gold River, California, sister Betty Schumacher of Clarkston, in addition to 10 grandchildren and 8 great-grandchildren. She entered God's presence while in her home, surrounded by her loving family on August 17, ten days after suffering a massive stroke. She is preceded in death by two sons, Michael and Stephen.
A burial service was held August 24, at the Sacramento Valley National Cemetery in Dixon, California. Jean will be remembered for her graciousness and extension of love to those in need.
A memorial service in her honor was held September 24th, 2016, at the Valley Assembly of God Church in Spokane Valley.
Andy Saylor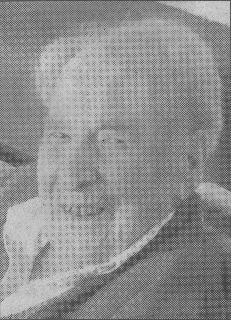 Samuel Andrew "Andy" Saylor died August 13, 2016, at home with his family around him at the age of 100. He was born August 6,1916, at Sunset, Washington to Lilburn Leland "Bill" Saylor and Julia Elizabeth Hilbert. He moved with his family from Sunset to Pomeroy while still a child. He graduated from Pomeroy High School in 1936 and was honored at the Pomeroy Pioneer Days for his 80th class reunion.
He married Norma Jean Sanford on May 11,1942, and they farmed at Hay for 37 years before retiring to Colfax. They later made their home in Walla Walla where they enjoyed many years of golfing.
He was preceded in death by his wife, Norma; a son, Tim; both parents and brothers Claude, Elwood, Wilbur, and sisters Carrie and Frances. He is survived by his sister Lillian Brody of Cheyenne, Wyo., daughter Rosemarie (Dick) Ames of Spokane Valley, grandson Shane (Jwanita) Ames, Spokane Valley, granddaughter Shannon (Travis) Billigmeier of Cheney and great grand­daughters Madison Billigmeier and Sidney Billigmeier plus nieces and nephews.
He enjoyed golfing into his 99th year before moving to Spokane to be near family. He thoroughly enjoyed his 100th birthday celebration with many of his nieces, nephews, and family friends. He was dearly loved and will be greatly missed.
Family graveside services will be held at a later date. Burial is in the Dayton Cemetery next to his wife and son.
(Information courtesy of Hennessey Funeral Home & Crematory, Spokane Valley)
Harriet Jackson Cummings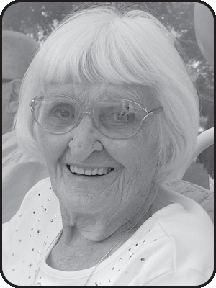 Harriet Jackson Cummings died August 4, 2016, at Kennewick. Harriet Jackson was born December 20, 1921, on the family ranch located at Dry Hollow southwest of Pomeroy, Garfield County, Washington. The daughter of Albert and Christine (Moran) Jackson, she joined a family of two sisters and one brother.
Harriet attended Jackson Country School and graduated from Pomeroy High School. She attended Cheney Normal School (Eastern Washington University) before her marriage to Harold William Keatts in February, 1941, in Pomeroy, Washington. Harriet had four children in this relationship which ended in divorce in 1949.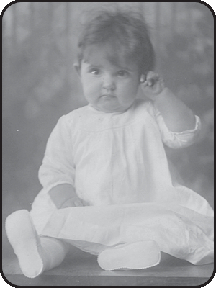 Harriet married Henry J. Cummings in September, 1951. They farmed briefly at Pomeroy before moving to Mesa to take up a farm in the Columbia Basin Irrigation Project. For twenty years Harriet helped farm, drove school bus, baked pies for a restaurant and became a dietician for North Franklin School District at Connell. She was an active person who enjoyed gardening, preservation of food, various mediums of art including oil painting, china painting, quilting, and making wedding cakes. She also made annual treks to Camp Wooten on the Tucannon River to cook for 4-H camp and other organizations. Harriet enjoyed picking huckleberries at Mt Adams and fishing. She moved to Kennewick with her husband in 1974 and helped build a new house, which became the family home for twenty years.
Harriet and her husband were active volunteers in the Tri-Cities for numerous organizations. They received the United Way Distinguished Volunteers of the Year in 1995. Harriet was a member of Kennewick Valley and Benton County Pomona Granges, Daughters of the American Revolution, Kennewick Hospital Auxiliary, Central United Protestant Church, and other social organizations. Harriet was preceded in death by her husband of 63 years, Henry Cummings, sons James Ray Keatts and Wesley James Keatts, sisters Helen Kimble and Hazel Jolley and brother Howard Jackson. She is survived by her sons, William (Karen) Keatts of Kennewick, and Robert (Linnea) Keatts of Walla Walla, eight grandchildren, 13 great grandchildren and three great great grandchildren, numerous nieces and nephews and an endless circle of friends.
At her request there was no funeral, but a memorial service will be announced at a later date. Contributions in her memory may be directed to a charitable organization of one's choice or to Tri-Cities United Way.
Mike "Mikie" Burke
Michael Leonard "Mikie" Burke, 28, of Pomeroy, passed away Friday, July 29, 2016.
Mikie was born Dec. 19, 1987, in Lewiston, to Doug and Coni Burke. He grew up and spent most of his life in Pomeroy. Mikie graduated from Pomeroy High School in 2006. He briefly lived in Spokane and in Portland, Ore.
Mikie has had various jobs working in construction and the grain industry. Most importantly, he tried getting his certified nursing assistant license to work with and take care of people. Mikie had a big heart for everyone and everything. He especially loved his nieces and nephews, Sammy, Jeremy, Isabel, Francis and Jamison. He would always take Francis out and teach him the ropes with his punching bag. Mikie loved anything boxing. He was training for an amateur fight this fall. He also really enjoyed baseball. He played all four years in high school.
He was preceded in death by his mother, Coni Burke, and grandparents Gloria and Jim Burke and Leonard and Agnes Herres.
He is survived by his dad, Doug Burke, and brothers Scott and Cory Burke.
Graveside services were August 5 at the Pomeroy Public Cemetery followed by a celebration of Mikie's life at the Pomeroy Golf Clubhouse.
(Shelvin) Jack Cash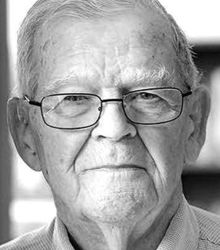 Jack Cash left us on Thursday, July 28, 2016. He was born July 21, 1926, in Shelley, Idaho, the son of Violet and Guy Cash.
Jack grew up on the pro rodeo circuit during the Depression years, traveling with his parents as far as New York City. He lived his childhood years in White Bird and graduated from Grangeville High School in 1944. He enlisted in the U.S. Navy and saw action in the Pacific Theater during the closing months of World War II. Post-war years found him in Nezperce, where he married Loretta Lux and raised his family for the next 35 years.
Jack was an engineer on the Nezperce railroad, and farmed and ranched on the Camas Prairie until moving to Pomeroy in 1984. He was an avid hunter and golfer and enjoyed worldwide travels with friends from Pomeroy, especially Mrs. Orleatha Gasseling.
He is survived by his brother, Guy Cash Jr. of St. George, Utah; a son, Jim Cash of Los Angeles; a daughter, Mariam Weill of Cocolalla, Idaho; as well as seven grandchildren and nine great-grandchildren. Jack was preceded in death by his wife, Loretta; and son Ron Cash of Nezperce.
Funeral services were held on Friday, August 5, 2016, at Holy Rosary Church in Pomeroy. A graveside service was Saturday afternoon, August 6, Saturday at Mount Calvary Cemetery in Nezperce.
Marilyn A. Bowles
Marilyn A. Bowles, 83, of Pomeroy, passed away Tuesday, July 26, 2016, at Garfield County Hospital. A memorial service will be held at 11:00 a.m. on Saturday, September 10, at the First Christian Church.
Marilyn was born on February 26, 1933. She was the daughter of William (Hauley) Huyette, who opened the Kozy Korner Cafe and Service Station in Pomeroy in 1950.
Memorials may be made in Marilyn's name to the Garfield County Food Bank.
Larry R. Bowles
Larry R. Bowles passed away Wednesday, July 20, 2016, at his home in Pomeroy. He was 63 years old.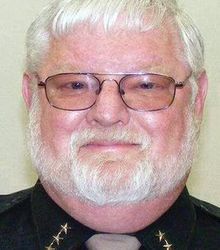 Larry was born to Virgil and Juyne Bowles of Pomeroy. He grew up in Garfield County on the family farm. He graduated from Pomeroy High School and attended Northwest Nazarene College.
Larry married his beloved wife, Susie, on March 18, 1978. They were married for 38 years. They have two girls, Heather and Erika.
Larry worked for the East Washingtonian as a printer and ad salesman prior to becoming a deputy for the city of Pomeroy Police Department. He then worked for the sheriff's department as a deputy and was promoted to undersheriff. Larry was Garfield County sheriff from 1993 to 2010, at which time he retired because of a job-related injury.
As a result of his love of music and dancing, he was well-known as the "Singing and Dancing Sheriff." He and Susie spent many weekends dancing with friends and taught country dance lessons for years. Larry was an avid outdoor sportsman. He loved hunting, fishing, camping, and four-wheeling with family and friends. He was always participating and/or leading and organizing numerous activities in Pomeroy and across the state demonstrating his love for the community and its people.
Larry was preceded in death by his mother, Juyne Bowles; grandmother Iva Hender; and grandfather Calvin Hender.
He is survived by his father, Virgil; brother Gary; and sisters Lori and Vickie and their families. The memorial was held at 1 p.m. Monday, July 25, at the Pomeroy Nazarene Church. Donations may be made in Larry's honor to the Make-A-Wish Foundation.
John B. Thornton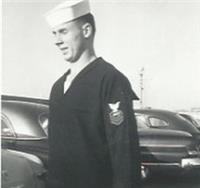 John B. Thornton was born in Springfield Ohio to Ruth and Chester Thornton on January 13, 1935 and went to be with our Lord & Father on July 11, 2016. He was known by his family and friends as "Bernie".
John is survived by his devoted loving wife Pamela Thornton and his sons John, Craig, Bret, and Rex Thornton, his sister Joanne Vaughn and 5 grandchildren and great grandchildren.
John was preceded in death by his son Jeff Thornton of Ohio.
John graduated from Pomeroy High School class of 1954 and attended Athens College in Ohio. He joined the Navy after he graduated High School in 1954 - 1958 and dedicated four years into the service. He fought for our freedom in the Lebanon War. He then joined the Army in 1959 - 1963 where he was stationed in Germany. In 1963 he enrolled in the University of St. Louis and graduated in the class of 1966 receiving his degree in Electrical Engineering .
John met his wife from England through a pen pal club in 1967. A year later John proposed to Pam by letter and went to England to meet her for the very first time. They were married February 2, 1968.
John continued to work as an electrician and started his family owned business locally known in Skagit Valley as Bernie's Electric which became Thornton Electric in the 80's. He taught three of his sons about his trade and they are now electricians.
A warm hearted man who loved to talk about his days in the service, his work and tell jokes and make others laugh. He will be greatly missed by all, but this isn't goodbye, it's see you later.
A memorial Service was held Thursday, July 21, 2016, in Mount Vernon, Washington.
Shirley Andersen

Shirley Louise (Elwood) Andersen left her earthly home for a heavenly one on July 1, 2016 with family at her side at Colonial Court (Spokane Valley). She was born in Del Piedra, Cal. to Andrew E. and Dorothy Elwood on June 16, 1929, and grew up on the family ranch in the foothills of the Sierras east of Fresno. She attended Reedley JC, Fresno State, and UC Davis becoming a teacher of Home Economics at several schools. Some favorite remembrances are driving cattle to the mountains with her father and brother in the spring and working summers at Sequoia National Park and Squaw Valley, California. Shirley married Richard Andersen on July 8, 1952.
Shirley was preceded in death by her husband, Richard (passed January 1, 2011), whom she has missed for five and a half years. They lived in Pomeroy for 50 years until Shirley moved closer to family in Spokane Valley at Colonial Court for the last two years. They are survived by sons: Brad (Colombe), Wayne (Patti), and Rick; grandsons Paul and Kris; granddaughter Becca (Bo).
They enjoyed travel by motorcycle and RV for many years after retiring and spent much time in support of the VFW and Auxiliary in Pomeroy. They also attended Pomeroy Christian Church.
Elizabeth Maynard Francisco Bergdahl
Elizabeth Maynard Francisco Bergdahl, a native of Washington State and long-time resident of Richland, Washington, died on June 9th, 2016, at Twin Falls, Idaho, where she had lived near her son Roger and daughter-in-law Susan since 2005. She was 103 years old. Betty was born on October 18, 1912, to Clifton Canfield Francisco and Adele Maynard Crane Francisco and grew up on her family's wheat and cattle ranch near Pomeroy with her brother Edward and three sisters Myra, Antoinette, and Rosemary.
In 1935 she was graduated from Washington State College as a dietician. She was a member of Mortar Board National College Senior Honor Society, Pi Beta Phi Sorority, and enjoyed an active student life. Betty was a traveler from an early age, crossing the USA by steam train when she was 12 years old. She continued to love travel throughout her life. After graduation from WSC, she worked in New York City and returned to the West by ship via the Panama Canal to California where she worked with Clark Gable as a secretary and at Metro Golden Meyer before moving back to Spokane.
Betty married fellow WSC student, Clyde R. Bergdahl in 1940, and they were married for 58 years until Clyde's death in 1998. They moved to Richland in 1943 when Clyde joined the war-time efforts at the Hanford Atomic Project. Richland was a burgeoning community of families from all over America, and here Betty's skills in organization and community building were valuable and contributed to the healthy growth of this vibrant expanding township. She was an active member of the Parent Teacher Association, became a willing Boy Scout and Brownie Leader, a committed member of the Community Concert Association, Richland Players, and Richland Light Opera. She was an active member of the Central United Protestant Church where she taught Sunday school; she and Clyde were tireless fund raisers, often coordinating the yearly Chili Nights and Spaghetti Suppers.
Betty was the Director of the C.U.P. Co-operative Pre-School for 15 years until she retired in 1978. She touched the hearts of so many children and their families and is remembered by them with deep love and respect. After her retirement, she volunteered as a telephone crisis support counselor for Contact Tele-ministries. Betty had many interests. She enjoyed her life on the Columbia River. She enjoyed swimming with her family and friends, Betty played with her Bridge Club for 50 years, and she was a keen vegetable and flower gardener and a skilful homemaker. She allowed her children great freedom and always encouraged their independence. Her children warmly remember the great camping and skiing trips that were a regular part of their family life.
Once Clyde and Betty retired, they continued to enjoy travelling the world. Even in her 80's Betty was climbing onto glaciers in Iceland and riding buses across Patagonia. She loved to ski and still rode the weekly ski bus to Mission Ridge until she was 85 years old. Betty was a friend to many people and enjoyed an active social life in Richland for over 60 years. She was a member of PEO Chapter FK, her Book Club, and the Merry Widows and, of course, her own dear neighborhood of friends on Gaillard Place and Hunt Avenue where she lived until she was 93 years old. Betty was drawn to the road of high adventure. She met life's challenges with the grit and determination of her pioneering heritage. She inspired both young and old with her willing attitude, her fitness and health, with her enthusiasm to be a ready participant in her own life. She was one of the "best sports" you could hope to meet. Betty was a devoted mother and a beloved grandmother and great-grandmother.
She is survived by her three sons, Crane Bergdahl, Robert Bergdahl, and Roger Bergdahl; and her daughter, Janet Elizabeth Bergdahl Poulsen; and their partners and families including many grandchildren and great-grandchildren.
There will not be services at this time. In lieu of flowers, contributions may be made to the charity of the donor's choice.
Joseph Henry Zellerhoff
Joseph Henry Zellerhoff, age 84, passed away Tuesday, June 7, 2016, at St. Joseph Regional Medical Center.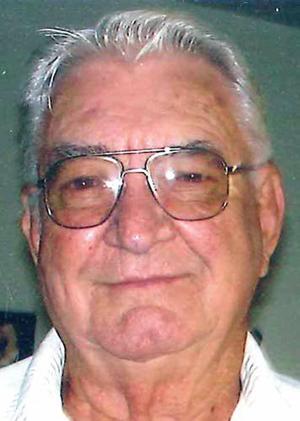 He was born May 7, 1932, at the family ranch on Rimrock Road, three miles south of Colton. His parents were Henry Jr. and Agnes Mary (Broemmeling) Zellerhoff. Surviving are his siblings, Jeanne Schrempp (Jerry), Patricia Grimm, Nettie Crane, Rita Moneymaker (Maurice), James Zellerhoff (Nancy); and brother-in-law Bob Carpenter.
He attended Guardian Angel Grade School and Colton High School. After school, he was drafted into the U.S. Army at Camp Roberts, Calif. He served as a staff sergeant from 1952 to 1954 and received the Korean Service Medal, Bronze Star, U.N. Service Medal and the National Defense Medal. His service was with the 19th Submarine Supply Company in Panmunjom, Korea.
He married Joanne Thomas and they had four children, Vance, Beki (Scott) McClain, Lori (Chris) Foster and Elaine. Joe and Joanne later divorced.
He married Mary Profitt; that marriage ended in divorce. He married Charlotte (Shuss) Clyde in 1982 and she passed away in 2009.
He worked at Potlatch Forests Inc. and the Pomeroy-Umatilla National Forest. He also owned and operated the Revere Hotel in Pomeroy with his wife, Joanne. He later returned to work at PFI in Lewiston until his retirement.
He belonged to the Lewiston All-Terrain Vehicle Club and had many friends and happy trails in the surrounding area. He was also a member of the Elks and Eagles lodges, and the Veterans of Foreign Wars.
He recently took a trip to Ireland with his companion, sweetheart and love of his life, Virginia Page.
Survivors include his companion, Virginia Page; daughters Beki (Scott) McClain and Lori (Chris) Foster; grandsons Jeffrey Towers, Michael Towers, Luke McClain, Leo Scales, Christopher Zellerhoff and Jacob Zellerhoff; four-and-a-half great-grandchildren; and many nieces and nephews. He is also survived by his two dogs, Jake and Winston.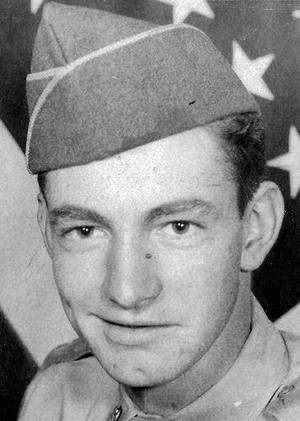 Preceding him in death were his parents; wife Charlotte; his siblings, Mary Carpenter, Rose Schrempp, Yvonne (Bonnie) Copeland-George and John Zellerhoff; his son, Vance; and infant daughter Elaine; his brothers-in-law, Vince Schrempp, Harry Copeland, Gene Burnett, David Crane and Dale Grimm.
Interment services were held at Malcom's Brower-Wann Funeral Home, Lewiston, with burial immediately following at Lewis-Clark Memorial Gardens. A reception will follow at the All Saints Catholic Church Social Hall, Lewiston.
The family suggests memorials be made to the Wounded Warrior Project or your favorite charity.
Mary Ann McKeirnan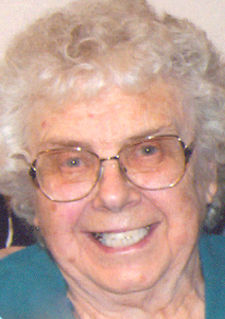 Mary Ann McKeirnan passed away June 6, 2016, in Pomeroy. She was born July 12, 1930, in Montgomery, Minn., to Frank and Mary (Janouch) Filipek. In 1952 she came to Pomeroy (God's Country, as she called it) to work as a secretary for Green Giant. She married Daniel J. McKeirnan on May 1, 1954. She was a precise and meticulous bookkeeper for the farm and home. She was a fabulous cook and extraordinary seamstress. Dan and Mary Ann were blessed with eight children. Her children and grandchildren were a source of great pride and joy.
Mary Ann was a member of the Holy Rosary Catholic Church and Altar Society, VFW Auxiliary and was a secretary for Lifeline for years. Through the years Mary Ann taught religious education and was a 4-H leader in addition to supporting her children by attending their many school and sporting events.
Mary Ann was preceded in death by her mother and father; her husband Dan of 44 years; daughter, Julie; brothers, Bobby, Lou and Gene; and sisters, Marlene and Aggie Richter. Mary Ann is survived by her daughters, Rose Mary (Stan) Gray, Teresa, Margaret, and Katy (Brian) Wood; her sons, Pat, Dan (Tammy) and Joe (Sharon); her sister, Evalyn Berg; brother, Jim Filipek; and 15 grandchildren, three great-grandchildren and numerous nieces and nephews.
Mary Ann will be remembered for her strong faith and beliefs, her unwavering love and pride in her family and her generosity in sharing her many creative talents with family and friends.
Memorial donations may be made to a charity of your choice. The Rosary was recited at 7 p.m. Friday, June 17, at Holy Rosary Church in Pomeroy. Mass of Christian burial was celebrated at 10 a.m. Saturday, June 18, at the church in Pomeroy.
Donald F. Fairbairn
Donald Fredrick Fairbairn was born on Sept. 4, 1931, in Aberdeen, Wash. He passed away on May 13, 2016, in Pomeroy following a brief illness.
He attended Aberdeen schools, was a champion swimmer and graduated in 1949 from Weatherwax High School.
He spent four years in the U.S. Navy as a submariner.
In 1952, he married Darlene Frick; she died in 1973. He married his wife Norma in 1975.
Donald was a history teacher and swim coach in Port Angeles for many years; later retiring to Pomeroy where he coached as well. He was an avid stamp collector.
He was preceded in death by his parents John "Bus" and Louise Fairbairn; his first wife Darlene; sister Billie McDonald and granddaughter Shay Youngblood. He is survived by his wife Norma; sons Bill Fairbairn and Mark Williams; daughters Linda Gonzalez and Adrienne Buchannen; sister Mary "Skooter" Scherieble; seven grandchildren, 20 great-grandchildren.
At his request, there were no services.
The family suggests memorial donations be made to the Pomeroy Swim Team at P.O. Box 950, Pomeroy, WA 99347.
Wesley James Keatts
Wesley James Keatts was born 14 June 1943 at Pomeroy, Washington; son of Harold W. and Harriet (Jackson). Keatts passed away May 13, 2016.

Wesley attended Pomeroy Elementary school through the third grade then moved to Mesa, Washington. He graduated from Connell High School and attended Columbia Basin College. Wesley always maintained a strong work ethic. He worked for farmers in the basin and near Pomeroy. He began a career with Boise Cascade mill at Wallula in 1968 and retired from the mill after 37 years.
In 1966 Wesley married Judy McKinney of Lewiston, Idaho. They had three children together. In 1986 he married Betty Goody at Pasco. Wesley was a craftsman, artist and shop putterer all of his life. He worked with wood, metal, stone, and leather. Wes created furniture, birdhouses, wooden rocking horses, belts, coat racks, garden sculptures, spear points, knives and arrowheads. Together, Wes and Betty created some of the best smoked sausage, pepper sticks and smoked salmon. He was a real Mr. Fix-it and true genius when it came to thinking up things to make for his family at Christmas time.
Wesley is survived by his wife Betty, three children; Becky (Jamie) Huminsky, Shauna Keatts, and Darin Keatts, step children; Craig (Barb) Goody, Dean (Judy) Goody, Bill (Sheila) Goody, Terry (Kay) Goody, Melinda (Chris) Pace, fourteen grandchildren, and three great grandchildren; two brothers, William (Karen) Keatts and Robert (Linnea) Keatts, and his mother Harriet (Jackson) Cummings. He was preceded in death by his father Harold William Keatts, brother James Ray Keatts and step father, Henry Cummings. Wes requested no funeral service be held.
Mary Helke
Mary Amelia Helke (Sitzberger) was born September 19, 1924. She married Pete Helke who passed away on February 14, 2016. They were married for 70 years.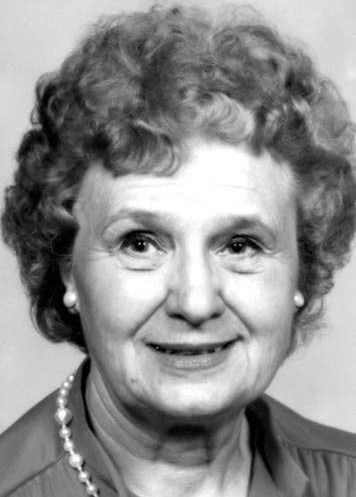 She worked side by side with her husband Pete at Pete's Pill Box in Spokane for many years while raising five children. They retired to Pomeroy in 1979.
She is survived by four children, Michael (Jeanne), Peter, Mary (Wayne) and Rose. She was preceded in death by a son, Steve.
In her last days of life she played her harmonicas. Because of her love of music she continued to play her harmonicas and sing while enjoying her sippy of Red Rose.
Services were held April 12, at Holy Rosary Church in Pomeroy.
(Information courtesy of Merchant Funeral Home, Clarkston.)