2008 Funeral Notices and Obituaries for Pomeroy Related People
---
Myrn Burlingame Davis
Myrn Burlingame Davis 96, of Tumwater, Washington, died Monday, November 17, 2008, at the Hampton Special Care Center, Tumwater. She is survived by her son, John B. Davis; and her grandchildren, Christina MacIndoe and Ian Davis; great grandsons, Sean MacIndoe and Tyler MacIndoe.
Myrn was born in Pomeroy. She attended Whitman College where she was a member of Alpha Gamma Delta sorority. Whitman was also where she met her husband of fifty-eight years, William Davis.
Myrn was a loving wife, a caring mother and grandmother, and a loyal friend. She lived out her Christian beliefs, caring for others in any way she could.
Services were held on November 21 at Westwood Baptist Church, Olympia
Gerrald (Jerry) Marion Stark, 1932-2008
Gerrald (Jerry) Marion Stark was born October 4, 1932, in Pomeroy, to Bert and Letha Stark. He died July 13, 2008, at St. Joseph's Hospital in Tacoma.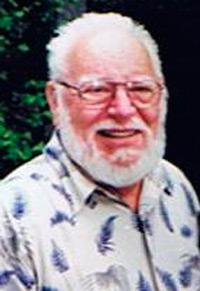 Jerry grew up in both Fairbanks and Pomeroy, traveling back and forth with his parents, along with his aunt and uncle, Grace and Jay Ogden.
He graduated from Pomeroy High School and served three years with the U.S. Marines. He worked at several different occupations, mainly as a shrimp fisherman, policeman and as a machine oiler at Tillamook Lumber Company.
He married Mary Ann (Barnes/Cooper) Stark Oct. 25, 1968, in Portland, and moved his family to Tillamook shortly thereafter. He and Mary Ann lived in Tillamook until 2004, when they began living in Tucson, Ariz., during the winters and spending summers as state park campground hosts throughout the Pacific Northwest.
During Jerry's years in Tillamook, he participated alongside Mary Ann with the Tillamook County Ambassadors group. He was knighted by the Portland Royal Rosarians in 1995. He was a constant help with both Mary Ann's catering business and during her tenure as executive director of the Tillamook Chamber of Commerce, always helping out wherever he was needed.
Jerry had a great love for his family and friends. He was an avid reader of many books, enjoyed fishing and woodworking. His sense of humor always shone through, even during his last months after struggling from a heart attack and stroke. He will be missed by his family, friends and his dog, Easy.
Jerry is survived by his wife, Mary Ann Stark, currently of Steilacoom, Washington; children, Tawny LaTourette of Beaverton, Tina Gates of Heyburn, Idaho, Dawn Brumfield of Steilacoom, and Dale Cooper of Tillamook; nine grandchildren, two great-grandchildren; his father, Bert Stark of Walla Walla; and one sister, Carole Slaybaugh of Pomeroy. He is also survived by Matthew Cooper (half brother to Dawn and Dale) and his two children.
A memorial service was held August 2, 2008, at the Elks picnic grounds in Tillamook with Father Ray Ferguson officiating. Contributions to purchase books may be made in Jerry's honor at the Tillamook, Oregon, County Library.
Francis Peter Waldher (1915-2008)
Francis Peter Waldher, 92, died Wednesday, July 2, 2008, at Garfield County Hospital.
Francis, the son of Peter and Mary Pierre Waldher, was born August 12, 1915, at the home ranch in Garfield County. He lived in Uniontown from 1916 until 1935. He attended St. Boniface Catholic School in Uniontown and graduated from Pomeroy High School.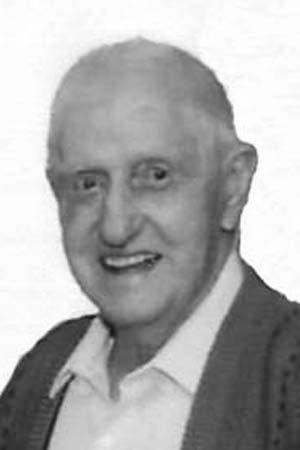 He married Elizabeth (Betty) J. Purcell on September 28, 1946.
He joined the Navy and served four years in the South Pacific Theater during World War II. He attained the rank of chief carpenter mate while in the Navy.
He and his brother Herman were engaged in the carpentry business for several years. During this time they remodeled many homes, constructed new homes and constructed Holy Rosary Catholic School in Pomeroy. He was an employee of Pomeroy Warehouse and Feed Co. until his retirement in 1980. He was also a member of the Pomeroy and Garfield County Volunteer Fire Department for 25 years.
He was a member of the Pomeroy Council of the Knights of Columbus for 72 years and the Luke E. Hart Assembly 4th degree Knights at Clarkston. He served in all offices in both organizations and was a former district deputy of District 8 of the Knights of Columbus. He was a charter member and a past president of the Eagles Lodge in Pomeroy.
His retirement years were filled with travel, rock hounding, sand painting and hours of volunteer work for neighbors, the community and the Catholic Church.
He is survived by his wife, Betty, at the family home in Pomeroy; a daughter, Mary Frances (Ron) Horn of Pasco; sons, Steven Randall (Lynne) Waldher of Edmonds, Washington, and Wayne Peter (Vicky) Waldher of Clarkston; two sisters, Agnes Herres of Colfax and Florence (Phil) Kraemer of Richland; and seven grandchildren, Eric Horn of Pullman, Travis (Tina) Waldher of Bremerton, Wash., Brent Waldher of Edmonds, Joseph (Janna) Waldher of Olympia, Laura (Rod) Visco of Spokane Valley, Douglas Waldher Boyer of Othello, and Emilea Waldher of Clarkston; great-grandchildren, Jaedynn and Devan Visco of Spokane Valley, Lothar and Nixie Waldher of Olympia, Peter and Nathan Waldher of Bremerton, Megan Horn of Pullman, Isabella and Josephine Kincheloe of Clarkston and Alyssa and Isaac Boyer. Also surviving are step-grandsons, Chad (Tina) Kincheloe of Colfax, Brad Kincheloe of Spokane and Dustin Kincheloe of Clarkston; and step-great-grandchildren, Jeremy, Dana and Riley Kincheloe of Colfax and Caleb Higgins of Walla Walla.
He was preceded in death by a grandson, Jason Horn; three brothers, Edward, Reinhard, and Herman; and six sisters, Margaret Mosman, Marian Eastman, Anita Vallandingham, Theresa, Dorothy and Louisa Waldher.
A rosary was recited and a Mass of Christian Burial was celebrated at Holy Rosary Catholic Church, Inurnment was at Holy Rosary Catholic Cemetery in Pomeroy.
Memorials may be sent to: Holy Rosary Catholic Church in care of Ann Heitstuman, 176 17th St., Pomeroy; Garfield County Museum in care of Muriel Bott, PO Box 366, Pomeroy; or to the charity of your choice.
Bruce Allen Adams
Bruce Allen Adams passed away on May 14, 2008, after a long struggle with heart disease and diabetes.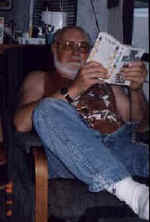 Bruce was born July 4, 1929, at the family homestead, near Gandy, Logan County, Nebraska, to William C. and Celeste B. Adams. He joined brother Samuel and Kyle and sister Thelma. Sister Doris (Mickey) came along a few years later. Dry land farming the Nebraska sand hills was not the best at the time he was born. In 1934 the family moved to Sutherland, Nebraska, to carry the U.S. Mail, farm, and thresh small grain. The farming operation later grew into a fairly large enterprise. In his lifetime he saw the end of horse and mule farming and the evolution of the mechanization of today. He loved to watch the modern farmers work the fields in Garfield County where he spent his last years. The area was very similar to the area he grew up, only with a lot more hills. He was a farm boy at heart.
Bruce enlisted in the U.S. Army in September, 1948. He received his basic training and advanced training at Fort Lewis, Washington, where he met George Lillihei. George brought him home to spend the weekend with his family and that is how he met the love of his life, Elsie. Bruce and Elsie were married on January 28, 1950. The Pacific Northwest became his home.
After jobs as a stableman and delivery person, he found work with the Boeing Airplane Company. Bruce and Elsie were among the early residents of Federal Way, Washington, where they lived for a number of years. At Boeing, he was trained in machining and tooling. During Boeing layoffs he worked for other aerospace companies in various parts of the country including Kansas, California, and Colorado. However, he spent most of his years of employment at the Boeing Company from which he was retired on January 1, 1985.
Following Elsie's retirement, Bruce and Elsie traveled throughout the United States as full time RV'ers for about 14 years. They traveled to Southern Arizona and California most winters until 2003. In 1999 Elsie and Bruce joined daughter Beverly and her husband John in Pomeroy. Bruce's skills in construction and management of people helped Beverly and John immensely in the renovation of the Hotel Revere. The hotel is now a National Register property.
Bruce was preceded in death by his parents, brother Samuel, first born infant daughter Bernice Ellen and grandson Lee Eric Brovold. He is survived by his wife Elsie, children Barbara Ann Adams, Carol Sue Brovold (Ross), Beverly Lynn Adams-Gordon (John), and Ronald Kyle Adams (Sawon). He enjoyed joking, fishing and boating with his 10 grandchildren and 14 great-grand children.
A Funeral Mass was held on Friday, May 23, at Holy Rosary Catholic Church, Pomeroy, followed by burial at the Holy Rosary Cemetery.
Memorials may be made to Tri-State Hospice Care (1221 Highland Ave, Clarkston WA 99403) or a charity of your choice.
Steven "Bud" Lueck (1954-2008)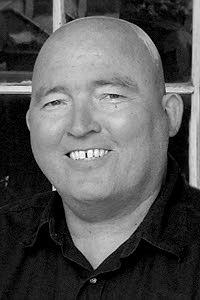 Steven (Bud) Lueck passed away Friday, April 4, 2008, after a year long struggle with cancer.
He was born April 24, 1954, to Larry and Lillian Lueck in Pomeroy and graduated from Pomeroy High School in 1973. He later attended Spokane Community College and received an associate art degree in police science and then married Coyzet (Cozy) Kimble, June 28 1975.
He was hired by the Washington State Patrol as a cadet and worked as a radio dispatcher at Chehalis, Washington. He graduated from the WSP academy in 1979 and then was transferred to Walla Walla in 1980, where he patrolled and was also a member of the WSP Bomb Squad for 20 years. In September 1999, he transferred to Pomeroy and later retired from the state patrol in September 2007.
Bud believed you shouldn't complain about something not getting done if you weren't helping get it done, so he always volunteered when he could. He served as president of the Washington State Snowmobile Association for several years and was president of the Eastgate Lions Club. He loved to snowmobile with family and friends, building projects, things that explode, and spending time with his family.
Bud also enjoyed being Santa Claus during the holidays and he would visit Pomeroy or Dayton unannounced and spread his holiday cheer as he went from business to business. Bud was also an auctioneer at area benefits.
His father, brother Mike Lueck and niece Kelly Lueck preceded him in death.
Survivors are his wife, Cozy, at home; two daughters and sons-in-law, Brandy and Pete Wigen, and Toni and Travis Grow; grandchildren, J.P. and Karly Rae Wigen; mother, Lillian; brothers Doug Lueck, Zack Lueck and Kevin Ferrell; and many nieces and nephews.
The family suggests memorials be made to the Washington State Patrol Memorial Foundation, P.O. Box 7544, Olympia, WA 98507; or the First Christian Church in Pomeroy, P.O. Box 699, Pomeroy, WA 99347.
A memorial service was held at the Church of the Nazarene, Pomeroy.