Pomeroy Welcomes the
Gem State Chapter of the
Hudson International Club
A contingent of Hudson enthusiasts from Washington State, Montana, and British Columbia visited Pomeroy on Saturday, April 12, 2003. They toured the Garfield County Museum and visited the Seeley Opera House and Castlemoyle Books in downtown Pomeroy's historic Hotel Revere. Following their visit to Pomeroy, the group ate at the Pataha Flour Mill.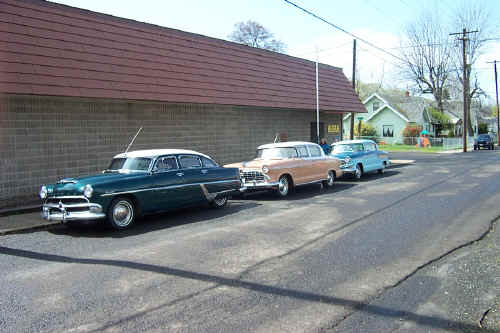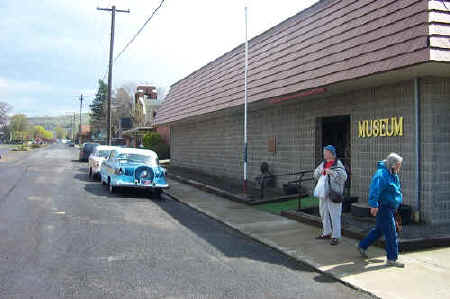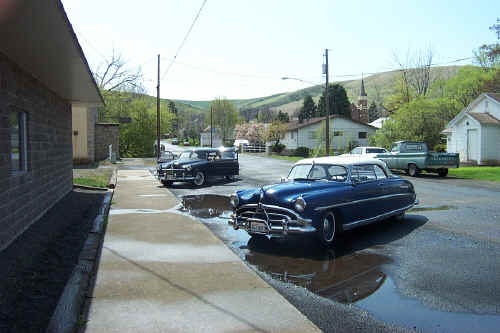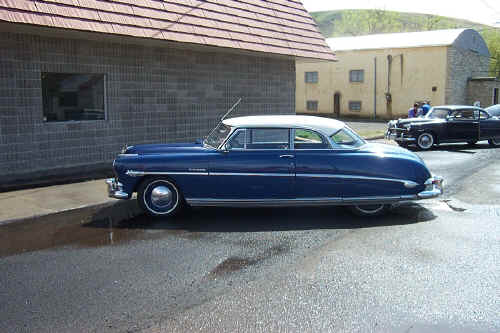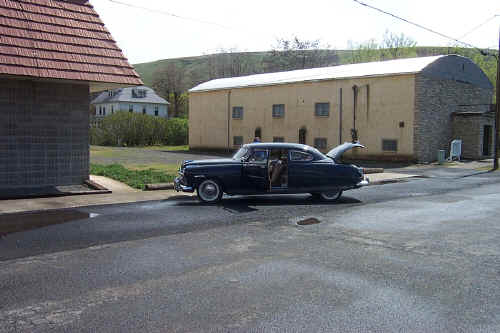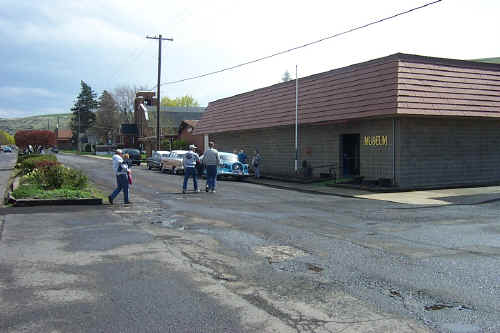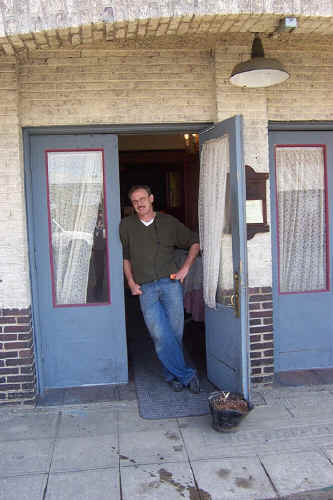 A smiling Zack Lueck, proprietor of the Seeley Opera House.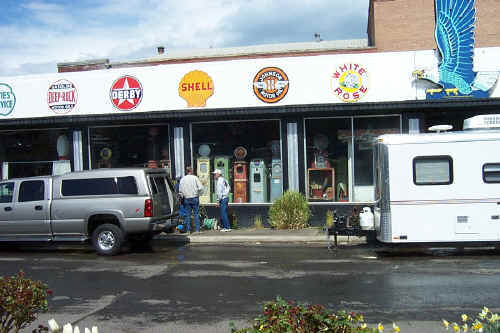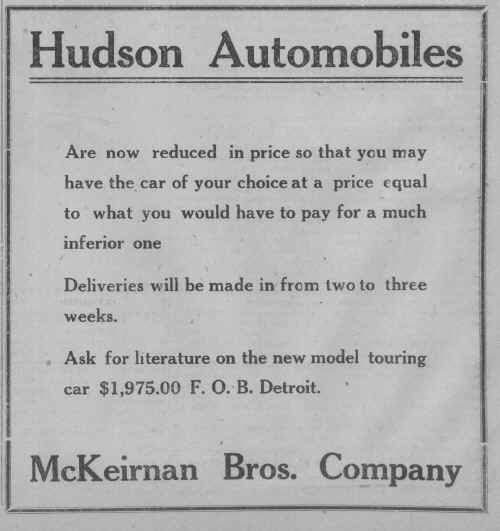 A newspaper advertisement from the Pomeroy East Washingtonian of May 3, 1919. This advertisement is from the collection of the Pomeroy Historical Committee.
Back to Historic Pomeroy