Historic District Downtown Building Inventory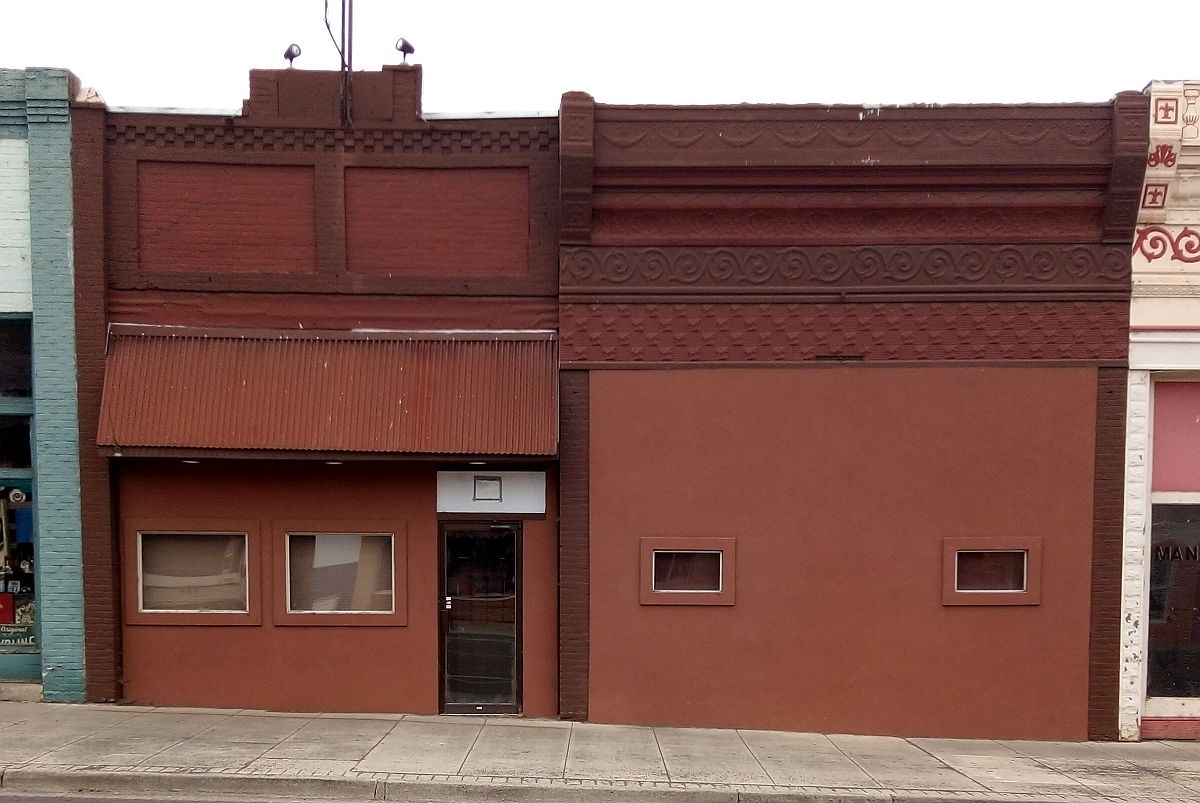 Hart and Ketchum Building (Site ID 31)
Current address: 870 Main Street
1953 address: 971 Main, phone #34
Classification: Historic Contributing
A.E. Ketchum erected the western building in 1904 for use as a harness shop (East Washingtonian, 23 July 1904). The east side was most likely constructed in 1906 by Dick Hart for use as a store (East Washingtonian, 13 January 1906). According to the 1908 and 1922 Sanbom Fire Insurance Maps, the structures housed Carithers Jewelry store in the east half and Briggs Brother's billiards parlor serving soft drinks in the west half. By 1930, the structure housed the billiards parlor on the west side and Pearson's grocery store on the east side.
Hill's Honda was located in the eastern half of this building from October, 1965, when the Koller Building burned until they closed in 1976.
The Up and Up Tavern occupied the western half of this space for decades under different owners. In 1979, Roy and Ellie Speer purchased the eastern half and turned it into a 'game room' with several pool tables. At the time of the historic nomination, McDonald's Family Restaurant occupied both buildings. During the early 2010's, the building was remodeled to serve as the Pomeroy Brew Pub. As of 2020, the restaurant space is vacant with the current owners apparently planning a pizza restaurant.
Description and much of the Cultural Data based on
research by Donovan & Associates
Carithers Jewelry Store
Up and Up Tavern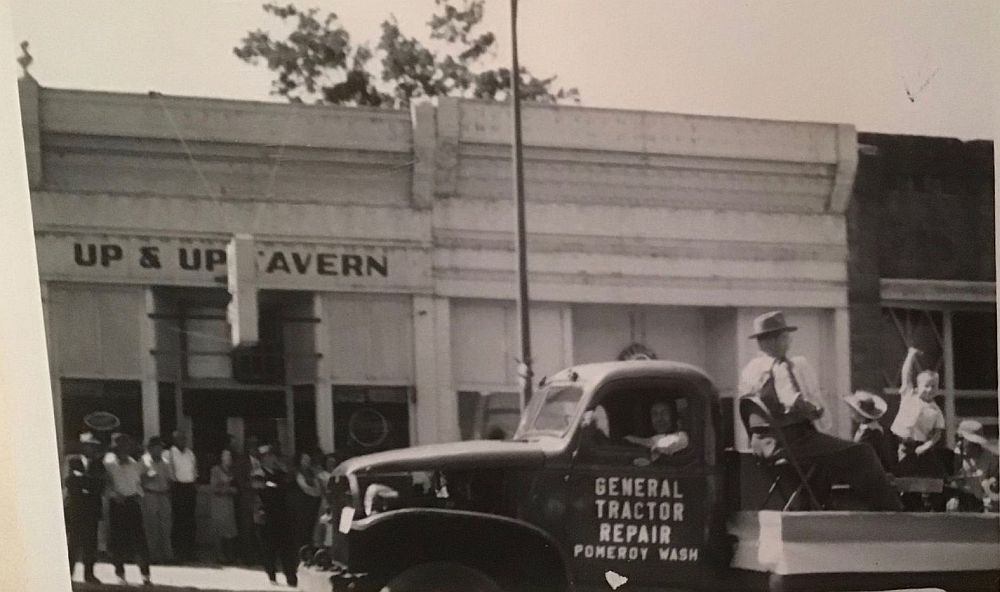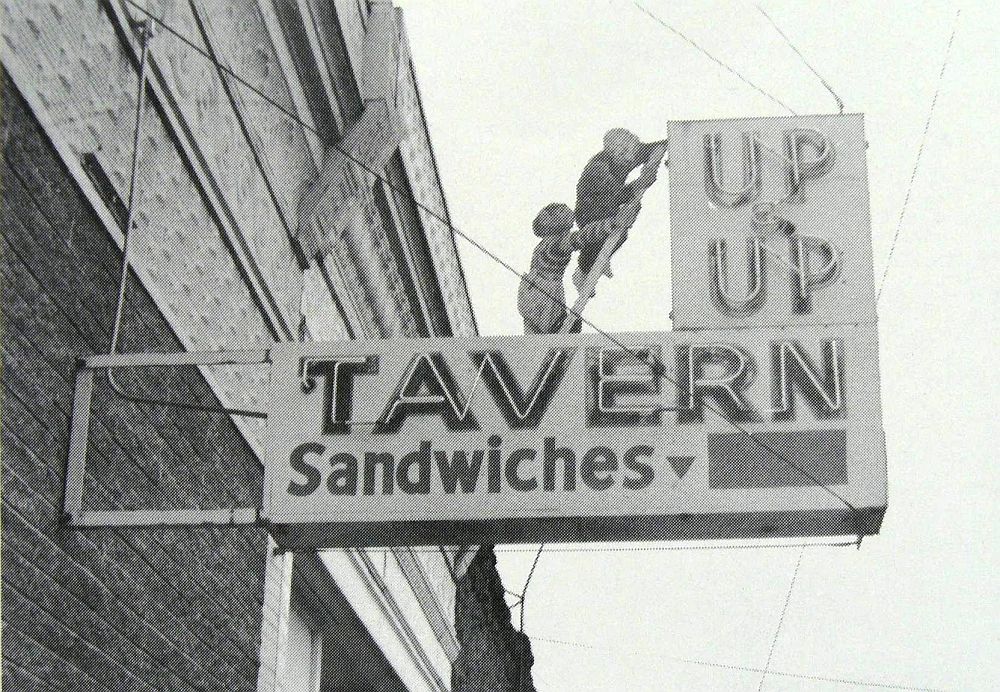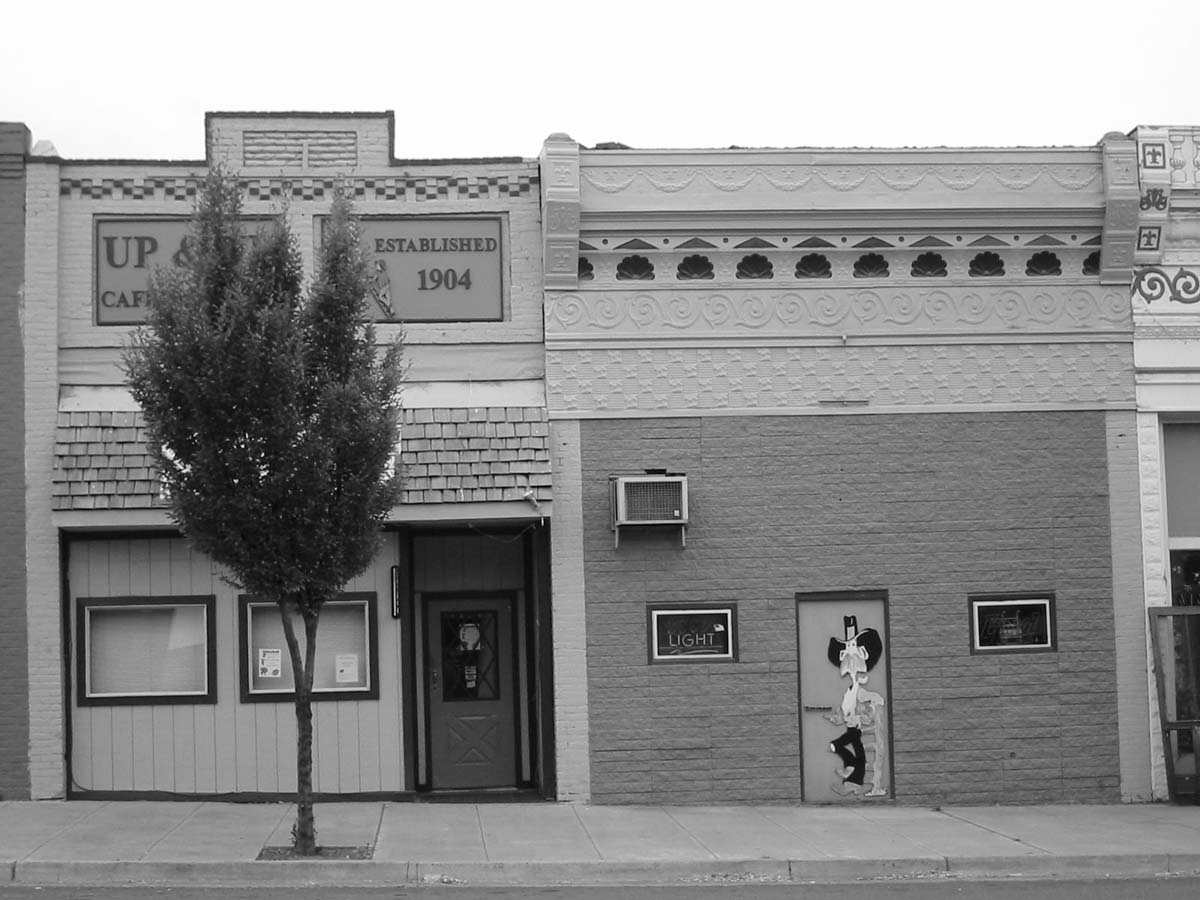 Hill's Honda
eastern half, 1965-1976
Hills Honda Closes
Hill''s Honda closed its doors to business as of Saturday, April 3, [1976] owner Roy Hill announced this week. The business remains in operation at this time at his home, to close out remaining stock.
Surprisingly, the fuel crisis was a reason for going out of business, Hill said. Afer an initial spurt of business at the beginning of the crisis, business has been falling off ever since, and became not enough to justify staying open. Hill will now be looking for other employment.
Hill's Honda opened in late 1964, west of the Revere Hotel. It was destroyed by a fire which started in the body shop next door and then in early 1965, Hill reopened in his present location, between the Up and Up Tavern and the body shop at 9th and Main.
For several years, Roy has operated one of the smallest Honda franchises in the country, and it was unusual in that it remained exclusively a Honda business, when he also sold snowmobiles and chain saws.
Owner of the building, L.T. Christopherson, has sold the building to Wilma Koller, who is expected to move her state liquor agency there in the near future.
-- East Washingtonian article from April 18, 1976.
Wandering Pomeroy's Main Street
This Web site has been financed by Castlemoyle Books and Gifts for the Pomeroy Historic Preservation Committee.
The Committee gratefully acknowledges donations of time, photographs, scans, and other
assistance from the Garfield County Museum and individual citizens of Pomeroy and Garfield County.

The Pomeroy Historic Preservation Committee
66 South 7th Street
Pomeroy WA 99347
Copyright © 2002-2022 John R. Gordon