Obituaries and Death Notices for 2022
Margaret Ann Killingsworth
Margaret Ann Killingsworth died February 24, 2022, at Lewiston Transitional Care of Cascadia.
Margaret was born to George and Lois VanBrocklin on Oct 13, 1927, at Leavenworth, Washington. While attending Washington State College in Pullman, she met her roomate's brother, John Killingsworth. They were married on June 28th, 1947, and took over farming operations from John's folks, Matt and Lucinda Killingsworth on Kirby Mayview Road. They had 2 daughters: RuthAnn (Smith) and Elaine (Fouty).
Margaret was active in several Pomeroy organizations and groups: Pomeroy United Methodist Church, Philomathean Home Ec Club, Philomathean Garden Club, and Grange. She actively participated in 4-H Club when her daughters were members. She was Garfield County Extension Aide for 10 years. Margaret spent many hours in the garden and sewing room. For several years she helped with Home Ec Club Fair Booth. She was appointed to the Hospital Board; she enjoyed it and learned a lot, but did not campaign for a second term.
Margaret was preceded in death by her parents, her husband of nearly 60 years John, and her younger brother, Roger. She is survived by her daughters RuthAnn Smith (Richard) and Elaine Fouty, a sister, Georgina King of Pea Ridge, Arkansas, and nieces and nephews.
No service will be held at this time. Margaret will be interred in Pomeroy City Cemetery. In lieu of flowers, donations may be made to Pomeroy United Methodist Church, c/o Wayne Fitzsimmons, 1566 Hwy 12 E, Pomeroy, WA 99347, Pomeroy Senior Center, PO Box 23, Pomeroy, WA 99347 or Garfield Co Ambulance Fund, PO Box 69, Pomeroy, WA 99347.
James D. Herin
James D. Herin, 80, of Pomeroy, 80, of Pomeroy, died Monday, Feb. 14, 2022, at Tri-State Memorial Hospital in Clarkston. Merchant Funeral Home of Clarkston is in charge of arrangements.
Robert Davis
Robert Davis, 67, of Pomeroy, died Sunday, Feb. 13, 2022, at Garfield County Hospital in Pomeroy. Richardson-Brown Funeral Home of Pomeroy is in charge of arrangements.
Emma Sue (Whittaker) Kelly
Sue Kelly left this earth for her eternal home Monday, Feb. 7, 2022.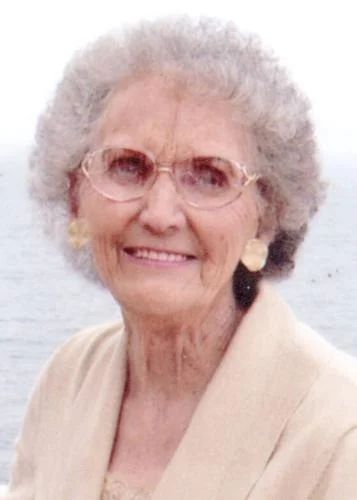 Emma Sue Whittaker was born to Clarence and Mary Whittaker on Aug. 24, 1934. She graduated from Lawrenceville Township High School in 1952. She played sports as a member of the GAA (Girls Athletic Association), sang in the choir and was a member of the Tomahawk School Paper. Sue married her high school sweetheart, Tom Kelly, on June 20, 1952, in Lawrenceville, Ill. They moved to Pomeroy in November 1960. Sue worked several different jobs and retired from the Garfield Memorial Hospital as a CNA in June 1997. Sue loved elderly people, so she continued to provide home health to several families in Pomeroy and also enjoyed providing childcare as well for families when needed.
Sue was a member of the Christian Church and attended the Pomeroy Christian Church for many years and then the Church of Christ when they moved to Royal Plaza in Lewiston in February, 2021.
She is survived by her husband, Tom; her children, Tom (Dort) Kelly, of Clarkston, Jon (Kelly) Kelly, of Pomeroy, and Tami (Mark) Morgan, of Richland; grandchildren Elijah, Rachael (Ernie), Michael (Larissa), Justin (Krista), Brooke and Dani Sue; great-grandchildren Jayden, Makayla, Aubree, Malaki, Lexis, Hoyt, Braxton, Jack, and Case. She is also survived by one brother, Neal Whittaker; sisters Marilyn Hawkins, Clarice Camuso, and Becky Glevenyak. She was preceded in death by her parents, one brother and two sisters.
Her family takes comfort in her life lived as a believer of Christ and that she peacefully passed away by the side of her groom of 69 years. A family graveside is planned for later. The family would like to thank the Royal Plaza staff for the care they provided Mom.
Memorials may be made to the Pomeroy Christian Church, PO Box 699, Pomeroy WA 99347 or the Pomeroy Food Bank, PO Box 15, Pomeroy, WA 99347.
Katherine "Kathy" Jo (Rimmelspacher) Carlson
Katherine "Kathy" Jo (Rimmelspacher) Carlson died peacefully in her home of natural causes on Friday, Feb. 4, 2022.
Kathy was born Sept. 3, 1951, in Clarkston to Ed and Della (Barlow) Rimmelspacher.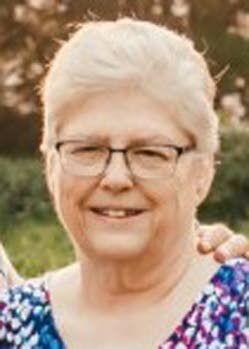 She was raised on the family farm and ranch in Peola and attended Holy Family School through the eighth grade. Kathy graduated from Clarkston High School in 1969. She later moved to Portland where she attended business school. After her program finished, she returned to Clarkston.
Kathy met the love of her life, Rick Carlson, at a dance club in Lewiston while in high school. They married on Dec. 11, 1971, at Holy Family Church, and were able to share 50 years of marriage.
Kathy made a positive impact on people throughout her life. She lived a life of service and love to others and was loved by many. Through her volunteerism with Holy Family Church and School, the Moose Club, the Eagles, the Foresters, Clarkston High School and many more, she was always generous with her time, her money and her spirit. She also planned many hot air balloon festivals.
Kathy began working at a young age on the family farm. She worked at the Arctic Circle during high school and later worked at a bank in Clarkston. She co-owned and managed a children's clothing store in Lewiston named Small World while her children were young. As her children got a little older, she taught music at Holy Family School. During that time, Kathy also attended Lewis-Clark State College, completing her degree in 1998. She also worked tirelessly supporting her husband with their work at RC Technologies.
Kathy enjoyed fishing with family and friends and loved hosting the fish fry of the day's catch. She was a committed contributor on the family farm, spending many hours, weekends and holidays helping with chores like branding, repairing fences, ear tagging, driving truck or chopping hay.
Kathy was preceded in death by her parents; uncle, John (Alvina) Rimmelspacher; and aunt, Sally (Dick) Floyd. She leaves behind her husband, Rick; sister Rose Schutte; three children, Christina (Al) Middleton, Alan (Ambure) Carlson and Alicia Vanderschuere (Michael); eight grandkids, Brianna Carlson, Emily Carlson, Adam Carlson, Sierra Middleton, Riley Middleton, Ella Vandershuere, Mia Vandershuere and Ali Vanderschuere; aunt Marie Rimmelspacher; sister-in-law Elaine (Kent) Dibble; brother-in-law Steve (Rita) Carlson; and many nieces, nephews and cousins. Many others count her as family.
In lieu of flowers, please consider donating to the scholarship fund being established in her name at Holy Family School, 1002 Chestnut St., Clarkston WA 99403. A memorial service is tentatively planned for June 24, 2022, at Holy Family Church.
Marie A. Ahlstrom
Marie A. Ahlstrom, 83, passed away Monday, January 31, 2022, in Clarkston.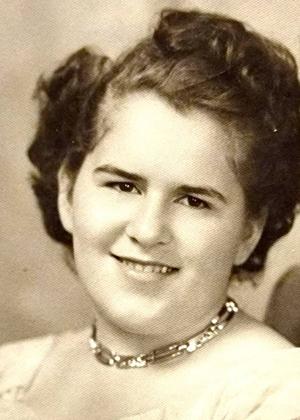 Marie was born March 11, 1938, in St. Joe, Idaho, to Robert and Willodene Creswell. Marie spent large portions of her life in Los Angeles, Slickpoo, Ruebens, Winchester, Lewiston, and Culdesac. She also lived in Pomeroy for her last 26 years. She raised children her whole life.
She is survived by her sister Carmelita Nedrow; her children Anita Witte, Lyla McCammon, David Crawford, Kristina Gillum, Jenette Spindler and Shannon Ahlstrom; her grandchildren, David, Brian, Theresa, Renee, Tristen, Robert, Danika, Stephanie, Testa, Cassandra, Ayla, Samuel, Kameryne, Hugh (Bucky), Skyler, Sidney, Shadow and Bryndahl; her great-grandchildren, Destiny, Kailee, David, Dakota, Shayla, Dylan, Stessani, Diamond, Marley, Donald (Junior), Meliodas, Anthony, Bryson, Branson, Serenity, Dexton, Sidney (Skeeto), Luis, Victorio, Zamira, Sakima, Terresa, Samuel, Fox, Cadence, Kinley, Alaina, Amanda, Krysten, Alijah, Brynley, Amelie, Jack and Garrett; and her great-great-grandchildren, Logan, John, Bailee, Zaiden, Oliver and Rosemarie Lynn.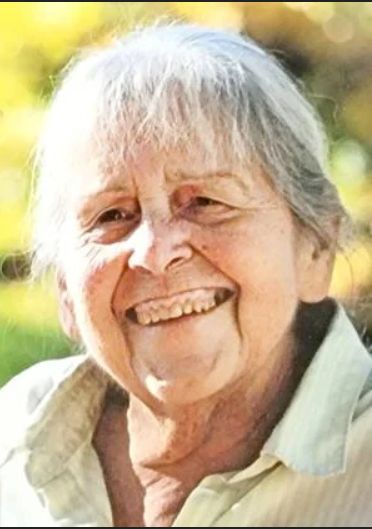 Marie was preceded in death by her parents, Robert and Willdodene Creswell; her brothers Robert, Paul, William and David Creswell; her son Paul Crawford and grandson Samuel Blair Crawford.
Marie was instrumental in the forming the LC Valley Foodbank in Lewiston, She did outsourcing, networking, referrals and as the director she facilitated an ongoing supply of USDA commodities to help families.
Throughout her life she enjoyed painting, sketching in color, writing, gardening, playing the piano, and playing board games and cards with her children, grandkids and many friends. She had a phenomenal imagination as a great storyteller. This always captured the full attention of everyone listening.
Marie authored a book that became published, titled "Whitehawk: Journey to Rasemore." She wrote several books that are entertaining and capturing of one's imagination on different age levels. Although most of her work was not published, the stories still captured the attention of many.
Marie's life was lived fully and on her terms. She had many friends considered to be like family. All of our prayers for her new-found freedom and wishes for a beautiful journey to the Kingdom of The Lord.
There will be a memorial at noon March 6 [2022] at the Elks Lodge in Lewiston, followed at 2:30 p.m. at Hells Gate State Park to release balloons followed by a potluck/picnic with a prayer to send her on her journey.
Peter Robert Ledgerwood
Pete Ledgerwood of Pomeroy died Tuesday, Jan. 25, 2022. He was 61.
Pete was born June 22, 1960, in Pomeroy, to Dick and Catherine Ledgerwood and was raised in Garfield County. He was a proud member of the Class of 1978 and had many friends and family in Garfield County.
Pete had open-heart surgery at 5 years old and was never expected to live a full and active life. He was very active on the ranch and participated in most sports and extracurricular activities. He was active in FFA and showed the Reserve Champion Steer his senior year at the Spokane Jr. Livestock Show.
Pete attended Spokane Community College and later worked at various jobs in Garfield County and surrounding areas, mostly for farmers or chemical companies. In 1987, he was working in Garfield County and was in a severe car accident while on his way home. Life was never the same for Pete. He was in a coma for some time before recovering enough to live on his own with some assistance. Pete worked at Rico's in Pullman as well as Orchard Lanes in Lewiston and many other odd jobs over those years.
His last years were spent at Memory Manor in Pomeroy, with the loving care of all the staff there. It was mentioned by many who knew him that he had a great smile and "sparkle" in those eyes.
Pete is survived by brothers Jim and Colleen Ledgerwood, Dan Ledgerwood, Sam and Sheree Ledgerwood, all of Pomeroy. Ed and Kerri Ledgerwood of Scottsdale, Arizona, and Pat and Terri Ledgerwood of Kaneohe, Hawaii; and sisters Phyllis Hess of Spokane and Martha Lanman of Dayton. He is also survived by numerous nephews and nieces, a benefit of a large family which he truly enjoyed.
He was preceded in death by his parents, Dick and Catherine Ledgerwood, Mary Ledgerwood (twin of Martha), Jay Brooks (husband of Martha), Bruce Lanman (husband of Martha), and Rick Hess (Husband of Phyllis).
A service for Pete will be held at 11 a.m. March 18 at the Holy Rosary Catholic Church, in Pomeroy. A reception will follow at the Catholic School Hall immediately following the service. Donations can be made to Memory Manor in Pete's name.
Hazel (Tefft) Crawford
Hazel M. Crawford, a lifelong resident of Pomeroy, passed away peacefully Friday, Jan. 21, 2022, from congestive heart failure.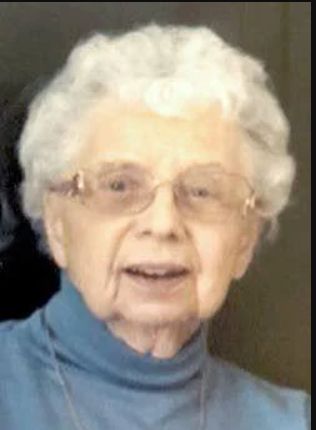 Hazel was born to Ansel and Nina Tefft in Pomeroy on April 4, 1930.
Hazel attended Pomeroy schools, graduating in 1948. She briefly attended Washington State University before coming back to Pomeroy and marrying the love of her life, Phil Crawford, on May 1, 1949. Hazel worked briefly outside of the home before the birth of her children and becoming a full-time homemaker and mother.
Hazel was very active in her community. She was a lifelong member of the Pomeroy United Methodist Church; she sang in the church choir and taught Sunday school. She was also a member of the United Methodist Women, Eastern Star, Rebecca Lodge, Golden Girls and the Red Hats. She held several offices in those organizations. She was very active in her daughters' activities, which included Job's Daughters and Campfire Girls. Hazel received the Setan Award, which is one of the highest awards in Campfire Girls.
Hazel was preceded in death by her parents and her older brother, Wesley Tefft.
She is survived by her loving husband of almost 73 years, Phil Crawford, of Pomeroy; daughters, Phyllis Sweeney, Kathleen Dung and Nancy Crawford; and grandchildren, Jim Sweeney, Aaron Sweeney, Jeremiah Dung, Adam Mauher and Katelyn Mauher. She is also survived by great-grandchildren, Devin Sweeney, Ali Schwanke, Lillian Dung, Maverick Liasjo and Elena Pemberton.
A celebration of Hazel's 91 years of life will be held at a later date.
In lieu of flowers, donations may be made to the Pomeroy United Methodist Church or the charity of your choice.