2015 Funeral Notices and Obituaries for Pomeroy Related People
Dave Geiger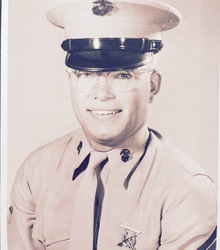 On Aug. 3, 2015, Lester David Geiger went to be with the Lord. He fought a good battle against cancer. He will be forever remembered as a hard-working and kind man. Just don't get him started on politics! He spent all but four years of his life in Pomeroy, while he was serving his country in the United States Marine Corps. He returned to Pomeroy to continue working the family farm. He later went into the mechanic and auto parts business. He retired a few years ago and enjoyed gardening, reading the paper, watching sports and taking road trips. He had several community projects he volunteered for and made generous donations to charities. He was a member of Holy Rosary Catholic Church and the Veterans of Foreign Wars.
He was preceded in death by his wife, Irene Geiger, and brother-in-law Peter Morse.
He is survived by his son and daughter, Buck and Jean Geiger; his brother, Rick (Sandy) Geiger; his sisters, Kathy Morse and Dwyla (Ed) Fruh; his stepson and stepdaughter, John Sorweide and Laura (Paul) Canter; and his grandchildren, Kara Sorweide, Carmen (Cody) Glasgow, Jessica (Josh) Cornwell, Jenna Canter, Kenny Sorweide and Mesa Friend; as well as several nieces and nephews.
A rosary was held on August 7, 2015, at Holy Rosary Catholic Church in Pomeroy and the funeral Mass wwas celebrated on Saturday, August 8, at the church.
(Information courtesy of Richardson-Brown (Merchant Memorial Group), Pomeroy, Wash.)
Ervin L. Bott
Erv passed away Thursday, July 23, from pneumonia and pulmonary emboli. He was born Aug. 6, 1937, to Earl and Irene (Keisecker) Bott in Barlett, Ore. He graduated from Pomeroy, then went on to study at Mohler Barber School. After graduation, he barbered in Warden and Tekoa. He then opened a barber shop in Pomeroy, where he barbered from 1960 to 1989, when he relocated and opened the Clarkston Barber Shop. After 56 years of barbering, Erv was diagnosed with cortical basal ganglionic degeneration disease, which forced him to retire.
In 1957, Erv married Muriel Dixon; together they had four children. They later divorced and he married Shirley VanDusen. He instantly became dad to three additional children.
Erv loved dancing with his wife, Shirley, and taking road trips together. He also loved the great outdoors, the annual hunting trips with his sons and raising his horses and mules. He learned to play the fiddle and was a member of the Old Time Fiddlers. As a barber, Erv knew no stranger, he had many friends and was a great historian. He could always tell you who was related to who and had limitless stories and jokes.
Erv was preceded in death by his father, Earl; his brother, Elvin; and a granddaughter, LaCretia.
He is survived by his wife, Shirley; his mother, Irene; seven children, 14 grandchildren and nine great-grandchildren: Jim and Krystye Bott, Alicia (son Landon), Ashton and Alex Arellano (children Aaidan, Aavary and Aandersan, due in September); Kenny and Cathy Bott, Riley, Ally and Brady; Eileen and Andy Sheppard, Zacchary and Annika (son Noah), Noah and Evie; Maria and Dan Helterline, Alexis and Taylor; Pam and Bob Kaschmitter, Chelsey and LadyByrd, Jenna and Sherrod (children Katara, Andre and Aniyah), two bonus grandsons, Meheret Feleke and Mamadou Mbodji; Rick and Mary VanDusen, Nick; Shelli Nicol, Holly (children Shelby and Tyler); brother Larry and Judy Bott; sister Elaine and Rex Brinkman.
A memorial service was geld Thursday, July , at Malcom's Brower-Wann Funeral Home.
Nancy Jean Herres
Nancy Jean Herres, age 66, passed away Sunday, June 7, 2015, in Pomeroy.
The daughter of Lloyd (Bill) and Mary Keller Evanson, she was born Jan. 31, 1949, in Pomeroy. She graduated from Pomeroy High School in 1967 and graduated from Florist Design School in Denver in 1968.
A lifelong resident of Pomeroy, she married Thomas Herres on April 15, 1972. Together they raised two beautiful children. Over the years Nancy had several jobs, whether it be cooking for the farm crew, acting as bookkeeper for the local hospital or working at the local flower shop. She was also a lifelong friend and employee of Pat and Carol Wernecke, owners of Pat and Carol's Food City in Pomeroy. Nancy was a 50-year member of Job's Daughters and the Order of Eastern Star and honored queen in May 1966.
Nancy had a special way of doing things. Everything she did, she did with style. She was an amazing cook and cake decorator. She was known far and wide for her amazing deviled eggs and thought nothing of putting together a batch of 10 dozen at a time. Nancy always had a batch of friendship bread proofing on the counter as well as a loaf ready for her next visitor. She loved to dance and laugh, but most of all, she loved to take care of her family.
Nancy is survived by her husband, Thomas Herres; her son, Reed Herres and Kristene Wood (daughter-in-law); daughter Marni Herres; her three grandchildren, Mason, Laynee and Kylee; her sisters, Billie Johnson of Spokane Valley, Wash., and Jenness Evanson; as well as her large, loving extended family.
She was preceded in death by her parents and two siblings, sister Marilyn Kimble and brother John Evanson.
Services were held June 12 at Holy Rosary Catholic Church in Pomeroy. Lunch followed at Holy Rosary Catholic School. In lieu of flowers, donations can be made to HUGS (Garfield County Hospital Auxiliary), 66 N. Sixth St., Pomeroy, WA 99347; or Tri-State Memorial Hospital Foundation, P.O. Box 636, Clarkston, WA 99403.
Nancy's final ride will be done in honor of how she embraced life: with style, cruising in her cherry-red Chevrolet HHR listening to Jimmy Buffett's "Margaritaville."
Dennis Reed Gillis
Dennis Reed Gillis, a long-time resident of Pomeroy, passed away on May 5, 2015.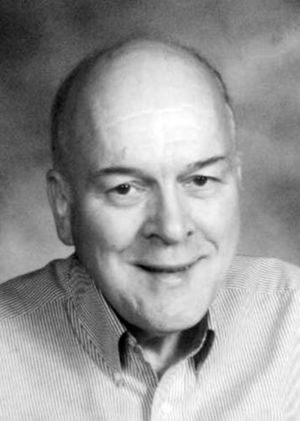 Dennis was born in Blackfoot, Idaho, in 1940. He was almost exactly 75 years old. He is survived by his devoted wife of 50 years, Judy, three children and one son-in-law, three grandchildren, three sisters, one brother and his mother of 97 years.
In remembering his youth, Dennis spoke of living in Idaho, Montana, Oregon, and Walla Walla. He would talk about giving his young siblings piggyback rides and loving to work at a movie theater, where he could watch movies for free. As a young adult, he served in the United States Army. While attending Washington State University, he became close friends with Paul Miller, through which he met his future wife.
Dennis was married to his loving wife, Judy, in 1965. He and his wife built their own house. They lived in Pomeroy for over 40 years, raising their children and participating in the community. Dennis worked at Pomeroy High School and enjoyed educating and counseling students in many subjects. He was an avid advocate for teaching and helping others learn about using computers. Dennis earned a Bachelor of Arts in Industrial Arts and a Master of Science in Vocational-Technical Education. He held emergency medical technician instructor certification, and passed the state Supreme Court requirements allowing him to become judge without being a lawyer.
Everyone who came in contact with Dennis saw he was a brilliant man with knowledge in many areas. He was always willing and able to help with challenges: be it technology, legal needs, medical needs or a household repair.
He had many close friends, who will miss him deeply, and were at his side, often, during good and difficult times.
Dennis was a member of the Pomeroy City Council and treasured the time he spent helping to improve the community. Dennis earned many awards for his skills in education and community work. He enjoyed spending time working at the school, working on the police reserve, gunsmithing, reading, watching science fiction movies, educating himself, working on Apple computers, building and repairing, helping others, attending church, chatting with his family and friends and playing with his grandchildren.
Dennis, Dad, Grandpa: caring, wise and brave; we will miss you so.
A funeral service was held at the Richardson-Brown Funeral Home in Pomeroy on May 13, 2015, followed by burial at the Pomeroy City Cemetery.
Memorial contributions may be made in Dennis' name to the Ankylosing Spondylitis, Parkinson's or Alzheimer's foundations; or Pomeroy United Methodist Church.
George Hattell
George Ralph Hattell passed away on April 17, 2015. He was a man well known to the Pomeroy and Spokane communities and loved by many people.
George or "Duke" was born in Bowbells, North Dakota on September 23, 1935. His family came to Spokane where he lived up until he was 14. He lived with Harry and Letha Curtis at Palouse, Washington and later moved to Pomeroy.
It was in Pomeroy that he met the love of his life Helen Diane Obenland in 1952. They were high school sweethearts and they married in 1956. George joined the Air Force in 1955 and served four years. He also served in the US Army for four years in the 1970s.
George attended Central Washington University from 1958 to 1962 studying to become a doctor. He wore a lot of different hats in his life. Pomeranians will well remember George for owning and operating the Owl Service Station on Main Street he purchased from Kenneth "Babe" Obenland in the 1960s. (The Owl was known as the Freedom Mart for a short time under different ownership, but George repurchased it and renamed it The Owl.)
Mr. Hattell served on the Pomeroy City Council from 1970 until 1997. In addition, he was an EMT with Jack Denny in Pomeroy from 1970-1976. In 2001, Mr. and Mrs. Hattell moved to Spokane and operated the Storaway Self Storage in Otis Orchards
George had a great life. He was loved by his family, always ready with a quick smile or a joke. He was the kind of guy, that once you met him, you felt like you had known him all your life. He was good and giving to others and understood the meaning of the phrase "do unto others."
George is survived by his wife Diane Hattell, his three children and spouses, Curt and Eileen Hattell, Tony and Michelle Hattell, Mary and Darren Mutch, five grandchildren, Allison Hattell, Jessica Hattell, George Hattell, Jack Hattell, and Miranda Mutch, his three sisters, Bette and her husband Len Bouge, Joann and her husband Joe Dawson and Donna and her husband Bob Carroll and numerous nieces and nephews.
Services were held at the Pomeroy Christian Church on May 18, 2015. Memorials should be made to the Boys Town or any other children's charities.
Rose Marie (Briggs) Lueck, 1938-2015
Rose Marie (Briggs) Lueck passed away March 4, 2015, in Fort Mohave, Arizona, after losing a battle with cancer. Rose was born in Pomeroy, August 20, 1939, to Seymour and Lela DePartee Briggs.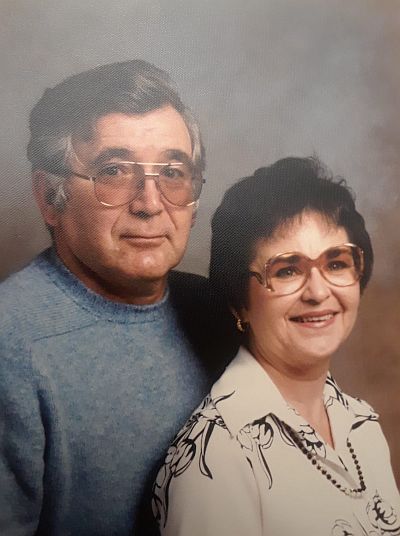 Rose married Dwaine Lueck in Spokane on October 20, 1957. During Dwaine's Naval career, Rose worked in several careers and raised their three children Renee, Connie, and Larry.
Rose and Dwaine enjoyed traveling and gambling and after retirement moved in 1994 to Laughlin, Nevada, to have secondary careers at the casinos.
Rose is survived by her husband Dwaine of 58 years; children Renee and Dave Collingham of Spokane; Connie and Brian Stolz of Chicxulub, Yucatan, Mexico; and Larry and Cathy Lueck of Lancaster, California. Grandchildren include Scott Niebel; Megan Mahnke; Stephanie Luibil; and Emily, Molly, and Jon Lueck. Great-grandchildren include Haden and Kellan Luibil and Elysium and Annora Mahnke. She was preceded in death by her parents and siblings.
Following the death of Dwaine in 2018, joint services for Dwaine and Rose were held at the Washington Veteran's Cemetery, Medical Lake, July 9, 2018.
Susan Gail Crabb McKinnick, 1950-2015
Susan Gail Crabb McKinnick, 64, passed away Sunday, Feb. 8, 2015, at her home in Tacoma.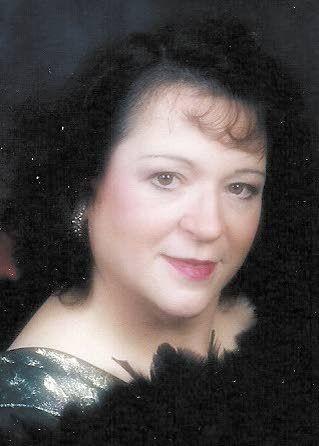 Susan was born March 1, 1950, in Pomeroy, a daughter of Sue Annis Peters and Kenneth John Crabb. She graduated from Pomeroy High School in 1968. In November 1973 she married Larry Measel, and they later divorced. She worked more than 40 years in the medical field as a unit secretary and renal technician. Susan had a lifelong passion for cooking and wildlife, especially watching and feeding the crows in her yard. She was involved in the performing arts as a prop mistress at the Tacoma Little Theatre, where she met her loving companion of 25 years, Ron Canzler. Susan was a very kind and gentle soul; she had a loving and generous heart and was always giving to others.
She was preceded in death by her father, Kenneth John Crabb; her stepfather, Paul E. Stump; and her grandparents, Mary and Noah Peters.
She leaves her loving memories to be cherished by her son, Jamie Aron Measel of Tacoma; granddaughter Brooke Rose Measel of Tacoma, the delight of Susan's life; her mother, Sue Annis Peters of Pomeroy; stepmother Margaret M. Crabb of Clarkston; sister Holly Schiffer of Clarkston; brother Steve (Cathy) Crabb of Spokane; and nephew and nieces, Jared, Gina and Gillian.
The family held a private interment preceding the memorial service held at the Pomeroy United Methodist Church.
In lieu of flowers, memorial contributions may be made to the charity of one's choice.
Juyne Bowles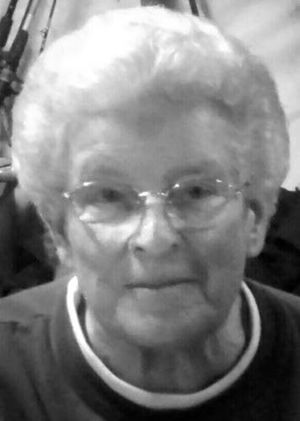 (Claudette) Juyne Bowles passed away Monday, March 16, 2015, in her home, at the age of 81. She was surrounded by her family and friends as she entered into her eternal place in the arms of her Lord and Savior.
Juyne was born Aug. 10, 1933, in Pomeroy. She graduated from Pomeroy High School in 1951. She worked at the Pomeroy Hotel Cafe in the early 1940s and in the late 1940s as a waitress for Shafer's Cafe. Juyne worked as a cook in the Pomeroy High School cafeteria in the early 1950s.
After Juyne married Virgil, she began teaching piano and organ and worked as an in-home caregiver to multiple residents of Garfield County. In 1965, Juyne began decorating cakes for all occasions. She is well-known throughout the county for her beautiful cakes and musical abilities. Juyne enjoyed playing the piano with the Bowles Family Quartet, and Virgil playing along on the guitar. The family has played for many church and community occasions over the years. She loved anything that would allow her to spend time with her family and friends. Juyne took up oil painting in the 1990s, and all her children have pictures that Juyne made especially for them hanging in their homes. Juyne loved mushrooming in the mountains and, more than anything, loved her fishing adventures with Virgil, especially the times she caught the most or the biggest fish.
Juyne was a member of the Pomeroy Church of the Nazarene for 45 years. She acted as the Sunday school treasurer, Sunday school teacher, juniors leader, Vacation Bible School coordinator, choir member and as the church pianist/organist. Juyne and her family have attended the Pomeroy Christian Church for the past 14 years, where she was the church organist/pianist and member of the Music Worship Team. Juyne has been active in her community her entire life.
She was a member of Veterans of Foreign Wars Post No. 2351, the Pomeroy Golden Girls, was a past Pomeroy Senior Center president, Pioneer Association president, Garden Club president, an active member of the Pomeroy Grain Growers Association, Garfield County Fair Art Department superintendent, 4-H leader, Blue Birds leader and Pomeroy Music Boosters president. Juyne and her husband Virgil have been honored many times throughout the years. They were nominated as the senior center Valentine's Day king and queen and were Pioneers of the Year.
Juyne was preceded in death by her mother, Iva Valentine Hender; father James Calvin Hender; and brother Alfred Frank Hender.
Juyne is survived by her loving husband of 63 years, Virgil Ray Bowles. They were married in Pomeroy, at the Pomeroy Church of the Nazarene, on June 17, 1951. She is also survived by children Larry (Sue) of Pomeroy, Vickie Bowles of Pasco, Gary (Patty) of Pomeroy and Lori (Kirk) of Liberty Lake, Wash.; grandchildren Heather Bowles, Erika Bowles, Heather Watson, Jonathon Bowles, Cody Bowles, Christine Bowles, Adam (Erica) Stallcop, Aaron (Kendra) Stallcop, Alyssa (Kris) Taylor, Amanda (David) Douglas, Kyia Douglas, Amanda Maples and Jordan Douglas; and great-grandchildren Emmerson Taylor and Hunter Bowles. Juyne is lovingly remembered by her sister, Betty Clary of Midland, Texas. She has numerous nieces and nephews who have relied on her over the years for support and prayers.
The memorial service was held at 11 a.m. March 30, 2015, at the Pomeroy Christian Chruch, 310 Eighth St., with Pastor Roger Pederson officiating. Memorial donations my be made to the Pomeroy Christian Church, P.O. Box 699, Pomeroy, WA 99347; or the Pomeroy Senior Center, P.O. Box 23, Pomeroy, WA 99347.