2013 Funeral Notices and Obituaries for Pomeroy Related People
Tifani Ann Klaveano
Tifani Ann Klaveano, age 43, passed away Thursday, Dec. 5, 2013, at her home in Coeur d'Alene.
Tifani was born March 30, 1970, in Colfax, the daughter of Butch and Cindy Klaveano of Pomeroy. Tifani grew up and attended school in Pomeroy, graduating from Pomeroy High School in 1989. Growing up in Pomeroy, Tifani was involved in many school activities including 4-H, FFA, basketball, volleyball and drill team.
Following high school, Tifani attended Spokane Community College to study culinary arts. She also attended Kinman Business School. Tifani worked at several different jobs during her life. She worked at Garfield County's Memory Manor, the Coeur d'Alene Resort, Berglund's Food City, the Qualchan Golf Course, and – because of her love for the elderly – her favorite job at the Legacy Nursing home. During her time in Coeur d'Alene, Tifani met her longtime companion, Tom Commeau; the two were together for more than 20 years.
Tifani is survived by her parents, Butch and Cindy Klaveano of Pomeroy; brother and sister-in-law Ryan and Kara Klaveano of Pullman; sister Katie Klaveano of Bothell, Wash.; longtime companion Tom Commeau of Coeur d'Alene; grandmother Kay Klaveano of South Jordan, Utah; nieces and nephews Sydney and Alec Klaveano, and Jordan, Ethan and Cameryn Isler. She is also survived by 20 Klaveano and Smith aunts and uncles and 19 first-cousins. She was preceded in death by her grandparents, Jackson and Doris Smith of St. John and Virgil and Marylee Klaveano of Thornton, Wash.
A Rosary was recited and the Mass of Christian burial wwas celebrated at Holy Rosary Catholic Church, where Tifani was baptized, received her first communion, and was confirmed. A family interment will precede the funeral Mass at 10 a.m. at Holy Rosary Catholic Cemetery. In lieu of flowers, the family suggests memorials be given to the Shriners Children's Hospital, the Garfield County Senior Center, Holy Rosary Catholic Church or the memorial of your choice.
Patrick Reed O'Shaughnessy (1935-2013)
Patrick Reed O'Shaughnessy, 78, died peacefully Friday, November 29, 2013, in Pomeroy. He was born June 19, 1935, in Winchester, the fifth child of William Albert O'Shaughnessy and Julia Dorothy Reed.
He graduated from Moses Lake High School in 1952 and served two years in the U.S. Army. In 1959, he received his bachelor of arts in business administration from Washington State College and passed the certified public accountant exam. In 1960, he received his master of arts from WSU. He worked as a CPA in San Francisco, Wallace, Idaho, and Ellensburg. In 1964, he became the first professor of business administration at what is now Central Washington University. He felt privileged to be able to build an accounting program and thoroughly enjoyed his students. When he retired after 35 years, an endowed professorship was created in his honor and funded by his former students and academic peers.
He had a CPA practice until 2013. He was a member of the Elks, Moose and Knights of Columbus, Rotary, Chamber of Commerce and Holy Rosary Parish. He loved sports, coached Little League baseball and chaired and ran in the Whiskey Dick Triathlon. As a scoutmaster he helped seven Scouts become Eagles. His hobbies included Cougar football, dancing, gardening, reading and his dogs.
He is survived by his wife of 54 years, Marilyn of Pomeroy; sons James, Kevin and Rory; daughters Maureen and Colleen; a host of grandchildren; one great-granddaughter; two brothers and a large extended family.
A Rosary was prayed and a Mass of Christian burial were celebrated atHoly Rosary Catholic Church in Pomeroy.
Barbara Jean Gingerich
Barbara Jean Gingerich, 84, lifelong resident of Garfield County, passed away Monday, October 7, 2013, at Garfield County Hospital, with her family at her bedside. She had been a resident of the long-term care facility for three years due to failing health.
Barbara was born on June 11, 1929, to Cecil J. and Phebe Malone Mast at the family farm on Falling Springs Road in Pomeroy. She attended country school through the eighth grade, then completed her education graduating from Pomeroy High School in 1947.
She met her husband, Wilbur Gingerich, while in high school, and they were married on Nov. 14, 1948. They started their farming career in Garfield County's Mayview area and lived there for 28 years. Their six children were all born there. The family moved back to Barbara's childhood home in the Falling Springs area in 1980. After 45 years of marriage Wilbur died suddenly in 1994.
She was a member of the United Methodist Church, Mayview Grange, Pomeroy FFA Alumni and the Pomeroy High School Booster Club. For many years she was the donations chairman for the ambulance fund.
She is survived by her six children and their spouses, Barbie (Larry) Anderson of Spokane, Ken (Sheila) Gingerich of Vancouver, Brent (Brenda) Gingerich of Colfax and Brad (Lisa) Gingerich, Kayleen (Gary) Bye and Bart (Anne) Gingerich, all of Pomeroy. Her brother, Vern (Norma) Mast of Kennewick and sister, Beverly Moser of Spokane, also survive. Barbara had many nieces and nephews along with 21 grandchildren and 14 great-grandchildren.
She was preceded in death by her husband and parents.
There was a public viewing of her body at the Richardson-Brown Funeral Home. followed by burial at the Pomeroy Cemetery. The memorial service is at noon at the funeral home with a lunch reception to follow at the Spinners Hall.
Memorial donations may be made to the Pomeroy FFA Alumni c/o of Joe Waldher, P.O. Box 141, Pomeroy, WA 99347; or the Pomeroy High School Booster Club c/o Gayla Bott, 58 North Meadow Creek, Pomeroy, WA 99347; or the charity of donor's choice.
Joan Kay Herres 1947-2013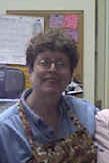 Joan Kay Herres was born June 11th, 1947 in Walla Walla, Washington, to John Peter Herres Sr. and Dorothy (Malone) Herres. Joan Kay passed away on October 2nd, 2013 with friends and family by her side. Joan Kay is survived by brother Frederic Herres, along with an aunt, uncle, nieces, nephews, and many cousins. She was preceded in death by her father, John P. Herres, Sr., her mother, Dorothy Herres, and her brother, John P. Herres Jr.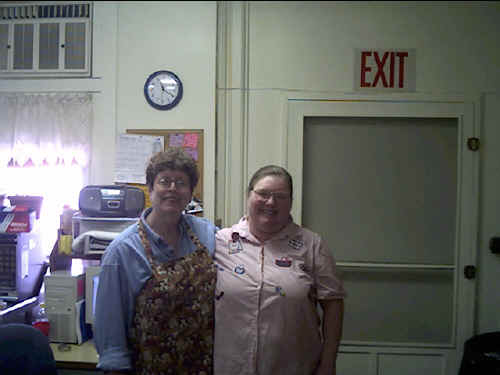 Joan Kay was raised in and lived in Pomeroy and Garfield County most of her life. She was graduated from Pomeroy High School in 1965 and attended Washington State University.
Joan Kay gave her life to others and thrived on helping those in her community. She taught the First Communion class for over twenty years and worked as the parish secretary at Holy Rosary Catholic Church for several years. She was a 4-H leader, worked in the craft and poultry divisions of the Garfield County Fair, and was a valued employee at Castlemoyle Books. She was also the neighborhood seamstress, and cared for the elderly as well as young adults. Joan Kay was a good, kindhearted servant of The Lord and she will be greatly missed.
A Rosary was recited on the evening of October 17th, 2013, and a Funeral Mass was celebrated on October 18th at Holy Rosary Catholic Church in Pomeroy.
Audrey Herres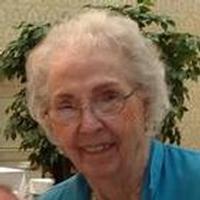 Audrey Beechinor Herres, 91, passed away on September 1, 2013, in Walla Walla at Wheatland Village. She was born in Walla Walla October 24, 1921, graduated St. Pat's High School and attended Washington State University. It was love at first sight when she met Ferd Herres of Pomeroy at the campus Newman Club. They were married July 12, 1942, in Walla Walla just as Ferd began service in World War II as a B--17 pilot. Their first year was spent moving to various military bases throughout the country for his training. They made many wonderful friendships during that time and maintained them throughout their lives.
Audrey's first love was people. Her home was always open to visitors for meals, 'hotel' stays and sharing stories. Hundreds of people - family, friends and business associates - were welcomed over the nearly 7 decades they maintained their home in Pomeroy. Audrey was actively involved in the development of their businesses - Farm & Home Supply, Ferd Herres Chevrolet and J.I. Case dealership. She was a committed member of the Altar Society of Holy Rosary Church.
She loved to dance and regretted that their busy work and family lives left little opportunity for them to kick up their heels as they had in their early years. She loved to play bridge, listen to music and loved children. On Halloween, she and Ferd delighted in inviting every trick-or-treater inside their home and kept a yearly log of who came.
The couple was passionate fans and supporters of WSU athletics and attended footballs games into their 80's. They loved to travel, taking many trips abroad, usually in groups related to their businesses. Audrey loved telling about the night she danced with Bob Hope.
But the greatest joy of her life was her grandchildren and great-grandchildren. She encouraged and delighted in the unique gifts of each one. Audrey is survived by her three children , Jerry (Libby) Herres, Carolyn Michael, and Virginia (Alan Abrams) Wise; seven grandchildren; and 6 1/2 great grandchildren. She was preceded in death by her husband, Ferd Herres, in 2010 and her grandson, Brad Burns in 1997. Also by her brothers, Bob and Bill Beechinor, and her sister, Frances Nelson.
Audrey's children wish to express their deepest gratitude to the skillful, deeply caring, loving and dependable caregivers from Angie's Angels, Res Care Home Care and Hospice of Walla Walla during her final years. Special thanks to Father Bob Turner, Mary Ann Reinhardt, Joan Kay Herres, Cindy Gregoire, and all who faithfully visited her.
A Rosary was recited September 5, 2013, at Herring-Groseclose Funeral Home in Walla Walla, WA. Her funeral mass was celebrated on September 6, 2013, at Holy Rosary Catholic Church in Pomeroy, WA. Memorials can be made to Hospice of Walla Walla, Garfield County Hospital Auxiliary, or a charity of the donor's choice.
Florine Ann Waldher, 1929-2013
After a long-fought battle with breast cancer, Florine Ann Waldher succumbed to the disease January 2, 2013, at her home in Pomeroy.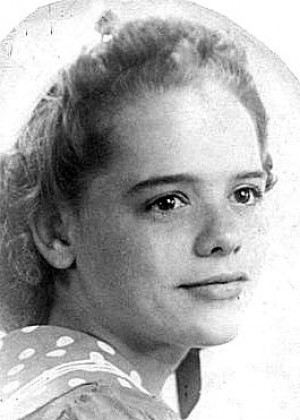 Florine was born February 1, 1929, to Charles Whitehead from Sweetwater, Texas, and Inez Copinger Mott from South Dakota.
She was the ninth of 14 siblings, raised and educated in Sioux City, Iowa. After graduating from high school she lived for a year with her oldest sister in Seattle. Upon returning to Sioux City, she met a young U.S. Air Force career officer, Harold A. Waldher, from Pomeroy, assigned to the local Air Force station. They were married July 4, 1949, beginning terribly hectic military duty assignments requiring 16 "pack up and move" family relocations over the next 20 years.
Their son, Terry, was born August 1, 1952, in Pomeroy, while Harold was at a remote radar site in Alaska. Florine later joined him in Anchorage, where daughter Debbie joined the family in 1953. From Alaska, they relocated to another radar site at Curlew, Washington, where daughter Michelle was born in 1955. After three years at Curlew and for the next 12 years, Harold's duty took the family on a whirlwind of assignments to Spokane, Montgomery, Boston, Kansas City, Omaha, and Colorado Springs, where daughter Inez joined the family in 1966. Harold retired from the Air Force in 1970. They settled in Kent, Washington, and for the next 23 years Florine enjoyed the calm, quiet life of a normal housewife without thoughts of how to begin the next move. By 1993, the kids had families of their own and she and Harold moved back to Pomeroy for good.
Despite the rigors of her nomadic family life, Florine was a devoted homemaker, and would not have it any other way. She dearly loved her family, her children, grandchildren and great-grandchildren. They were all the light of her life.
Florine is survived by her husband, Harold A. Waldher of Pomeroy; daughters, Deborah Cheek of Shoreline, Washington, Michelle Swensen of Renton, Washington, and Inez Cannon of Pomeroy; sisters, Esther Pomeroy of Omaha, and Karen Krueger of Canton, Michigan; nine grandchildren, Jason, Shawn, Sarah, Kristina, Kathryn, Skyler, Stephanie, Terry Jr., Chad and Launa; and 15 great-grandchildren. She was preceded in death by her parents, Charles Whitehead and Inez Mott Whitehead; son, Terrence A. Waldher; five brothers, Zane, Duane, Robert, Charles and Ted; and six sisters, Mona, Cally, Delores, Lita, Darlene and Inez.
A Memorial Mass was celebrated at Holy Rosary Catholic Church in Pomeroy. Inurnment followd at Holy Rosary Cemetery in the family plot.
Memorial donations may be made to Susan G. Komen for the cure of breast cancer or the charity of one's choice.