2017 Funeral Notices and Obituaries for Pomeroy Related People
William G. "Bill" McKay
Bill McKay passed away on December 13, 2017, at his home in Spokane.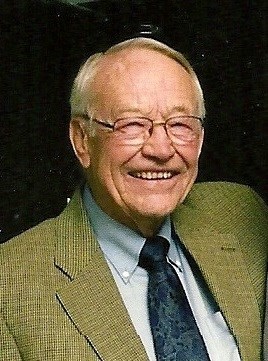 He was born on September 4, 1928 in Spokane to W. James "Jim" & Hilda McKay and grew up on the farm in Almira. He attended high school in Almira and graduated in 1946. Bill received his BS degree from WSU and then taught high school agriculture for 10 years in Pomeroy, where he was also an FFA advisor.
After teaching, he returned to the family farm in Almira, and in 1982, started McKay Seed Company. Bill was a member of Washington State crop improvement and was a Republican Party Delegate. Later, he served as Parliamentarian for the Lincoln County Republican Party. Bill enjoyed traveling, golfing, hunting, his dogs, making knives, agriculture and farming, and the outdoors.
Bill is survived by his wife Nancy, two children Mitchell (Ann) McKay, Daniel (Laura) McKay and three stepsons Scott (Rea) Lomas, Randy (Shelleen) Lomas, and James (Jane) Lomas along with 11 grandchildren and four great grandchildren as well as his sister Eileen Millikan and numerous nieces, nephews, and friends. He is preceded in death by his parents, wife Joyce McKay in 1990, grandson Warren McKay, three brothers Phillip, Robert, and David McKay, and a sister Doris Egbert.
Funeral Services were held on December 18, 2017, at the Almira Community Church with a graveside to follow at the Lafollette Cemetery.
Jimmie Nell (Norton) Brown
Jimmie Brown passed away on November 27, 2017, in Clarkston. She was born on October 1, 1927, in Stephens County, Texas.
She married Lawrence W. Brown of Pomeroy on January 26, 1946. He passed in 2000.
Sam Dixon, 1938-2017
Sam was born October 23, 1938, in Pomeroy, to J. Carl Dixon and Ruth L. Dixon, the second of four children. He passed away Thursday, Dec. 28, 2017, in Pomeroy.
Sam attended Holy Rosary grade school, Pomeroy High School and Washington State College.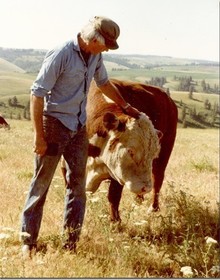 He married Glenda Platt in Pomeroy in 1957 and moved to the family ranch, where they raised cattle, wheat and three kids.
Past and present affiliations include Holy Rosary Catholic Church, Knights of Columbus, Phi Kappa Tau Fraternity, Eagles, Moose, Washington Cattlemen's Association, Cattle Producers of Washington and Washington Association of Wheat Growers.
Sam enjoyed Glenda, apple pie, raising cattle, fishing Bear Creek, family get-togethers, grandkids, chasing morels and huckleberries in the Blue Mountains, basketball, shooting pool and judging pies at the Garfield County Fair.
He is survived by loving wife Glenda; sons Pat (Donna) Dixon and Matt (Molly) Dixon; daughter Bridget and Tom Burgess; grandchildren Sara and Josh Olson, Ben and Ashley Dixon, Eric and Lindsay Dixon, Kyle and Emily Dixon, Rebecca and Aaron Shelton, and Brian Burgess; great-grandchildren Carson Dixon, Smith Dixon, Harper Dixon and Jace Dixon; a sister, Lynn Inglese, in San Francisco; and a brother, Joe Dixon of Pomeroy.
Sam was preceded in death by his parents; brother James R. Dixon; and brother-in-law Leon Platt.
A rosary was held December 30, 2017, at Holy Rosary Catholic Church in Pomeroy, followed by a Mass of Christian burial.
In lieu of flowers, please consider a donation to the Pomeroy Food Bank.
Deborah Jean Roe
Deborah Jean Roe, 65, of Pomeroy, died Friday, October 20, 2017, at her home in Pomeroy. There was a memorial at the First Christian Church in Pomeroy on November 11. Mountain View Funeral Home of Lewiston was in charge of arrangements.
Mary A. Schilling of Pomeroy
Mary A. Schilling, a lifetime resident of Pomeroy, passed away Monday, Oct. 16, 2017, at St. Joseph Regional Medical Center in Lewiston. She was 66.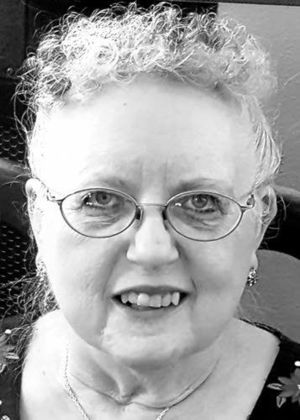 Mary was born Feb. 26, 1951, in Pomeroy, to Clarence A. and Cecilia (Schaefer) Schilling. She attended HolyRosary Catholic School through the eighth grade and graduated from Pomeroy High School in 1969. She earned anassociate degree from Spokane Community College in medical reception in 1971.
She worked as a medical receptionist for Dr. Shirley Richardson in Pomeroy from 1972 until Dr. Richardson retired. She then worked for the Farm Service Agency office for a few years, and then for Dr. Pakula in Lewiston until he retired. Her retirement followed shortly thereafter.
Mary attended Holy Rosary Catholic Church in Pomeroy, where she served as the organist. In recent years, she attended All Saints Catholic Church in Lewiston. She had a love of cooking and collected many cookbooks over the years. She also loved making chocolates. She was a very good bowler. She was an expert shopper, always finding exactly the right gift for each family member. Hers was a life of generous giving and she shared gifts and cards with her family and friends at every chance. She always found a way to brighten your day.
She is survived by brothers Phillip and Leonard Schilling; sister Phyllis Jardee; and close personal friend Jim Snelson. She was preceded in death by her parents and a brother, Charles Schilling.
Viewing was on October 19 at Merchant Funeral Home, Clarkston. The rosary was recited at on October 20, at All Saints Catholic Church, Lewiston, followed by Mass. Graveside services were held at the Pomeroy Cemetery.
Rodney Lee Kimble of Pomeroy
Rodney Lee Kimble died Saturday, Sept. 2, 2017, at age 88, in Pomeroy. He was born Aug. 9, 1929, in Pomeroy, to Jake and Edna Watson Kimble.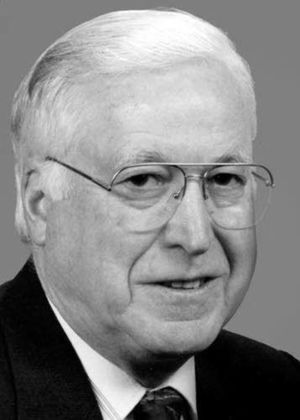 He attended Dry Hallow, Chard and Pataha Valley schools in his elementary years. He attended Pomeroy High School, where he represented the school in boxing for four years. After graduation, he went on to attend Washington State College, where he earned his associate degree in agriculture. He then served his country in the U.S. Army, 1950-52, stationed in Germany.
Upon returning to the states, he farmed the family place under his brother, Virgil Kimble. He married JoAnn Ruark on March 1, 1953. The couple moved to the family farm near Dodge in 1955 and remained until October 1959.
Rod began his career in banking with the National Bank of Commerce, training in Richland in 1959 and moving back to Pomeroy in 1960. By 1968, he had been promoted to branch manager. The bank changed hands to Rainier Bank in 1974, and in 1975 he was promoted to branch manager of Rainier Bank in Dayton.
After several years in Dayton, he was again promoted, this time to senior loan officer of the Clarkston branch in 1979. Finally, he returned to Pomeroy as branch manager in 1983. While the bank changed hands several times over the years, ending up as Bank of America and Key Bank, Rodney was a constant fixture as a community banker until his retirement on August 1, 1994.
Rod was a lifelong member of Pomeroy First Christian Church, where he served as deacon and elder. He also served on many church committees. He was a member of Kiwanis, which became the Service Club, Pomeroy Dollars for Scholars, and Elks. He served as a volunteer for the food bank, the Garfield County Fair and the Garfield County Property Tax Assessment Board. He also was an avid fisherman, spending many leisure hours along the Tucannon River and lakes, and Pataha Creek. He enjoyed many family activities, attending events involving his grandchildren and great-grandchildren, gardening, bowling, camping, trips to the coast, playing card games and supporting Pomeroy High School athletics and school events.
He is survived by his two daughters, Kathi Howard and husband Clarence of Orofino, and Debby Waldher and husband Nick of Pomeroy; two granddaughters, JoyAnn Riley and husband Karl of Moscow, and Kara Daley and husband Mike of Kent, Washington; grandson Joe Waldher and wife Elizabeth of Pomeroy; great-grandchildren Teagan, Tamren and Trynley Riley, all of Moscow, and Daphne and Delilah Waldher of Pomeroy; and numerous nieces and nephews.
He was preceded in death by parents Jake and Edna; wife JoAnn Ruark Kimble; and siblings Virgil Kimble, Cecil Kimble, Stella Kimble McFalls, Jimmy Kimble and Hazel Kimble Colyar.
A service was conducted on September 8 at the Pomeroy First Christian Church in Pomeroy, with the Rev. Roger Pedersen officiating. Viewing was prior to the service. Memorial donations may be given to the Pomeroy First Christian Church (310 South 8th St., Pomeroy WA 99347).
Margaret Bell Graham of Pomeroy
Margaret Bell Graham passed away early Saturday, Sept. 2, 2017, at the Garfield County Memory Manor Nursing Home in Pomeroy. She had lived 102 years and 4 months.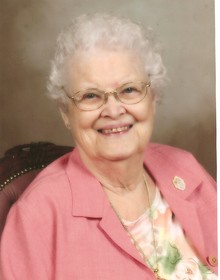 Margaret was born April 20, 1915, in Spokane, to Dr. Robert Bell and Jessie Fremont Robertson Bell. Growing up, she enjoyed swimming in the many lakes in the area, golfing, singing and Camp Fire Girls. She also enjoyed trips to Ontario, Canada, to visit her many aunts, uncles and cousins, who were her father's family.
She attended school in Spokane and graduated from North Central High School. She attended Whitworth College for one year and then moved to Walla Walla, where she attended Whitman College for two years. While there, she joined the Delta Gamma sorority. One day on the tennis court she met a young farmer, Harold Edmund Graham, from the Gould City area near Pomeroy who was a Whitman alumni. It was love at first sight.
Margaret, who had been singing since she was a young girl in Spokane, was studying voice, and in order to get her degree she would have to go to Seattle for her final year. She and Harold decided they would get married and she would not finish school. So Margaret, the dentist's daughter from Spokane, became a farmer's wife.
Harold and Margaret were married Sept. 25, 1935, at her parents' home in Spokane. She began learning all the things a farmer's wife had to do. She raised a large garden and canned both vegetables and fruit. During those first 11 years she also gave birth to three little girls, Shirley, Roberta, and Anne, who also learned all those things. They too, worked in the hay fields, and drove truck, as they got old enough.
Margaret enjoyed sewing, knitting and crocheting. She made most of the girls' clothing until they were old enough to make their own. She was a member of the Gould City Home Economics Club for many years and also was a 4-H leader. She was a member of the Presbyterian Church in Spokane and attended the United Methodist Church in Pomeroy and Walla Walla. She also belonged to a number of organizations, including the Fraternal Order of Eagles Auxiliary, the Daughters of the Pioneers of Washington, the American Legion Auxiliary, the Rebekahs, P.E.O. Chapter FN of Pomeroy and Chapter CN of Walla Walla.
Due to health problems, Harold and Margaret moved to Walla Walla in the 1980s. While there, Margaret took oil painting classes and produced several very nice pictures. At the end of June 1992, Harold had a heart attack and passed away. Margaret continued to live in Walla Walla at the Odd Fellows Home until April of 2007, when she moved home to Memory Manor in Pomeroy.
She is survived by daughters Shirley (Dean) Johnson of Pomeroy, Roberta (Howard) Paulson of College Place, Wash., and Anne McClure of Hermiston, Ore.; 21 grandchildren; and many great-grandchildren, great-great-grandchildren and nieces and nephews.
Margaret was preceded in death by her parents; brother Alexander R. (Ruth) Bell; sister Roberta Bell (Hugo) Kraemer; great-grandson Nickolas Alexander Siglin; and son-in-law Robert W. McClure.
A graveside service was held September 30 at the Pomeroy City Cemetery. Lunch and visiting will follow. Memorials may be made to the charity of your choice.
Emily Rene McEntyre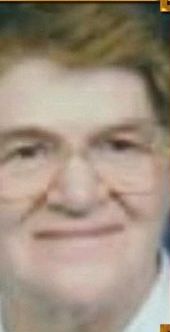 Emily Rene McEntyre went home to the Lord on August 14, 2017. She was born on February 9, 1930, in Pomeroy. Emily was a graduate of Walla Walla High School. She and her husband, John, spent many years driving for long haul trucking. Emily enjoyed being with family and friends, camping, fishing, painting, baking, going to church.
Emily was preceded in death by her one true love, husband John O. McEntyre, who passed away on November 6, 1989, after forty years of marriage. Emily is survived by five children, Jeannine K. Viveiros, Marvalene M. Lucas, Charlene A. McEntyre, Dennis W. McEntyre, and Dillard R. McEntyre. She is also survived by her sister, Marion Gillock; her brother, John Hunting; along with eleven grandchildren and eighteen great grandchildren.
A memorial service was held at the Belfair Assembly of God on September 16, 2017. In lieu of flowers, her family asks that donations can be made to the church (23001 Hwy 3, Belfair, WA 98528).
Twila Gerber
Twila Nadine Hazard was born April 19, 1949, in Pomeroy, to Russell and Elaine (Trescott) Hazard.
She graduated from Pomeroy High School in 1967, then spent some time in Spokane attending beauty school before returning to Pomeroy, where she spent the rest of her life and worked as a waitress, bartender and at the dam tagging fish.
She met and married her first love, Bill Gerber, on March 14, 1970, but they divorced in 1985. In 1987, she chose to spend the rest of her life with her second love, Wayne Feider.
Cancer took her life on Sunday, Aug. 6, 2017, at Memory Manor Nursing Home.
She is survived by her partner, Wayne, at their home; children Sondra Gerber, Brian (Michelle) Gerber of Spokane, and Ernie (Rachel) Gerber of Kalispell, Mont.; four grandchildren; siblings Vicki (Mike) Batterton of Kennewick, Wayne (Susan) Hazard of Eugene, Ore., Barbie (Andy) Street, and Carla (Bob) Street of Spirit Lake, Idaho, and Chuck (Taunja) Anderson of Leawood, Kan.; and eight nieces and nephews.
There was a celebration of life for Twila's friends and family at Maple Hall (Spinner's Hall) on August 13.
LaMont "Monty" Koller
LaMont "Monty" Koller, 55, son of Larry and Nelda Koller of Pomeroy, passed away Thursday, May 25, in Amarillo, Texas.
Born Oct. 13, 1961, in Pullman, he lived in Pullman and Lewiston for a short time before moving to a farm north of Pomeroy. He attended Pomeroy schools, graduating in 1980. Monty was active in football, basketball, baseball, 4-H and Future Farmers of America. He was a member of the second-place state basketball team in 1980 and showed the grand champion FFA market steer at the Spokane Junior Livestock show in 1980.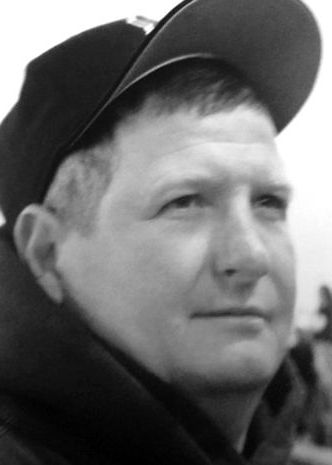 Monty attended Washington State University, was a member of Alpha Gamma Rho fraternity, graduating in 1984 with a degree in animal science. He went on to Mississippi State University, enhancing his degree to become a federal meat grader. Monty worked in Michigan for awhile, then went to Amarillo as a meat grader. There he became friends with a member of the Engler Family (Cactus Feeders). He was employed by Cactus Feeders in 1986, working his way up to vice president of cattle procurement, where he remained until 2011, when he then started his own business as a cattle broker which he operated until his death.
Monty met and married Shanna Doan, who also was working for Cactus Feeders, in 1988.
Monty enjoyed spending time with his family, fishing, hunting, playing cards, and sports - especially following WSU football, basketball and baseball - as well as the Boston Red Sox and Dallas Cowboys.
Monty is survived by wife Shanna; sons Darren (Madison) of Midland, Texas, and Dalton Koller; daughter Darbi of Amarillo; parents Larry and Nelda Koller of Pomeroy; brothers Jim (Terri) of Pomeroy, Brent of Amarillo and Brian (Jana) of Pomeroy; nephews Nick Koller (Ashley and their two sons, Kanin and Carson of Pomeroy), Craig Koller of Pomeroy and Jared Koller of Amarillo; and nieces Karla Luft (Phillip) and daughter Evelyn of Endicott, Alyssa Lehmitz (Mike) and son Kaysen of Pullman, and HayLee Koller and Torrie Koller of Pomeroy.
He was preceded in death by grandparents Clarence and Lottie Watson and Doris and Edwin Koller.
A memorial service will be held at 3 p.m. July 8 at the Pomeroy Christian Church, with a dinner to follow. A family gathering will be held at a later date to spread his ashes.
In lieu of flowers, the family suggests a memorial to the Pomeroy Christian Church or a charity of your choice.
Henry "Hank" Hiller
Henry "Hank" Hiller passed away Saturday, June 3, 2017, from lung cancer. He was born Nov. 23, 1939, in Pomeroy, to Edward J. and Blanche C. Hiller. He graduated from Gonzaga Prep High School in Spokane in 1957, and he served with the U.S. Army in Germany from January '62 to January '65.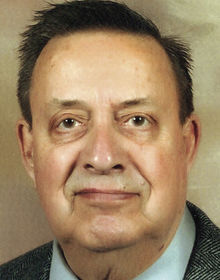 Henry and Lynda Myers were married Oct. 30, 1965, at Holy Family Catholic Church in Clarkston, and celebrated their 50th wedding anniversary with a cruise to Hawaii and back in October 2015. After a long and varied work career, Henry finally retired for good in April of 2012. They then moved to Walla Walla in July of that year.
Hank is survived by his wife, Lynda, at Walla Walla. There were no children. He also is survived by brother Jim (Lee) Hiller of Spokane; sister Barbara Carlton of Dayton, Wash.; sister-in-law Kathy Shepard of Clarkston; former brother-in-law Lee Berndt of Weippe; and nieces, nephews and cousins. He was preceded in death by his parents, his wife's parents and brother-in-law Bill Carlton.
Services were held at 10 a.m. Saturday, June 10, at Merchant Funeral Home in Clarkston, with the Rev. Pat Wolf officiating, followed by lunch at the Moose Lodge in Clarkston. Burial will take place in the family plot at the Catholic cemetery in Pomeroy on Thursday, June 22, at 11 a.m. There will be refreshments at the Catholic School afterwards.
(Information courtesy of Merchant Memorial Group, Clarkston, and Holy Rosary Catholic Church.)
Clarice Dye Brown
Clarice Dye Brown, 87, died on Thursday May 18, 2017, at Central Washington Hospital, Wenatchee, due to complications of congestive heart failure. She passed peacefully surrounded by her loved ones.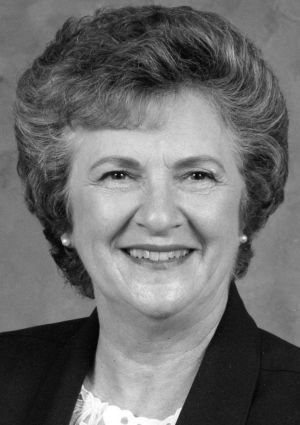 Clarice was born in Walla Walla, on May 26, 1929, to Clarence Earl Dirks and Doris Louise Reavis Dirks. As a young woman, she excelled on the school rifle team, participated in the Art Club, ROTC Sponsor and won numerous awards in 4-H. It was on her journey to the national 4-H competition in Chicago where she met her first love Robert Dye. With Bob, she raised four beautiful, active children and helped to run the family business. Clarice was a wonderful hostess, regularly cooking in the hot summer heat to serve a crew of over 30 people in harvest, and she was active in her community. She participated in many women's clubs, was a Sunday School teacher and a founding member Chapter FN PEO, which she participated in for over 50 years.
After the death of her husband, Clarice married Wayne Brown, with whom she shared 35 years of love and companionship. Clarice was most happy spending time with her family at their lake cabin on Priest Lake, Idaho. Her idea of a perfect evening was to enjoy sunsets over the lake and watch the hummingbirds. A talented artist, she expressed her creativity through many different facets. She sewed, painted, stitched intricate crewel embroidery, was an expert seamstress, and arranged flowers, as well as gardened.
Clarice is remembered as a kind and giving woman by all those who met her. She never lost her sense of humor, nor her independent nature. You could always count on her to smile through any challenge. Clarice inspired those around her to hold onto those you love and to always tell them how much they mean to you. The greatest joy of her life was family and the unique gifts of each person.
Clarice is survived by her four children, Colleen Angel, Roger Dye (Mary), Carolyn Beckwith (Mike), and Rodney Dye (Desiree); her husband, Wayne Brown; step-daughters, Becky Lowry (Mike), Linda McKiernan (Eric); her older sister, Virginia Boettcher; and her grandchildren, Kevin Angel, Anna Dye, John Dye, Emilie Dye, Megan Dye, and Krista Dye. Preceded in death by Robert J. Dye; and son in-law, Millard Angel.
Arrangements are under the direction of Merchant Funeral Home in Clarkston, Washington. Memorials made to Pomeroy Methodist Church and the Pomeroy Senior Center, or a charity of your own choice.
A celebration of Clarice's life was held at 2 p.m. on Saturday May 27, 2017, at the United Methodist Church of Pomeroy, Washington.
(Information courtesy of Merchant Memorial Group, Clarkston.)
Don Leon Wheeler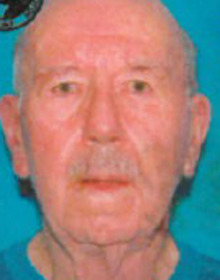 Don Leon Wheeler passed away at Kadlec Hospital in Richland, WA on March 13, 2017. He is now joined with his wife Marion who passed away December 1, 2008. He was born March 17, in Reno, NV to Valda (Jackie) Wheeler and Dennis Wheeler. He was in the military until he met his wife Marion Louse Schell Wheeler and married her Feb. 14, 1959. He loved Karaoke and dancing but his true love was always his wife Marion and now has joined her in a peaceful place.
Don is survived by his children Jeffery Wheeler, wife Rebecca, and their children Stephanie, Jackie, Casandra, Chandler, Taylor, Emily, and grandchildren; Michelle Wheeler and her child Levi Simonson; Patti Taylor and her children Christopher, Scotty, Loraina, and grandchildren; Sister Della Sams, husband Pete, their children Vickie and Randy, grandchildren and great grandchildren.
A service was held on March 28, 2017, at Richardson-Brown Funeral Home in Pomeroy.
Paula Marie Wood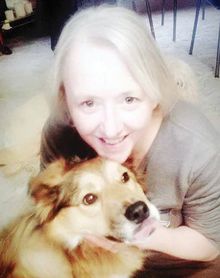 On Wednesday, March 8, 2017, Paula Marie Wood, 55, passed away at her home in Pomeroy. Paula was born Aug. 15, 1961, in Lewiston, the daughter of Dorian A. Larsen and Sherry A. Quinn. She enjoyed her grandchildren, animals and the outdoors. One of Paula's favorite pastimes was to gather her family for the weekend and head to the mountains for camping. In 1980, Paula married William A. Wood. They moved away for a short time until settling into the town of Pomeroy.
Paula is survived by her two daughters, Miranda A. Meier and Kristene M. Wood; four grandchildren; eight brothers and sisters; and a number of other relatives and close friends. A celebration of life was held on April 1, 2017, at 634 High St. on Dutch Flat Road, with services in the Pomeroy Catholic School.
Barbara Raedeen (Harris) Hubbard
Barbara Raedeen (Harris) Hubbard passed away at Memorial Cottage in the Meadow, age 69, on March 4, 2017. Family and friends were present. Barbara was born in Yakima July 21, 1947.
Barbara Harris married Dick Martin in June 1969 until May 1994. Barbara had two wonderful daughters, Tina Graham in September 1971, and Brenda Ives (John) in August 1973. They lived in Pomeroy and Barbara enjoyed friendship with Nancy Smith, Dr. Shirley MD. Barbara worked at Pomeroy Hospital as a RN in long term care.
In 1995, Barbara was reunited with Dennis Hubbard WVHS Class of 1965, dating long distance until the year 2000 and remarrying May 6, 2000.
Barbara attended Memorial Bible Church, and had special friendships with Carolyn O'Brine and Andrea Quackenbush of Moses Lake. She especially enjoyed studying the Bible, and church small groups.
Barbara was preceded in death by her mother Thelma Harris, sister Joanne Harris, and father Velbert Harris.
A Memorial Service will be held on Saturday March 11th, 2017 at 11:00 AM at Memorial Bible Church, 111 Old Stage Way, Gleed, Wa., a luncheon to follow, then at 1:00 PM proceed to West Hills Memorial Park at 11800 Douglas Rd. in West Valley. A time of visitation will be at Keith and Keith Funeral Home Friday, March 10th, 2017 from 4:00-8:00 p.m.
In lieu of flowers, those wishing to honor Barbara's memory may make a contribution to Memorial Bible Church, or North Star Virginia Mason cancer treatment center.
Velma Irene Rosendahl Birge
Velma Irene Rosendahl Birge, 91, passed from this life to the next, Thursday, March 2, 2017, at Libby Care Center. She was born October 25, 1925, in Vancouver, British Columbia, to Henry and Teckla Nelson Rosendahl, the younger of two daughters.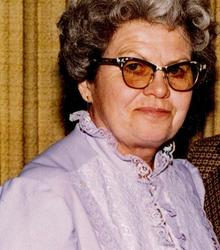 She was a long time resident of Troy, Montana, residing there with her husband, Larry Birge, who preceded her in death, September 21, 2013. Velma and Larry were married in Coeur d'Alene, Idaho, on October 7, 1967.
She and her husband moved to the Troy after Larry retired. They thoroughly enjoyed the many outdoor activities, fishing, hunting, camping, hiking and anything else that included the beautiful Montana outdoors. They belonged to the Rendezvous Club for many years.
Velma loved to cook, sew, worked fine embroidery, tended to her flowers and her garden as well. She loved the beautiful hummingbirds that flocked each year to her feeders on her porch deck. She also loved the squirrels that delighted her each day just outside the kitchen windows. She is much loved by her "step" children and all her grandchildren on down the line. She had the most awesome laughter. She taught her family much.
She was preceded in death by her sister, Violet, in 2012 and one stepson in April, 2016.
Survivors include 5 stepchildren, three stepdaughters, and two stepsons; 12 grandchildren and several great grandchildren, and great great grandchildren.
Visitation and services were on Saturday, March 11, 2017, in Pomeroy, Washington.
(Information courtesy of Schnackenberg & Nelson Funeral Home in Libby, Montana and Merchant Memorial Group.)
Arlene Beale
A memorial service for Arlene V. Beale, 80, will be held at 11 a.m. Thursday at the Richardson-Brown Funeral Home in Pomeroy. Mrs. Beale passed away Wednesday, Feb. 22, 2017, in Lewiston.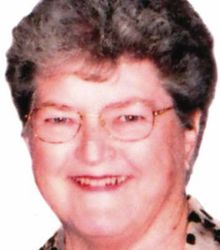 She was born May 11, 1936, at Thornton, Washington, to Burdett and Lula Prince. She graduated from Rosalia High School in 1953. She also attended Whitworth College and graduated from Washington State College in 1958.
She married Raymond Beale on June 8, 1958, at Clarkston, and the couple made their home in Pomeroy, where Mr. Beale worked as a farmer and Mrs. Beale was a homemaker.
She was a member of Pomeroy United Methodist Church, where she was an organist, pianist, singer and Sunday school teacher. She also was active with the P.E.O., UMW, Daughters of Pioneers, Crankers, Garden Spade Swingers, Home Economics, and Speedster Clubs. Arlene was a devoted wife, mother, and grandma who enjoyed spending time with her grandchildren. She loved the Lord and her family mightily and enjoyed sharing her musical talents. She cherished her many friendships throughout her life and was a good truck driver and excellent cook.
Survivors include her husband, Raymond Beale of Pomeroy; and sons Loren Beale (Denise) of Pomeroy and Matt Beale (Lori) of Asotin. She also is survived by grandchildren Sabrina Hasenoehrl (Kyle), Mallory Lobe (Trey), Greg, Sean, TayLyn, Bryan, Kaylissa and Isaac Beale; and great-grandchildren Halle and Haiden Hasenoehrl. She was preceded in death by her parents and her two brothers, Eugene and Hubert Prince.
Memorials may be given to the Pomeroy United Methodist Church, P.O. Box 37, Pomeroy, WA 99347; or to the Garfield County Ambulance Fund, P.O. Box 69, Pomeroy, WA 99347.
Wedding Set for June 8
The engagement of Arlene Price and Ray Beale was revealed at a dinner party at Community hall on the W.S.C. campus at Pullman January 9[, 1958]. The ring was presented in a nosegay of pink and white violets centered by three pink rosebuds.
The bride-to-be is a graduate of Rosalia high school and a senior at W.S.C. The prospective bridegroom is a graduate of Pomeroy high school and W.S.C. Their parents are Mr. and Mrs. Burdette Prince, 1338-3rd, Clarkston, and Mr. and Mrs. Marion Beale, Pomeroy.
The wedding is planned for June 8.
--East Washingtonian, January 16, 1958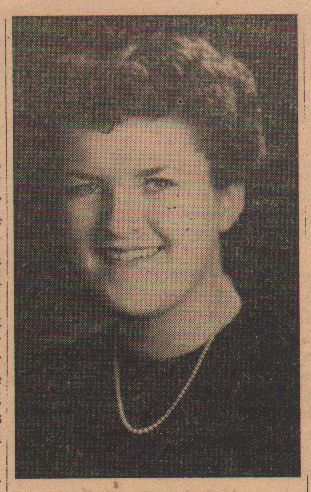 Edith Mae Waldher
On Thursday, January 26, 2017, Edith Mae Waldher passed on from this world to find a better place to listen to her music, which can be found in the heavens. She will be deeply missed by her large circle of family.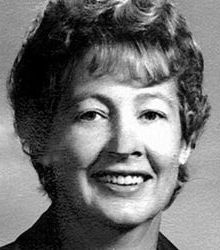 She resided in Lewiston, but her true love was her place in the Flathead Valley, Montana, where she made a beautiful home for all her kids, grandkids and great-grandkids to visit.
She was born March 20, 1932, to Florence Vernard Jennings and John Jennings on a small farm in what was then the little town of Redmond, Washington. After graduating from Kirkland High School, she went on to pursue her education at Washington State College (University), where during a square dance she meet her soulmate, Jackson Taylor Waldher. They were married, and on their honeymoon they spent the night in Paris - Paris, Idaho, where they camped out underneath the stars. They spent more than 65 years together, celebrating their 65th anniversary on August. 28, 2016.
After they married, Edith and Jack moved into a small home in Pullman. They later moved, and Edith spent her career years working for the Selective Service and WSU while living in Moscow, where they had their five children: Mike, Cindy, Linda, Jennie and Kevin.
As a family, they enjoyed camping all around the Northwest mountains, lakes and ocean beaches. After retiring, Edith and Jack moved to their beautiful home on Jette Lake, Montana. This is where Edith enjoyed being a grandmother and was lovingly referred to as "Gramcrackers."
Along with spending time with family, Edith enjoyed quilting, tole painting, playing the piano and making cookies for everyone who visited her home. Edith was a lifetime member of Veterans of Foreign Wars and platinum member of the WSU Alumni Association. She is survived by 18 grandchildren and 18 great-grandchildren. Even though this is a celebration, it is very hard to let her go, as she touched so many lives with her thoughtfulness.
Funeral services for Edith Mae Jennings Waldher were held on February 4 at the Holy Rosary Catholic Church in Pomeroy. In lieu of flowers, please send donations to the Alzheimer's Foundation of America.
(Information courtesy of Merchant Memorial Group and Richardson-Brown Funderal Home.)
Steven John Crabb

Steven John Crabb passed away January 18, 2017. He was 63. His funeral was held on Saturday January 28, at the Richardson Brown Funeral Home in his hometown of Pomeroy, Washington. A dinner followed.
Support can be made in honor of Steve at GoFundMe.
He was loved by many and will be forever in our hearts.
(Information courtesy of Merchant Memorial Group.)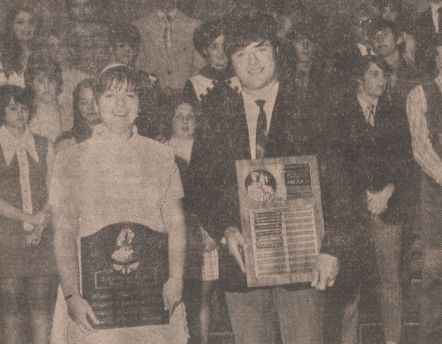 OUTSTANDING SENIORS--Dixie Lemmon, in band, and Steve Crabb, in chorus, were named outstanding seniors at the spring concert. They are shown here with their plaques, the John Phillip Sousa Award and the National School Choral Award. (photo by Earl Baker.)
--East Washingtonian, page 1, June 3, 1971