2012 Funeral Notices and Obituaries for Pomeroy Related People
John Peter Herres, Jr.

John Peter Herres Jr. was born in Walla Walla on September 19, 1945 and passed in Vancouver on November 7th, 2012.
John was survived by his children Courtney (Thompson) and Peter and his sister Joan Kay Herres of Pomeroy.
Ilene Onis (Pederson) Flerchinger
Ilene Onis Flerchinger, 78, of Pomeroy, died Saturday, July 14, 2012, at her home in Pomeroy surrounded by her family.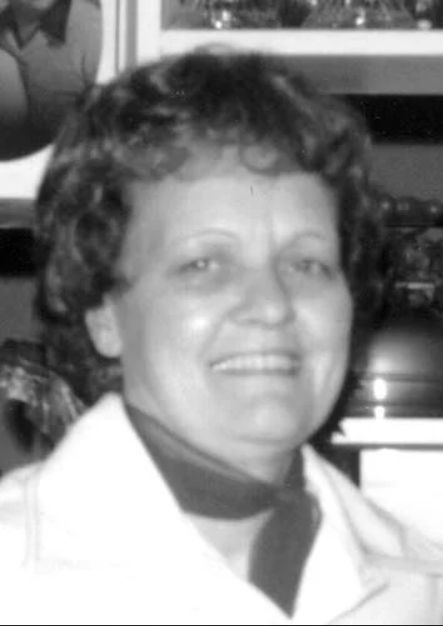 Ilene was born Nov. 14, 1933, at Williston, N.D., to Willie and Esther (Severson) Pederson. The family moved to Pomeroy in 1944. She graduated from Pomeroy High School in 1951. Ilene married Marcus Flerchinger, July 19, 1953, at Pomeroy.
She was a homemaker, and an active partner in the Flerchinger Ranches Partnership until 2011. She also worked for a time as a bank teller.
Ilene was a member of the Triplex Club and a 4-H leader. She was an avid sports fan, and her children and grandchildren's "Biggest Fan."
Ilene was preceded in death by two brothers, Wendall and Melvin Pederson. She is survived by her husband, Marcus Flerchinger at the family home in Pomeroy; daughters, Marcie Thomas of Paso Robles, Calif., Susie and Mark Carter of Lewiston, and Debbie Flerchinger of Paso Robles, Calif.; one son, Mike Flerchinger of Lewiston; sisters, Evonne Gwinn of Spokane, and Marianne Hiebert of Yakima; grandsons, Ryan Carter of Lewiston, Kyle Flerchinger of Oceanside, Calif., Joshua Flerchinger of Lewiston, and Joey Carter of Lewiston; granddaughter Sarah Henson of Morrow Bay, Calif.; and great-granddaughter Emma Flerchinger of Lewiston.
A celebration of life service was held at Friday, July 20, 2012, at Richardson-Brown Funeral Home in Pomeroy. Memorial donations may be made to Tri-State Memorial Hospital Hospice.
Richard "Dick" Ledgerwood
Richard Ledgerwood died Sunday, June 3, 2012. Dick was born on Sweeney Gulch near Pomeroy, July 19, 1925, to Fred and Anna Ledgerwood and was raised in Garfield County. A lifetime member of the Holy Rosary Catholic Church, he never lived more than 13 miles from where he was born.
He married Catherine McGreevy Aug. 26, 1947, and the couple farmed and ranched in the Pomeroy area. He was a faithful visitor to Catherine in the nursing home for more than six years before her passing.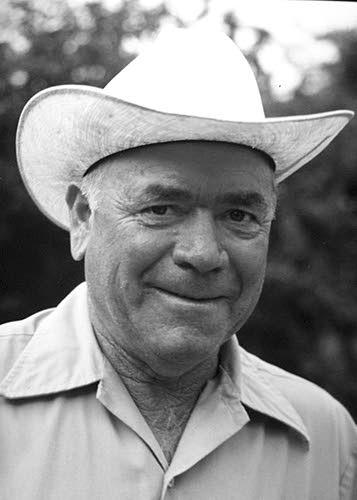 Dick was recognized with his brother George as Cattlemen of the Year in 1961. Dick and Catherine were recognized by the Garfield County Pioneer Association as Honored Pioneers. Dick was a member of the Washington State Cattleman's Association, Pomeroy FFA Alumni, Knights of Columbus and 60-plus-year Elks member.
He watched the Kentucky Derby in person, cruised the Caribbean, traveled to various stock shows and judging contests in the Northwest, cheered at the Rose Bowl, experienced Dollywood and the Grand Ole Opry in Nashville, attended a national Ledgerwood Family Reunion in Knoxville, Tenn., played the games in Las Vegas, spent time with family in Lake Tahoe, and traversed Disneyland. This is a man that chose to make Pomeroy his life a living definition of "Home Grown."
Dick is survived by sons Jim and Colleen Ledgerwood, Dan Ledgerwood, Sam and Sheree Ledgerwood, all of Pomeroy, Ed and Kerri Ledgerwood of Scottsdale, Ariz., Pete Ledgerwood of Clarkston, and Pat and Terri Ledgerwood of Kaneohe, Hawaii; and daughters Phyllis and Rick Hess of Spokane and Martha and Bruce Lanman of Lewiston. He is also survived by grandsons Larry and Sherrie Ledgerwood and Tracy and Amy Ledgerwood, all of Pomeroy, Rob and Shantell Ledgerwood of Las Vegas, David and Marcia Hess, Stephen Hess and Luke Hess, all of Spokane; and granddaughters Delena and Christian Thomasson of Woodridge, Va., Shawna Hess of Siberia, Russia, Lori and Andrew Sutherland of Garland, Texas, Debi and Jon Riska of Ledgewood, N.J., Rachel Hess, Elizabeth Hess, Suzannah Hess and Jamie and Josh Hames, all of Spokane, Samee Ledgerwood of Pomeroy, Tora Ledgerwood of Great Falls, Mont., Cari Brooks of Pullman, and Christy Brooks of Boise; 26 great-grandchildren (17 boys, nine girls); and many beloved nieces, nephews, friends and neighbors.
He was preceded in death by his wife, Catherine; infant daughter, Mary; granddaughter Janine Ledgerwood; parents Fred and Anna; sister Myrn Nieman; and brothers Merle, Joe, Troy and George Ledgerwood.
Services for Dick include reciting of the rosary at 7 p.m. tonight and a funeral at 11 a.m. Thursday. Both services will be conducted at Holy Rosary Catholic Church in Pomeroy.
--Lewiston Morning Tribune
Hugo Albert Pawlik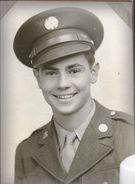 Hugo Albert Pawlik, 89, of Pomeroy, passed away at his home Saturday, May 12, 2012.
He was born Feb. 4, 1923, to Albert and Mary (Sitzberger) Pawlik, at Furstenzell, Germany. He lived in Pomeroy from age 18 months after moving from Germany. Hugo attended school at Holy Rosary Catholic School from first through eighth grade. He graduated from Pomeroy High School in 1941. On Dec. 15, 1942, he married Carlene Mae Swanson in Seattle. They were married for 691/2 years.
Hugo served in the U.S. Army from July 9, 1943, until Jan. 21, 1946, in the 111th Evacuation Hospital, and was also a company clerk. He worked at the U.S. Post Office from 1947 until his retirement. He started out initially in the office and then delivering mail on routes 1 and 2.
Hugo was a member of Holy Rosary Catholic Church his entire life and was a Veterans of Foreign War member. He enjoyed fishing, hunting, golfing (he had nine hole-in-ones), gardening, mushrooming and woodworking. He enjoyed sharing and teaching his children and grandchildren all of his hobbies. And he and Carlene spent many hours together golfing and fishing, especially after all their children were grown.
He is survived by his wife, Carlene Mae (Swanson) Pawlik, at their home in Pomeroy; daughters Kathy (Ron) Dixon of College Place, Susie (Bill) Thurmond of Wahoo, Nebraska, Carla (Keith) Danielson of Hooper, and Marti (Neil) Natwick of Washougal, Washington; son Christopher Pawlik of Pomeroy; 14 grandchildren; 12 great-grandchildren; and nieces and nephews. He was preceded in death by his parents, Albert and Mary Pawlik; son Jerry Pawlik; and brother Carl Pawlik.
A memorial Mass was celebrated at Holy Rosary Catholic Church in Pomeroy. Memorial donations may be sent to the VFW in Pomeroy or Holy Rosary Handicap Access.
Frederick Scott Bartlow
Born May 11, 1955 died May 9, 2012, 56 years old

Survived by wife, Debbie; children, Stephanie, John, Dana, Eddie, Charlie, and Joshua Bartlow; parents, Ells and Eloise Bartlow; Brothers Jerry Bartlow, Jon(Shelley) Bartlow, Jeff (Lori) Bartlow, sister Janie(Mike) Field.
Born and raised in Pomeroy, WA. After high school graduation in 1973, he attended NNC where he met Debbie. They were married after their junior year. He graduated from NNC in 1977 with a degree in Biology. After graduation, he moved to Portland, where he completed a MS degree in Biology in 1982. He moved to Philadelphia in 1984 to begin medical school at Philadelphia Osteopathic Medical School with a full ride scholarship from the USAF. After graduation in 1988 he entered active duty military service and residency training. He continued as an Air Force physician until his medical discharge in 1996. He then moved to Pomeroy, WA and was the physician for Garfield County for three years until he resigned in 1999 because of the limitations MS caused.
In March 2009 he moved to Nampa, ID where he resided until his death.
Richard Henry Feider
Richard Henry Feider passed away on April 24, 2012. He was born in Pomeroy to Paul Anthony and Agnes Holm Feider, Jan. 6, 1949, the youngest of four children. He attended Holy Rosary School through eighth grade and graduated from Pomeroy High School with the class of 1967.
He was on the football and track teams and was a member of Boys' Club and Orange "P." He attended Olympic College in Bremerton and graduated from WSU with a degree in Police Science. His part-time jobs during his school years included delivering newspapers, working with Dick Stilson at the butcher shop, working for farmers in Garfield County and at Dye Seed Ranch, and six summers of work with the Forest Service, where he loved fighting fire. A part-time job with McKeirnan Brothers Fertilizer Company in Pullman turned into a lifelong career in agriculture. He worked fabricating sprayers for McGregor's in Colfax, was a field man for the Colfax Palouse Producers, and then worked as a field man and warehouseman for the Pomeroy Grain Growers until he was medically retired.
Rich met his future wife, Kathryn Hilde, while attending WSU. They were married June 30, 1973, and lived in Colfax for three years. In 1976 they returned to Pomeroy, where they raised four children, Amy, Gretchen, Aaron and Greg. An active member of Holy Rosary Church, he was a former altar boy and a member of the Knights of Columbus. He was part of the Cursillo Community in the Lewiston Valley and cooked for the yearly weekends for many years. He spent many hours flipping burgers for the concession stand for Babe Ruth and Pirate baseball games as well as the Service Club and Dollars for Scholars. Rich spent two years as a city councilman in Pomeroy and enjoyed serving the community in that way. Although he spent the last 13 years of his life in a wheelchair, he was active and often took his dog, Angus, on walks around Pomeroy.
He was preceded in death by his parents, Paul and Agnes Feider, and sister-in-law, Karen. Rich is survived by his wife, Kathryn of Pomeroy; daughters Amy and Jim Gregory of Zillah, and Gretchen Feider of Sunnyside; sons Aaron and Lara Feider of Helena, Montana, and Greg Feider of Pullman; granddaughters Andrea, Amanda and Angela Gregory of Zillah; his brothers Paul and Kathy Feider and David Feider, all of Renton, Washington; sister Barbara and Jim DeShirley of Vancouver, Washington; and numerous aunts, uncles, nieces, nephews and cousins.
Johnny McGregor Capwell
Johnny McGregor Capwell passed away Wednesday, March 28, 2012, at his home in Pomeroy.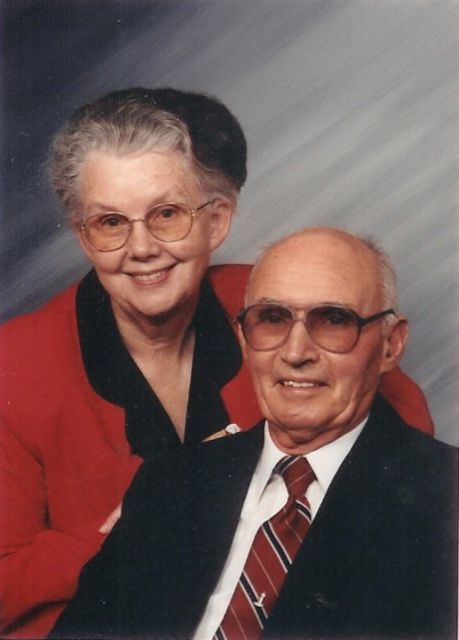 Johnny was born Aug. 31, 1920, in Suffield, Alberta, Canada, to Bert Willis Capwell and Bertha Crawford Capwell. His family lived in Canada until he was 7 years old at which time they moved to Elk and then to Pomeroy in 1929. Johnny attended school in both Pataha and Pomeroy, graduating from Pomeroy High School in 1938.
Johnny worked at various jobs, including a Pepsi delivery route as an independent distributor for Idaho Beverages, until he enlisted in the U.S. Navy July 30, 1942. He served in the South Pacific, mostly aboard the USS Fomalhaut, an AKA supply ship. He was discharged from the U.S. Navy March 8, 1946, and returned to Pomeroy. He then worked for Butler Motor Co., Koller Motor Co. and Ed Wells Motor Co. as ownership of the Pomeroy Ford Auto Agency transitioned.
Johnny married Betty Farley August 20, 1950, in Pomeroy. Two months later he was recalled to active duty in the U.S. Navy and sent to Yokosuka, Japan, where he worked in a large Naval Fleet Post Office until he was discharged a second time in January 1952. He returned to Pomeroy and his job as a parts man for Wells Motor Co. until he went to work for the Pomeroy Post Office as a substitute mail clerk in August 1954. He later became the rural mail carrier for Route 1. He loved his mail route and the patrons. He retired from the post office in October 1980. In addition to his duties at the post office, Johnny served as clerk of the Pomeroy School Board for many years.
Johnny was very active in the community over the years and did a great deal of volunteer work through the Veterans of Foreign Wars, Garfield County Museum, Pomeroy Senior Center, the library and various other places. He received numerous awards for his community service activities including VFW State Chaplain of the Year for 2008/2009 and was twice chosen Pomeroy Citizen of the Year. Johnny was a person who enjoyed people and was always willing to lend a helping hand.
He is survived by his wife at the family home; three children, Colleen of Spokane, Clark and Lillian of Colfax, and Kim and Carl Wade of Pomeroy; and seven grandchildren, Cristin Capwell Reisenauer and husband Jason of Uniontown, Jeff Wade of Walla Walla, Michael Wade of Pomeroy, Katlin Capwell of Colfax, William Capwell of Walla Walla, Maggie Capwell of Seattle and Andrew Wade of Cheney. He was preceded in death by his parents and two sisters, Shirley Kohlstedt and Blanche Gripp.
A memorial service was conducted at 10:30 a.m. Saturday March 31, 2012, at the Richardson-Brown Funeral Home in Pomeroy. Graveside services followed at the city cemetery. Services were conducted by Dan McLeod and Craig Stockwell.
Elizabeth Vera "Betty" (Montag) Weiland
Betty Weiland, who contributed both professional and volunteer medical services in Garfield County for more than half a century, passed away Aug. 22, 2012, in Pomeroy, at age 88. She was a loving friend to almost everyone she met, the beloved wife of a demanding physician, the devoted mother of eight, the active grandmother of 13, and the proud great-grandmother of five. After her husband passed away in 1997, she warmly welcomed her grandchildren and their friends, who moved into her house so it continued to be full of people as well as the dogs her husband (with her full support) always kept.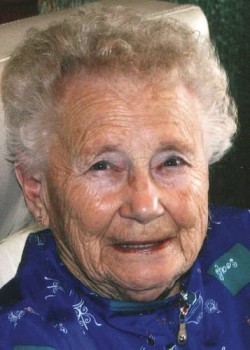 Betty was born Sept. 27, 1923, in Tioga, Ill., to Carl H. Montag and Helen Ensminger Montag. Her parents named her Elizabeth Vera, but she was always known as Betty. When she was 4 years old, her mother died, and her maternal grandparents raised her and her two sisters for the next six years. When her father remarried, she and her sisters moved with him and their stepmother to Detroit, where she worked in her father's grocery store. She graduated from Pershing High School in Detroit in 1940 with honors when she was 16.
In 1944, she graduated as a Registered Nurse from Highland Park General Hospital School of Nursing in Highland Park, Mich., and was made Operating Room Supervisor at the hospital, where she had received her training and where her skills were well known. Betty received a commission in January 1945 in the U.S. Army Nurse Corps and was stationed in Wisconsin, Illinois, Washington, D.C., and Oklahoma, before her final post, which was in Texas, by which time she was promoted to the rank of first lieutenant.
In Texas at Camp Hood, she was assigned to the operating rooms where Dr. Richard J. Weiland worked. They fell in love and were married Aug. 3, 1946, in Belton, Texas. After they were both honorably discharged from the Army in February 1947, they moved to Spokane, where Betty worked as a nurse at Sacred Heart Hospital while her husband completed a residency in surgery at the same hospital. Even after their first child, D.J., was born in May, Betty continued to work as a nurse, taking the baby with her to Sacred Heart every day, where the nuns babysat.
At Christmas time in 1947, she moved with her husband and D.J. to Pomeroy. She began the new year setting up her new home at the same time she was organizing the operating room at Garfield County Memorial Hospital, which was due to open at the end of February. For the first eight years Betty was in Pomeroy, she worked in surgery with her husband and as a special duty nurse at the hospital as a volunteer, because her husband thought it would not look right for a doctor's wife to be paid. She continued to do volunteer nursing work for 10 more years.
A stream of various nursing organizational and training activities followed while she raised her growing family. In the 1950s, during the Cold War with Russia, Pomeroy was designated as the site for a 33-bed Civil Defense hospital; Betty was appointed the person in charge of preparing for the hospital and being the one who would set it up in the basement of the Pomeroy High School if it were needed. She also organized and helped teach nursing classes to about 50 people who would be called to serve there in case of attack. Betty also set up the Candy Striper program at Garfield County Memorial Hospital with Pat Smith and then ran it by herself for 10 years after Mrs. Smith moved away. The program trained 10 or 12 senior high school girls every year as nurse assistants who actually worked in the hospital; the program was so successful that people from other communities who were interested in starting their own programs often visited the Candy Stripers in Pomeroy. Betty could always be counted on to work at the annual Blood Bank. No more faithful Cub Scout den mother or Blue Bird leader was to be found than Betty. You always knew that Betty would serve as Camp Fire nurse at Camp Wooten whenever needed. For the last eight years that her husband practiced medicine, from 1984 until 1992, Betty worked with him in his office, tying their professional and personal lives back together in a happy circle for them.
Busy as she was with her various activities and her large family, Betty always thought of other people. She especially liked to send birthday and anniversary cards early so they would arrive in time that they could be displayed to remind forgetful people of impending times to celebrate.
Survivors include her three sons, Richard John Weiland Jr. (D.J.) and James Weiland of Clarkston, and Joe Weiland of Rocklin, Calif.; her five daughters, Peggy Douglas of Prosser, Chris Houser of Pomeroy, Leslie Morris of Spokane, Nicki Weiland of Moses Lake, and Patty Robohn of Belfair, Wash.; her grandchildren, Angie, Jeremy, Tricia, Shyla, Athena, Jennifer, Tavis, Brian, Adam, Allie, Dan, Jeremy and Heather; and her five great-grandchildren, Cheyann, Taylor, Kyle, Makala and R.J.
Betty's husband preceded her in death, as did her parents, her two sisters, Lahoma and Lee, a stepsister, Mary, and a great-grandson, Lane.