2004 Funeral Notices and Obituaries for Pomeroy Related People
Gilbert E. "Pete" Stallcop
Gilbert E. "Pete" Stallcop, 88, of Fairmont, Minnesota, died Monday, June 14, 2004, at Woodland Manor in Fairmont. He was born Dec. 21, 1915, in Pomeroy, the son of Harley Bruce & Elizabeth (Gustin) Stallcop. He attended school and graduated from Washington State University in 1938 with a BS in Agricultural Business.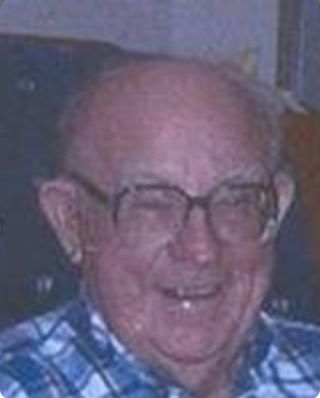 Pete worked from the Farm Security Administration from August of 1938 to September of 1942. He was drafted in September of 1942 and took basic training in the Army, 30th infantry division in Florida. He graduated infantry OCS and was commissioned a 2nd Lt. in July of 1943. In 1944, Pete married Ruth Love Thurman. They were married 50 years. Pete served in the Philippine Islands and was discharged a captain in June of 1946. He continued in the Army reserve and was discharged Lt. Col. in 1964.
Pete was a grain trade executive for several associations: Executive Secretary of Pacific Northwest Grain Dealers Association from 1946 to 1956. He and Ruth moved to Minneapolis in 1956 and Pete was executive Vice President of Northwest Country Elevator Association and Northwest Terminal Elevator Association; and later was also the executive secretary for Terminal Grain Merchants Association and Grain Elevator Processing Society (GEAPS) until his retirement in 1982.
His wife died on April 22, 1994. He was a member of Grace Lutheran Church in Fairmont.
Mr. Stallcop is survived by his daughter, Susan Wilson & her husband James of Fairmont, Minnesota; 3 grandchildren, Christian, Andrew & special friend Rachelle, Sarah & special friend Dustin; 3 sisters, Maxine Cox, Betty Ruark & Doris Wright, all of Pomeroy, WA; 1 brother, Donald Stallcop & his wife LaDonna of Pomeroy, WA. He was preceded in death by his parents; wife, Ruth; son, Peter; 4 brothers, Wynn, George, Raymond & Jack, in infancy; and a sister, Fern.
Visitation will be held from 4-7 PM Wed., June 16, 2004 at the Olson-Zaharia Funeral Home in Fairmont and 1 hour prior to service at the funeral home. Funeral service will be 11 AM Thurs., June 17, 2004 at Olson-Zaharia Funeral Home Chapel in Fairmont. Burial will be in Grandview Cemetery in Hopkins, MN.
In lieu of flowers, memorials are requested to Fairmont Community Hospital Foundation or Lakeview Methodist Health Care Foundation.
Diane Shelton (Kazda) White
Diane S. White went to be with our Lord Monday, March 22, 2004.
She was born in Pomeroy May 19, 1932, to Elmer and Frances Shelton. She was raised on the Shelton farm in the Mayview area, where she attended school. She graduated from Pomeroy High School in 1949. She attended Washington State University.
She married Louis Kazda, but they later divorced.
On June 12, 1982, she married Donald D. White of Pomeroy.
Diane enjoyed many hobbies in her spare time, such as gardening, traveling, playing cards, sewing, quilting, crafts and crocheting many beautiful afghans.
She was preceded in death by her mother, Frances; her father, Elmer; and her brother, James Shelton.
She is survived by her husband, Don White; brother Richard and Kathy Shelton of Camano Island, Wash.; her three sons, Steve and Margaret Kazda, Gary and Cherie Kazda of Pomeroy and Dave Kazda of Thompson Falls, Montana; two daughters, Cathy and Brett Roy of Lewiston and Caroline and Steve Moore of Pomeroy; and stepdaughter Merrilee and Ray Keatts of Spokane. She is survived by 13 grandchildren and five great-grandchildren.
The funeral was at the Richardson-Brown Funeral Home in Pomeroy. Memorials may be made on her behalf to the American Cancer Society or the Pomeroy United Methodist Church.
Richard 'Dick' Stanley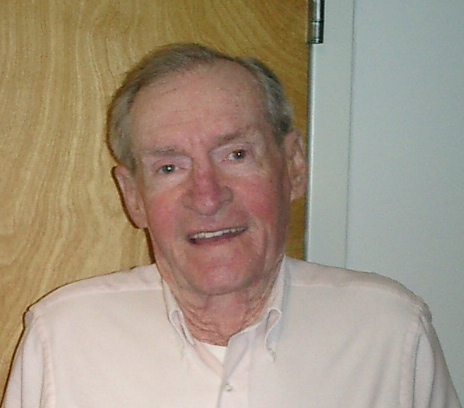 Passed away quietly on February 1, 2004. He was a resident of the Spokane area for 35 years. Mr. Stanley was born September 23, 1922, in Holly, Colorado, and was raised on a cattle ranch in DeBeque, Colorado.
In 1940, he moved to Holden, Washington, where he worked underground as a "hard rock" miner for several years. He married Betty Brunk in 1942 in Wenatchee, Wshington.
They moved to Pomeroy in 1949, where he owned and operated the OK Tire Store. After 20 years in Pomeroy, Mr. Stanley retired and moved to Spokane.
He was involved in Jaycees, the Eagles Lodge, the Elks Lodge, and was a Past Master of the Masonic Lodge. He loved all sports and was an active and proficient horseman. A cowboy at heart, Mr. Stanley belonged to the American Quarter Horse Association and participated in numerous team-penning competitions.
Survivors include two sons Wally and Wife Nancy of Spokane Valley, Bill andf wife Jo Ann of Spokane, five grandchildren, and four great grandchildren. Memorial contributions may be made to the American Diabetes Assn., 315 W Mission Avenue, Spokane WA 99201.