Pomeroy Chamber of Commerce presents
Once Upon a Time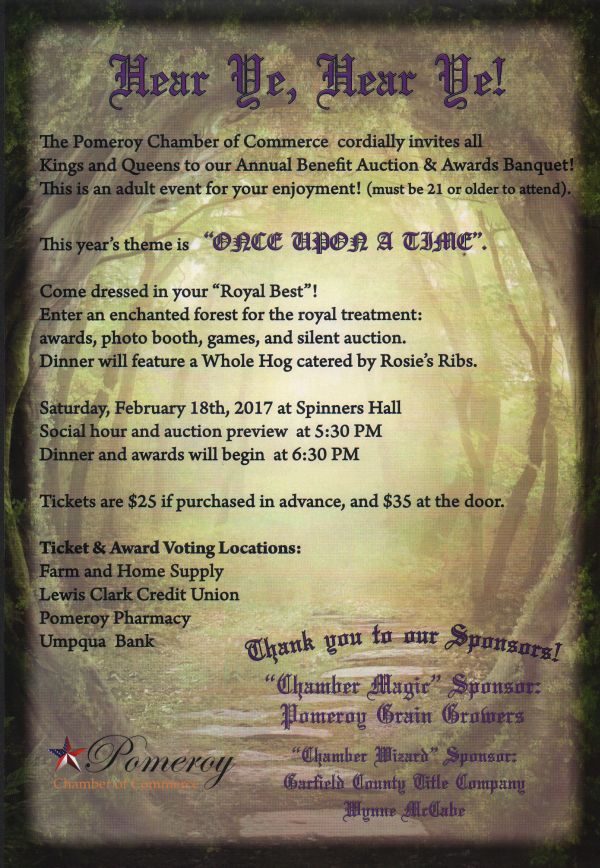 You're invited to attend. February 18, 2017 starting with a reception at 5:30. Maple Hall in Pomeroy.
Area Traffic Cameras
Alpowa Summit
Delaney (20+ miles W on Highway 12)
SE Washington Traffic Alerts

The Pomeroy Historic Preservation Committee
66 South 7th Street
Pomeroy WA 99347
This Web site has been financed by Castlemoyle Books and Gifts
for the Pomeroy Historic Preservation Committee. The Committee gratefully
acknowledges donations of time, photographs, scans, and other
assistance from the Garfield County Museum and
individual citizens of Pomeroy and Garfield County.